Manaslu Circuit Trek 15 Days
In Kathmandu, 15 days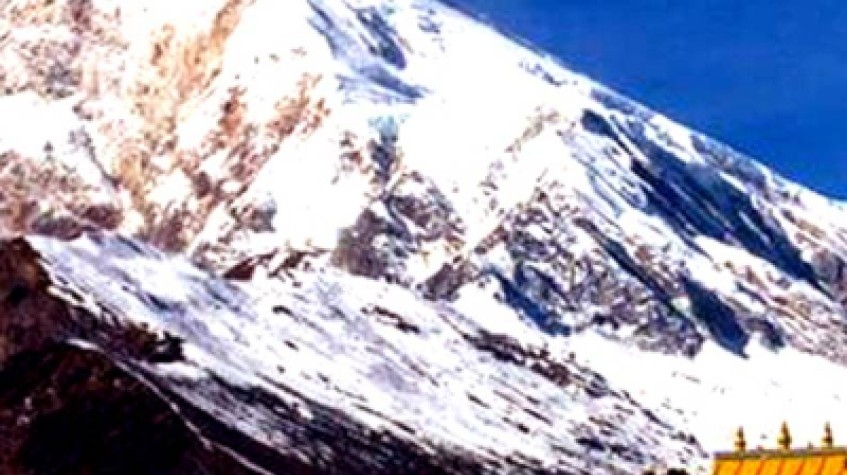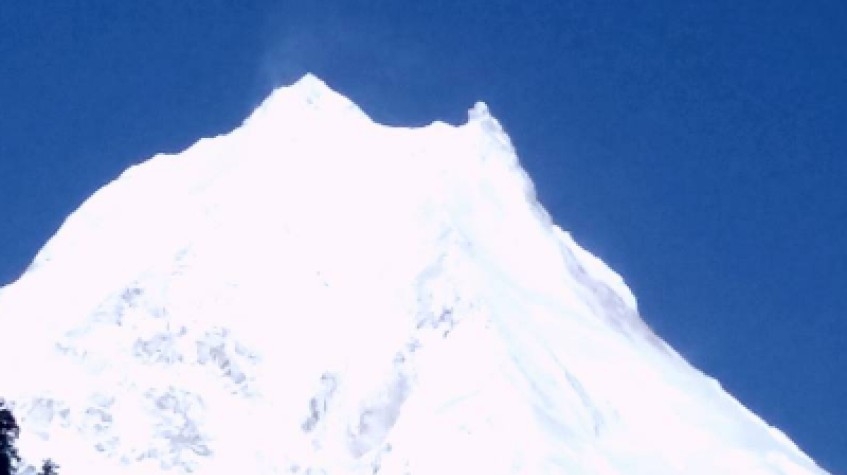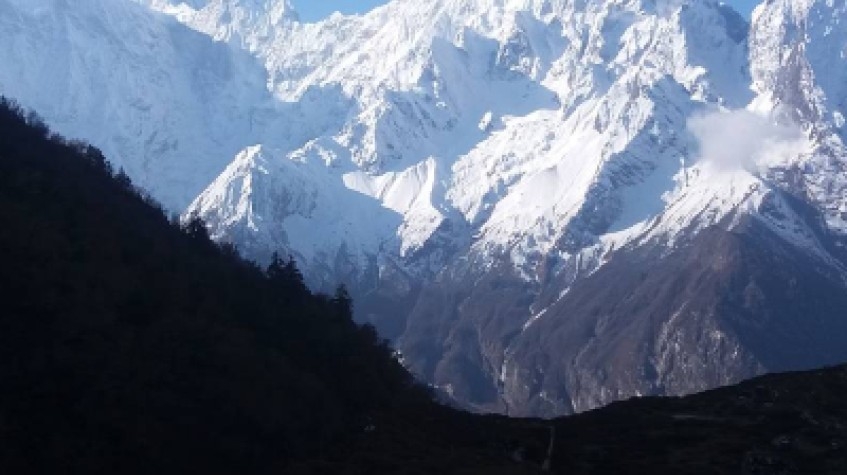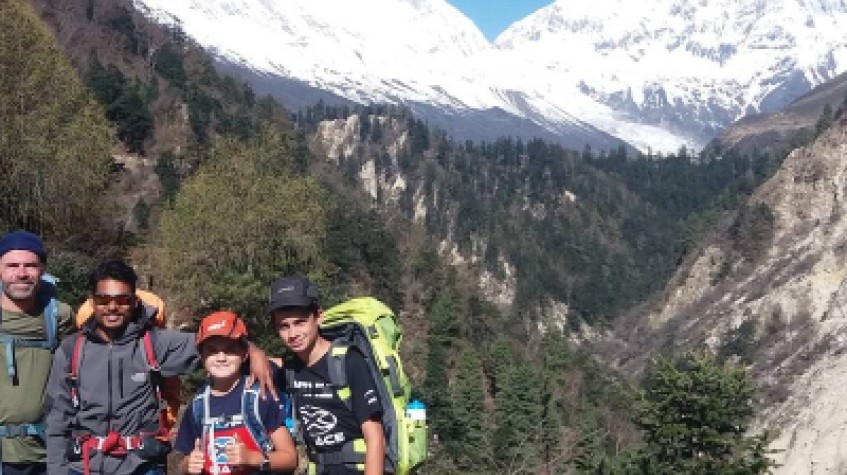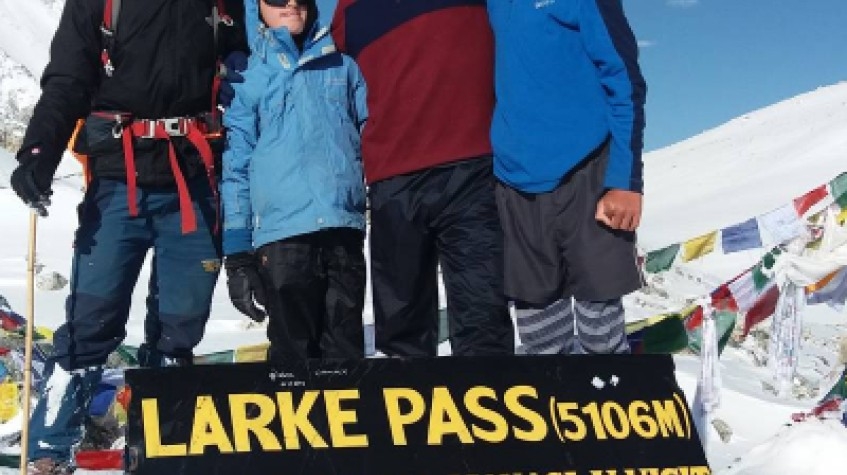 Tour Overview
Group Size:
1 - 10
Suitable Ages:
1 - 90
Tour Provider:
Sherpa Expedition Teams
This 15 day Manaslu Circuit Trek heads to a region where less trekkers visit. Trekkers who head to this region of the Himalayas will see unspoiled natural beauty, experience isolation and see the peaceful lifestyles of the deeply religious Tibetan Buddhists and their constant smiling faces. The trail takes you through remote Tamang and Sherpa villages in this harsh region of the Himalayas. The Manaslu Circuit Trek is like visiting a place where time has stood still. These people tolerate severe extremes of weather and yet still remain satisfied while living a spiritually rich life.
You will have numerous views of many magnificent snow covered peaks, and particularly the iconic Mt. Manaslu (8156m), meaning "Spirit of the mountain"- and the world's 8th highest peak. The trail offers an astonishing range of photo opportunities of glaciers, moraines, exposed barren landscapes, waterfalls, and wild alpine rivers and of course Buddhist Gompas (temples), Mani stones and the ever-present and colorful Tibetan prayer flags.
Highlights
Ascending the Marshyangdi River valley, Experience the rich culture of the mountain people in the heart of the Himalayas, Views of the world's highest mountains: Dhaulagiri I (7th), Manaslu (8th) and Annapurna I (10th), Crossing the Thorong La Pass at 5,416 meters, The pilgrimage town of Muktinath & sacred Vishnu Temple
Itinerary
A representative from Sherpa Expedition Teams will pick you up from the airport and take you to your 3 star hotel in Thamel.
This morning your guide will pick you up at around 5:30 am from your hotel. We then head on a road trip to Soti Khola. For the first four hours the road is sealed up to Dhading Bensi, the district headquarters of Dhading (1050m). From Dhading the road to Arughat is unsealed and quite bumpy. We will then drive for another hour and a half until we come to Soti Khola where we will stay the night at a guesthouse.
Today we follow a mule track and ascend on an extraordinary path cut into the face of the cliff and then descend to Lapubesi Village (880m). We need to be careful and exercise caution on this stretch of the trail. We then head to Nauli Khola, cross a suspension bridge and then follow the trail next to the Budi Gandaki River before coming to Machha Khola (900m), a place where many trekkers were stranded after the earthquake in 2015 and had to be rescued, We will stay at a guesthouse here tonight.
Today we follow the trail alongside the river to Khorlabesi and the hot spring at Tatopani (meaning hot water) (930m), and then trek along the eastern bank of the Budi Gandaki River to Doban, Thulo Dunga and Yara Bagar (1370m). The trail zigzags and repeatedly crosses the river over suspension bridges before we come to the entrance gate to Manaslu Conservation Area and Jagat (1410m) - with its characteristic flagstone village square. We will check that this route is passable, and may decide to take an alternative route along a higher path on the east side of the river before descending to the old trail near Doban. We will stay overnight at Jagat.
The trail begins as we head up to Salleri and Sirdibas before arriving at Philim. The terrain becomes gradually more barren as the trail passes several waterfalls until we reach a crossroad at Ekle Bhatti where the trail leads to Lokpa - a village on the trail to the Tsum Valley. We then follow the trail above the junction of the Buri Gandaki and Shar Khola Rivers and continue on to Pewa and Deng (1860m) where we will stay the night.
Today the trail takes us above the Tom Khola (river) to Longa Chuta before passing through a delightful fir and rhododendron forest filled with birds and Langur monkeys on the north side of the Buri Gandaki River. We then cross over to the other side of the river before arriving at Namrung (2660m) that was previously a customs post in the days when this was a route frequently used for transporting salt from Tibet. Namrung is yet another village that suffered widespread damage from the 2015 earthquake, but today it has been rebuilt.
Today we will walk past a long Mani stone wall in the village of Lho and have a startling view of Peak 29 in front of us. We will take a minor detour to the Pungen Glacier for an up-close view of the conspicuous Mt. Manaslu. We will stay in Samagaun at guesthouse overnight.
The trail today initially ascends and heads back to the Buri Gandaki River and passes the crossroads of Birendra Tal and Manaslu Base Camp. The valley then broadens before coming to Kermo Khadka and then to the white Kani Gateway - the entrance to Samdo (3860m). If we have enough time we will trek to the peak above the village for remarkable views of Mt. Manaslu. If it is necessary to further acclimatize there is a 6 to 7 hour trek of 640 meters up to the moraine of the Fukang Glacier where you will have panoramic views to several passes that locals use to cross into Tibet.
This morning we begin our climb to Larkya La Pass, a trail that offers grand views of Manaslu and the Syacha Glacier. It is likely you will see Himalayan blue sheep on the trail leading to Dharamsala (4480m). This is as high as we go today without risking altitude sickness. This is also the last safe haven before the pass. This section of the trek is often subject to snowfall between mid - December to mid - March, when snow frequently prevents passage through Larkya La Pass. Samdo Lodge is generally closed in winter months. Your guide will be informed earlier if the lodge is closed.
This morning we have a short climb to the north side of Larkya Glacier from where we have outstanding views of Cho Danda and Larkya Peak. The climb to the Larkya La Pass begins with a gradual ascent but then becomes steeper as we get nearer to the pass. At the top of the pass we have surprising panoramic views of several mountain ranges. The descent from the pass is also hard on the legs. Our next stop is at Bhimthang where we camp overnight in a tent.
Today we follow a ridge along a beautiful trail in alpine meadows, cross the Dudh Khola (river) and walk through rhododendron forest before coming to the village of Gho. The next stop is Tilije where we will stay at a guesthouse overnight.
The trail today heads to Tal that known for its beautiful waterfall. The trail takes us across ridges, along stone trails and past Mani walls and Chorten until we arrive at Thonje. From Thonje we head to Dharapani along a section of the Annapurna Circuit trek route. Prior to arriving at Tal we cross the Marsyangdi River.
Today we head to Syange from where there are buses that will take us to Kathmandu. We will be on the road for 8 to 9 hours passing through hills and mountains before arriving back at Kathmandu. Tonight Uma Holidays Travel & Tours will put on a farewell dinner to celebrate our successful completion of the Manaslu Circuit Trek. After dinner you will return to your hotel in Thamel.
Today our representative will take you to the airport at least three hours prior to your scheduled departure. If your flight is later in the day or in the evening you will have time to do some last minute shopping around Thamel or go sightseeing. We look forward to seeing you again and being able to take you to some more beautiful places in the Himalayan Mountains.
Included
Double or twin sharing accommodation in a three-star hotel in Kathmandu including breakfast. ( 2 nights only)
Guesthouse accommodation during the trek in mostly twin-share and occasionally dormitory-style rooms (11 nights only).
English speaking guide with all his salary, food, drinks, accommodation, transport and insurance.
Three meals a day (Breakfast, Lunch and Dinner) during the trek.
Airport pick up and drop off by private car.
Shared Bus to Sotikhola and regular bus back to Kathmandu from Besishar.
Shared Jeep from Tal to Besishar.
Manaslu Special permit and Annapurna Conservation Area Project (ACAP) (MCAP) entry permit & Tourist Information Management System (TIMS) permits.
Medical supplies (first aid kit will be available).
Government taxes and official expenses.
Down Jacket and sleeping bag by Sherpa Expedition Teams (which needs to be returned after the trek.)
Assistant guide group size above 6+ persons.
Excluded
International flight fare
Personal Travel Insurance
Meals whilst you are in Kathmandu Lunch and Dinner.
Nepal entry visa fee (You can easily issue a visa on arrival at Tribhuwan International Airport – Kathmandu). $40 USD for 30 days visa.
Your Trekking and medical insurance (compulsory).
International airfare.
Your personal expenses.
All the alcoholic and non-alcoholic hot and cold drinks.
Sightseeing/Monument entrance fees($30 USD per person)
Tips for the guide, porter and driver (Tipping is expected).
Laundry, telephone and personal trekking equipment.
Hot shower and battery charging on the tea houses.
Good to Know
As a company, we are always honored to protect the benefits of our business partners and guests, and to always provide the best price, the best package and convenience in cancellation conditions for them.
Below cancellation policy is only for land services and we will follow the cancellation policy of airline companies for domestic flights.
If the booking is canceled 8 weeks to the departure you can get full refund.
If the booking is canceled 7 weeks to the departure, we will refund 100 EUR only.
If the booking is canceled 3 weeks prior to the departure, you will not be refunded. Under any circumstances, there will be no refund for the promoted tours. The balance will be identified as "Future Tour Credits" to use in the future. Please contact [email protected] or your tour operator to change tour dates and other details.
Under any circumstances, there will be no refund for the promoted tours. The balance will be identified as "Future Tour Credits" to use in the future. Please contact [email protected] or your tour operator to change tour dates and other details.
No refunds will be provided for tours sold during Black Friday under any circumstances to travelers or operators.
Need help? Get more information
Kindly feel free to ask the tour provider for details on pricing, quotas, and additional information.