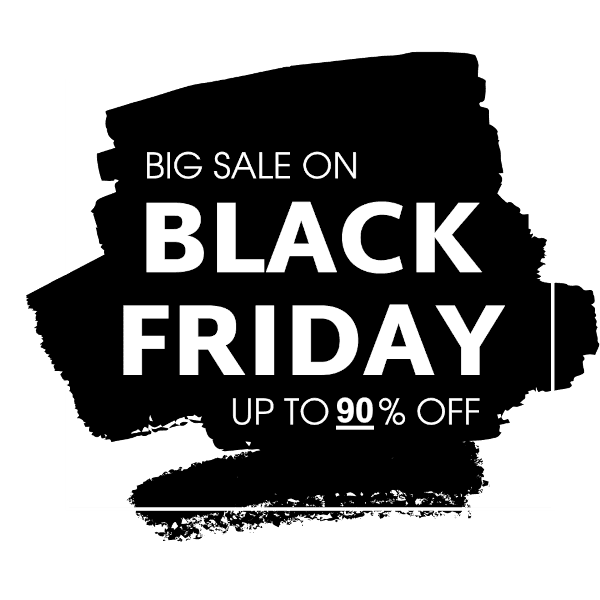 Black Friday Travel Deals 2023/2024
Make sure to catch the exclusive Black Friday deals available only once a year!
Act quickly as the deals conclude at midnight on November 24 (GMT+3).
Seats are rapidly running out, so secure yours before it's too late!
Discover the world with the best Black Friday deals
Experience the best visiting places in Turkey for the Best Black Friday deals in 2023/2024. Discover all the highlights of Istanbul, experience a Bosphorus Dinner Cruise with dance shows, and fly over the fairy chimneys in Cappadocia with Up to 90% off on Black Friday 2023/2024. Don't waste time searching through pages; instead, book with Up to 90% off on Black Friday 2023/2024. Check out the best Black Friday travel packages below to find and book the best Black Friday deals of 2023/2024.
Discover exceptional Black Friday Travel Packages designed by category
Explore tours, places to visit, and top tourist attractions by category plus, take advantage of exclusive Black Friday deals 2023/2024 on selected tours and save up to 90%.
Subscribe to Our Newsletter
Enjoy savings of up to 50% on our tours! Gain exclusive access to email-only offers for members.
Black Friday Travel Deals FAQs
A wide variety of discounts and offers are available on almost every kind of product and service. Booking a tour with up to a 50% discount is one of the best ways to save money and experience one of the best Turkey tours at the best price available throughout the year.
Yes, like goods, some services, such as travel, go on sale for Black Friday.
The tours will be available from November 10th to 24th November at midnight in the Istanbul time zone.
Yes, it is. Like shopping for goods, Black Friday is the best time to book your next tours. Plus, our Black Friday campaign includes the best places to visit in Turkey and Cappadocia hot air balloon flights, which cannot be found at better prices throughout the year.
Check the tours on Black Friday 2023/2024 page. Check the available dates and proceed with the booking. In cases where you are unable to go on the tour, the balance you have paid will be identified as credits for your future bookings on TravelShop Booking, which you can use later.
You can find the best Black Friday tour deals above. Additionally, by signing up for our newsletter, you can stay in touch with us and always be among the first to hear about our latest deals.
In our campaign, the most and the best destinations and attractions are included in the Black Friday 2023/2024 offers. This opportunity only comes once a year, so make the most of it.
Black Friday is scheduled for November 24th in 2024, and it's succeeded by Cyber Monday, renowned for its online deals and as another significant shopping day.
Black Friday tours can only be purchased during the campaign, and the prices are exclusively available during Black Friday 2023/2024.
Every traveler and operator who participates in Black Friday tours are required to review the inclusions and exclusions of the tour before making a purchase. TSG does not accept any responsibility in this regard.
No refunds will be provided for tours sold during Black Friday under any circumstances to travelers or operators.
Refunds are not available for balloon tours, even in the event of weather-related cancellations.
Tour dates and departure dates during the Black Friday deals are non-negotiable, as accommodation and transportation arrangements have already been made.
Please note that all entrance fees, whether for daily or multi-day tours to any destination, are not covered by the Black Friday prices.
All travelers and operators who purchased tours during the Black Friday campaign are presumed to have read and accepted the terms and conditions of the Black Friday campaign.
TSG reserves the right to change the terms and conditions.