2 Day Tour in New York City
In New York, 2 days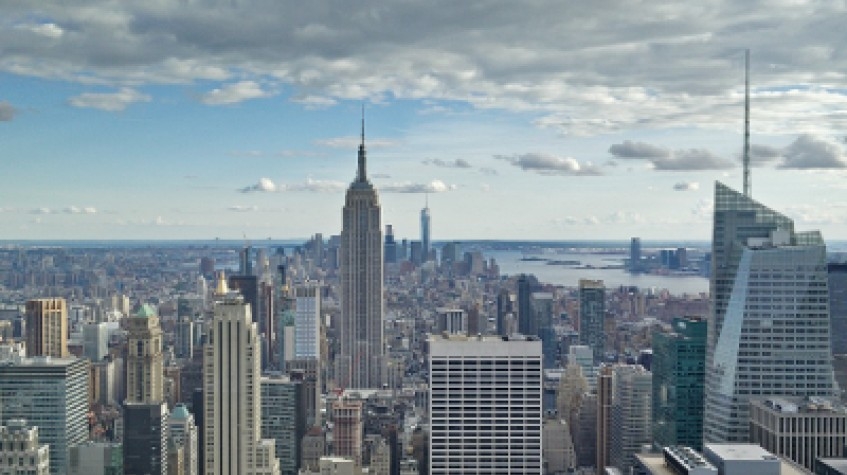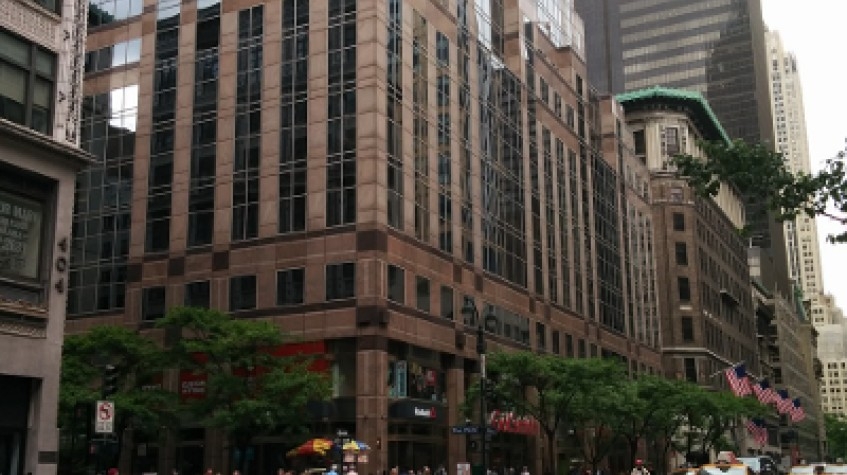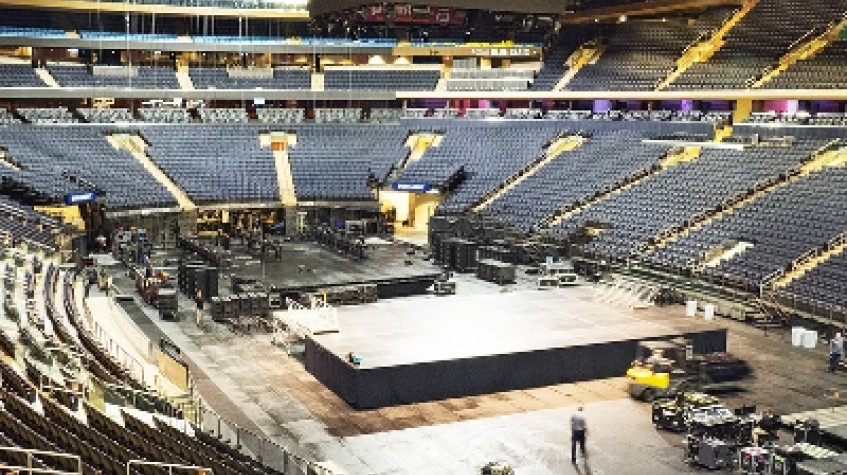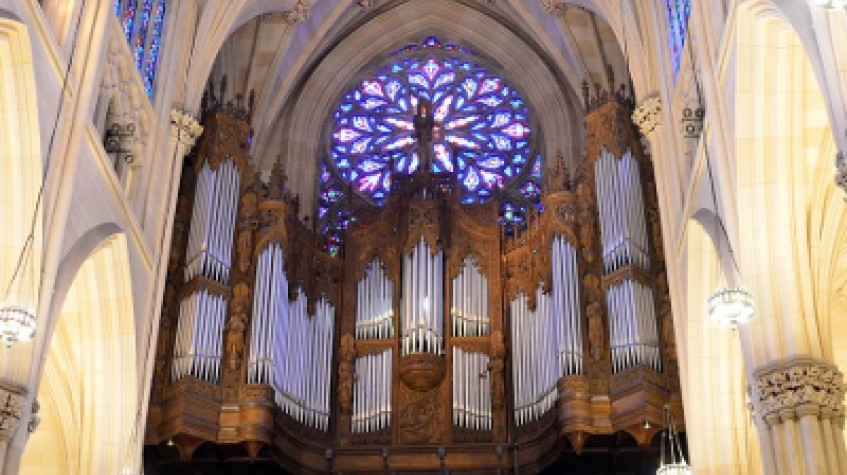 Tour Overview
Tour Language(s):
English
Group Size:
1 - 13
Suitable Ages:
15 -
Tour Provider:
Lavender Haze Travel Agency
On this 2-day trip of New York, spend time in the city's top locations. Our cultural itinerary for approximately 30 attractions over two days is the best two days of your life because you can never visit too many attractions.five hours per day)
*You can adjust the tour to suit your needs.
Highlights
Rockefeller, St Patrick's Cathedral, Waldorf Astoria, Chrysler Building, Grand Central, New York Public Library, Bryant Park, Times Square (lunch), Statue of Liberty, Wall Street
Itinerary
Welcome to New York! It's been waiting for you.


Rockefeller Center
There is one really epic place to watch the sunrise in New York City, and this is Rockefeller Center. The morning buzz, coffee smell, best chocolatier in the city and great photo ops will help you wake up and feel positive for the whole day.
Time to chop off some of those calories you had for breakfast exploring the city. We have a lot on the menu for today, so cheer up!
St Patrick's Cathedral
Don't let the fairytale church and cool postcard views fool you. Manhattan is the birthplace of everything fancy and dazzling, and you'll see why.
Waldorf Astoria Hotel
Go celebrity-hunting as we approach the Waldorf Astoria Hotel. Mr. and Mrs. Smith, Sex in the City, The Sopranos, Serendipity, Law and Order are only a traction of movies and TV series filmed here.
Chrysler Building
On Manhattan, the highlight of any tour is skyscrapers, a myriad of monumental high-rises which are ones of the most complicated architectural structures with all kinds of size, shape and design.
Grand Central Terminal
You come for history and architecture and stay for Belgian chocolate which is quite good here. And yet, there is a lot of history here. If Grand Central was a book, it would have more novels than Harry Potter does.
New York Public Library
Keep your eyes peeled for iconic stone lions, grand chandeliers and brass lamps in the Beaux Arts building of NY Public Library.
Listen to the stories that's nothing like you expect from a library.
Bryant Park
Prepare for Instagram paradise as we head to one of the loveliest parks of New York with a great lawn and NY Public Library as a background.
Times Square
Watch the big city life happening live in front of your eyes. Come back again at night to watch it lit up. Pinch yourself regularly, your dreams came true. New York is all yours today!
Fashion District (Garment District)
Feel like a model as we roll into Fashion District buzz. If fashion is not your thing, there are many casual bakeries and cozy nooks for coffee like Italian Piccolo Café, Ramini Espresso Bar and hip local Café Grumpy famed for its house-roasted brews in a relaxed NYC setting.
Grab a fancy latte or a classic Italian cappuccino and hit the streets!
Broadway
Let's go where the action is – to the highest concentration of movie theaters in the world, Broadway Theater District. All Broadway Theaters have incredible stories behind them and breathtaking architecture.
It all started with the Theatre on Nassau Street back in 1750, which held approximately 280 people. You'll be surprised to hear present-day Broadway Theater by numbers.
Macy's Department Store
Get emotional at Macy's as you'll see a never-ending maze of boutique with great deals and sales. Don't get too greedy.
Empire State Building
Spend some time at the place which inspires thousands of people to make a fortune. This will not necessarily make you rich but will possibly activate your ambitions.
Madison Square Garden & Madison Square Park
It's time to explore the historic architecture of NYC in more depth and Madison Square is the perfect place for history talks.
Surrounded by the early US skyscrapers and New York City landmarks like the Flatiron Building, the Woolworth Building, the New York State Supreme Court, the MetLife Tower and Metropolitan Life North Building, Madison Square turns into a walking fairytale of Renaissance revival and Neo-Gothic styles.
Fifth Avenue
The high status of Fifth Avenue was known already in 1862, and today 5th avenue is more than New York's social elite and aristocratic families. The Fifth Avenue stretches for 10 km (6.2 miles) and is famous for National Historic Landmarks.
Don't miss the Museum Mile that will make you go WOW. Among the museum here are:
El Museo del Barrio, Cooper-Hewitt, National Design Museum, Museum of the City of New York, Solomon R. Guggenheim Museum, Jewish Museum, The Metropolitan Museum of Art and many more.
Trump Tower
The Trump Tower is owned by and houses the penthouse residence of Donald Trump. Among notable tenants in Trump Tower are Gucci Flagship store, Cristiano Ronaldo and Bruce Willis.
Central Park
You mission here is to track the film scenes, as the Central Park is arguably the most filmed locations in the world. The 843-acre park was established almost 160 years ago, in 1857, and attracts over 40 million visitors a year.
Must-see attraction and a perfect place to finish our tour.
Finish at American Museum of Natural History or the Metropolitan Museum.
Statue of Liberty
Want to avoid the crowds? Be ready to start this day really early. Get your history fix on Liberty Island and don't forget camera, as the epic views of the city are guaranteed. The #1 attraction in NYC is waiting for you!
Wall Street
A 1.1-km (0.7-mile) walk is just what the doctor ordered.
Wall Street is short, but the size doesn't matter on Wall Street. The money does. And, obviously, there is a lot of it behind the walls of these beautiful buildings with Classical architecture.
The National 9/11 Memorial & Museum
The 9-11 Memorial is in top 5 things to do in NYC. The place will give you goosebumps. Take it all in here: touch parts of the WTC, see engines that had been crushed, touch the survivor tree.
Go on a journey back to that day…
The Woolworth Building
This National Historic Landmark is in the list of 30 tallest buildings in New York City. The old gran skyscraper has an extraordinary story to tell and is truly a gem.
City Hall & City Hall Park
Experience the elegant charm of New York in the City Hall Park. This a miniature gem is great for taking pictures.
Chinatown
Chinatown and Little Italy are listed on the National Register of Historic Places. Prepare for some signature Chinese vibe with the best dim sums in the city, if you fancy to try.
Little Italy
There's more to Little Italy than Italian pasta. Gastronomy aside, Little Italy is one of the most beautiful places in New York City. Little Italy used to be home to almost 10 000 Italians… Now these 3 charming blocks have quality above quantity.
Soho
Channel your inner globetrotter and go exploring Soho, which is known for artists' lofts, art galleries, upscale boutiques and chain store outlets.
26 blocks, 73 acres, 500 buildings of SoHo-Cast Iron Historic District will make you reconsider your attitude to Renaissance and Italianate architecture.
Washington Square Park
The Washington Square Park is a tonic after today's walk. Relax and enjoy. History is in the air here, as the park was created in 1871.
New York University
NYU is hardcore. The fastest computer in New York City sits at NYU. For the annual Strawberry Festival the NYU cooking staff bakes the largest Strawberry Cake in New York City, using 2,500 egg yolks and 489 cups of sugar. And if you dare to go to the library, 4.5 million volumes are sitting and waiting to devour you.
Greenwich Village
New York City has some of the best coffee places in the world. Don't miss one of the best-preserved Bohemian capitals of the world which is home to many lovely coffee shops. Make your way to local gems like Third Rail Coffee, La Colombe Torrefaction and Oren's Daily Roast.
Greenwich Village is also popular for many notable people like Daniel Radcliffe, Emma Stone, Julia Roberts, Leonardo DiCaprio, Marc Jacobs, Uma Thurman, Mary-Kate Olsen, Robert De Niro, Alec Baldwin, Sarah Jessica Parker and many others.
Finish at entrance to Brooklyn Bridge.
* The itinerary is subject to change
Excluded
All flights are not inclueded
Full Guided English Guide
Transfer from your hotel lobby.
Good To Know
As a company, we are always honored to protect the benefits of our business partners and guests, and to always provide the best price, the best package and convenience in cancellation conditions for them.
Below cancellation policy is only for land services and we will follow the cancellation policy of airline companies for domestic flights.
If the booking is canceled 8 weeks to the departure you can get full refund.
If the booking is canceled 7 weeks to the departure, we will refund 100 EUR only.
If the booking is canceled 3 weeks prior to the departure, you will not be refunded. Under any circumstances, there will be no refund for the promoted tours. The balance will be identified as "Future Tour Credits" to use in the future. Please contact [email protected] or your tour operator to change tour dates and other details.
Under any circumstances, there will be no refund for the promoted tours. The balance will be identified as "Future Tour Credits" to use in the future. Please contact [email protected] or your tour operator to change tour dates and other details.
No refunds will be provided for tours sold during Black Friday under any circumstances to travelers or operators.
---
Get more information
Kindly feel free to ask the tour provider for details on pricing, quotas, and additional information.