6D Galapagos Highlights
In Baltra Island, 6 days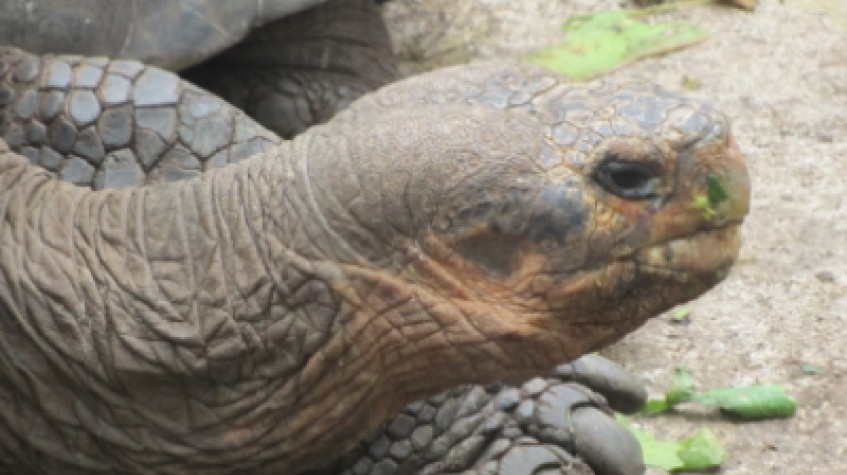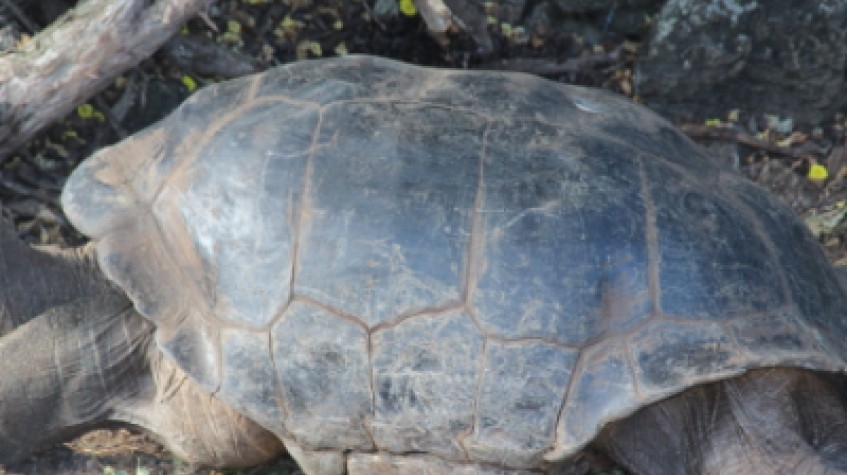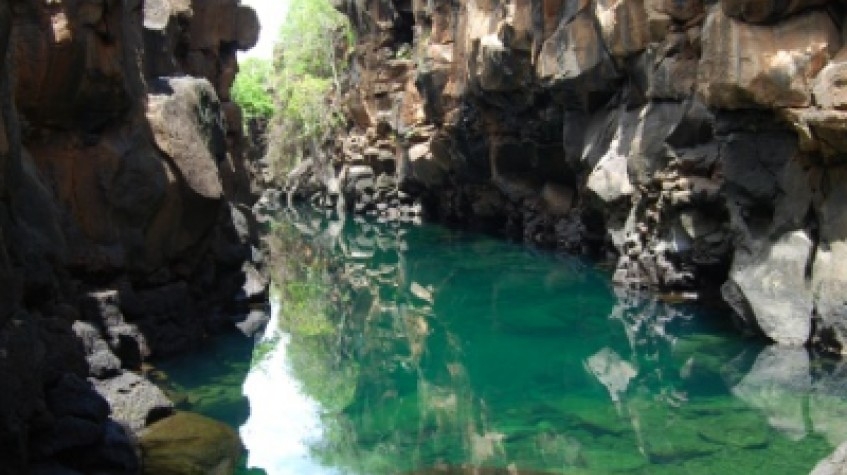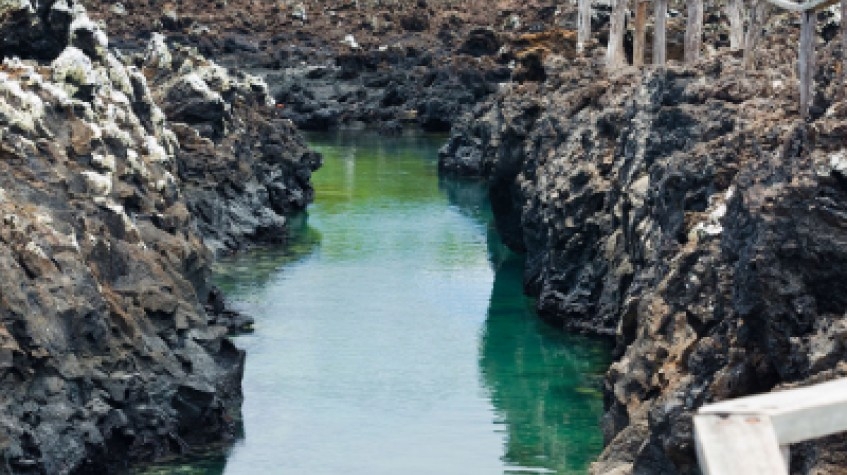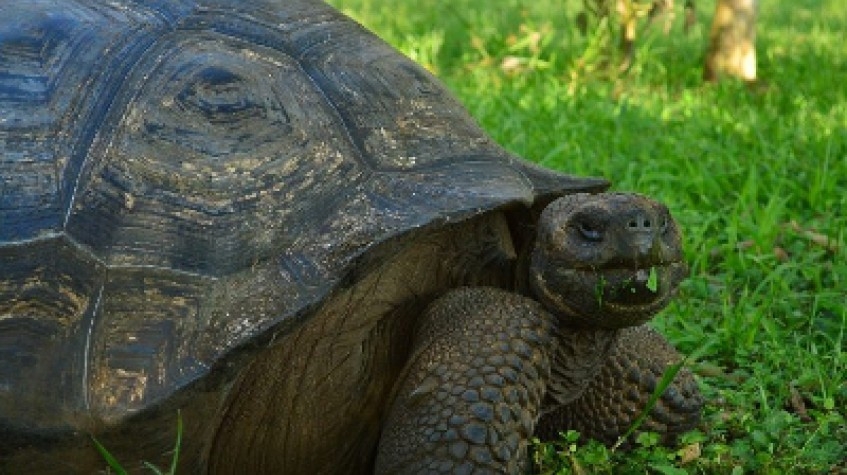 Tour Overview
Tour Language(s):
English Spanish
Group Size:
1 - 12
Suitable Ages:
8 - 80
Tour Provider:
Responsible Travel Operadora de Tours Cia. Ltda
Get ready for an extraordinary six-day journey through the mesmerizing Galapagos Islands! We'll kick things off in the highlands of Santa Cruz, where you'll be surrounded by the unique and captivating local flora and fauna. Then, brace yourself for the sheer beauty of Las Grietas and Charles Darwin Research Station, two spots that promise unforgettable moments of snorkeling and communion with nature.
The grandeur of Volcan Sierra Negra is bound to leave you speechless, offering a rare glimpse into the Earth's raw power. And let's not forget Tintoreras, where you'll witness firsthand the vibrant marine life that calls the Galapagos home.
This isn't just a journey; it's a chance to forge a deep and lasting connection with the wonders of our natural world.
Highlights
Santa Cruz Island, Isabela Island
Itinerary
After arriving at Baltra Airport, a local guide will pick you up. On the way to Puerto Ayora, stop off at a local farm in the highlands, where there are dozens of giant tortoises. Wander around on your own to appreciate these majestic creatures. Then, enjoy lunch before continuing to your destination.
Meals included: Lunch
Get ready for a Galapagos experience like no other! We'll kick things off at Las Grietas, a hidden gem nestled between towering cliffs. The crystal-clear waters are a snorkeler's paradise, revealing a vibrant underwater world you won't want to miss.
Next up, we'll visit the Charles Darwin Research Station, where you'll dive into the world of conservation and learn about the incredible efforts to protect the Galapagos' unique biodiversity. It's an eye-opening experience that gives you a deeper appreciation for this natural wonderland.
And the excitement doesn't stop there! Hold on tight for a thrilling speedboat ride to Isabela Island. The wind in your hair and the stunning views of the archipelago will leave you breathless.
Meals included: Breakfast
Our day's itinerary revolves around the majestic Sierra Negra Volcano, promising an unforgettable adventure filled with stunning natural wonders and breathtaking landscapes.
Our journey begins with a scenic trip from Puerto Villamil to the starting point of the trail. As we arrive, we take a moment to prepare our backpacks, ensuring we have everything we need for the day's expedition. The trail leads us through a forest characterized by its relative youth, constantly shaped by geological forces.
Embarking on our hike, we immerse ourselves in the captivating surroundings, walking amidst the vibrant foliage and witnessing the ongoing geological changes that shape this unique environment. The trail unfolds before us, gradually revealing the grandeur of the Sierra Negra Volcano.
As we ascend, the anticipation builds, knowing that we are on our way to witness one of the most awe-inspiring volcanic features on the planet. After approximately six hours of hiking, we finally reach the summit, greeted by a sight that surpasses all expectations—the second-largest volcanic crater in the world.
From this vantage point, we are treated to a mesmerizing panoramic view of the surrounding landscape. The lava landscapes stretch out before us, their rugged beauty a testament to the raw power of nature. On the horizon, we can spot the majestic volcanoes of Isabela and Fernandina Islands, forming an impressive backdrop to the already breathtaking scene.
As we continue our journey, we remain attentive to the unique flora that thrives in this volcanic setting. The area boasts a rich diversity of vegetation that has adapted to the harsh conditions, offering a glimpse into the resilience of life in such extreme environments.
Reaching the edge of the Sierra Negra Volcano's crater, we are awestruck by its immensity. This active volcano has carved out a colossal crater with a circumference spanning almost 10 kilometers at its widest point. Standing on the crater's edge, we take in the vastness of this geological marvel, marveling at the power that shaped it and the forces that continue to shape it to this day.
Having experienced the awe-inspiring beauty of Sierra Negra, we make our way back to Isabela Island, where we can indulge in some well-deserved free time. If energy and enthusiasm still course through our veins, we have the option to relax on a pristine beach or explore the vibrant underwater world through snorkeling adventures at Concha Perla. The choice is ours to savor the natural wonders that Isabela Island has to offer, allowing us to reflect on the day's remarkable journey to Sierra Negra Volcano.
Meals included: Breakfast, Box Lunch
Get ready for an incredible adventure as we embark on a visit to the captivating islet of Tintoreras.
This islet is composed mainly of volcanic rocks, this picturesque site offers a short but memorable hike and an opportunity for snorkeling amidst an abundance of biodiversity. Prepare to be amazed as we encounter the famous white-tip sharks, sea lions, turtles, iguanas, and numerous other captivating species that call this place home.
The islet of Tintoreras derives its name from the reef sharks, also known as white-tip sharks, that gracefully swim alongside a variety of fish and sea lions in the channels when the tide is low. To reach this extraordinary site, we'll embark on a thrilling 10-minute boat ride from the port. As we explore, keep an eye out for the fascinating nesting grounds of marine iguanas, allowing us to observe these remarkable creatures up close. Marvel at the sight of Humboldt penguins, marine iguanas, sea lions, and sharks as they find respite in the natural channels formed by ancient lava flows.
Afterward, prepare to dive into the turquoise waters and immerse yourself in a mesmerizing underwater world. Snorkeling in this pristine environment offers the chance to encounter sea lions, marine iguanas, blue-footed boobies, sea turtles, starfish, tropical fish, rays, sharks, pelicans, and even the iconic Galapagos penguins. The vibrant colors, the graceful movements, and the sheer diversity of marine life will leave you awe-inspired and filled with wonder.
In the afternoon, With the help of our representative, you will be accompanied to the dock where you will take the public speedboat to Santa Cruz Island. An approximately 2.5 hours ride separates you from your next adventurous destination.
Meals included: Breakfast
With no planned activities today, you have the freedom to fully indulge in the island's extraordinary beauty and create your own adventure. Here are a few additional activities you can consider:
These optional extra add-ons can be included with an extra cost:
Embark on a thrilling snorkeling or diving excursion to explore the vibrant underwater world of the Galapagos. Immerse yourself in the clear turquoise waters, encounter fascinating marine life, and witness the mesmerizing coral reefs up close.
Join a guided wildlife tour to observe the unique and diverse species that call the Galapagos home. From giant tortoises and marine iguanas to playful sea lions and exotic bird species, the archipelago offers an unparalleled opportunity to witness wildlife in its natural habitat.
Take a boat ride to nearby islands, such as North Seymour or Bartolome, and discover their distinct ecosystems and breathtaking landscapes. Marvel at towering cliffs, volcanic formations, and pristine beaches while encountering more of the Galapagos' remarkable fauna and flora.
Embark on a kayaking or paddleboarding adventure, gliding through the calm waters and exploring hidden coves and mangrove forests. This allows you to immerse yourself in the tranquility of the surroundings and offers a unique perspective of the island's coastal wonders.
Go on a scenic hike to one of the island's picturesque viewpoints, such as Cerro Mesa or Los Gemelos. These vantage points offer sweeping panoramas of the archipelago, allowing you to appreciate the stunning geological formations and the vastness of the Pacific Ocean.
Indulge in a rejuvenating spa treatment or yoga session, allowing yourself a moment of relaxation and connection with the natural surroundings. Let the serenity of the island wash over you as you unwind and rejuvenate your mind, body, and soul.
Today is a chance to tailor your experience to your desires, whether that means immersing yourself in thrilling outdoor activities, embracing relaxation and wellness, or simply wandering along the island's pristine shores, taking in the mesmerizing views. The choice is yours, and the possibilities are endless in the enchanting Galapagos Islands.
Meals included: Breakfast
If there is enough free time before your transfer to the airport, do some last-minute souvenir shopping or take a last stroll through Puerto Ayora.
At the designated time, your driver will pick you up at your hotel and take you to the Itabaca Channel, which you will cross on a ferry. For the last part of your trip to the airport, take the public shuttle bus to the terminal, where your program ends with your return flight to the mainland and onward connection. Safe travels!
Meals included: Breakfast
Included
Budget friendly accomodation
English and Spanish-speaking national guide
Meals as mentioned on the itinerary.
All transfers according to the program
Excluded
Galapagos Flights not included
International flights are not included in the price.
Please book arrival and departure according to the itinerary.
Travel Insurance
We recommend that you take out travel cancellation and health insurance.
Please check with your private insurance provider in advance.
- National Park entrance fee (US$ 100 per person) Galapagos
- Galapagos Migration Card TCT (US$ 20 per person)
- Isabela Harbor Fee (approx. US$ 10 per person)
- Optional excursions
- Personal expenses such as tips
- Alcoholic drinks
- Any other meals, drinks, and/or services not mentioned in the program
Good To Know
As a company, we are always honored to protect the benefits of our business partners and guests, and to always provide the best price, the best package and convenience in cancellation conditions for them.
Below cancellation policy is only for land services and we will follow the cancellation policy of airline companies for domestic flights.
If the booking is canceled 8 weeks to the departure you can get full refund.
If the booking is canceled 7 weeks to the departure, we will refund 100 EUR only.
If the booking is canceled 3 weeks prior to the departure, you will not be refunded. Under any circumstances, there will be no refund for the promoted tours. The balance will be identified as "Future Tour Credits" to use in the future. Please contact [email protected] or your tour operator to change tour dates and other details.
Under any circumstances, there will be no refund for the promoted tours. The balance will be identified as "Future Tour Credits" to use in the future. Please contact [email protected] or your tour operator to change tour dates and other details.
No refunds will be provided for tours sold during Black Friday under any circumstances to travelers or operators.
Black Friday tours can only be purchased during the campaign, and the prices are exclusively available during Black Friday 2023/2024.
Every traveler and operator who participates in Black Friday tours are required to review the inclusions and exclusions of the tour before making a purchase. TSG does not accept any responsibility in this regard.
No refunds will be provided for tours sold during Black Friday under any circumstances to travelers or operators.
Refunds are not available for balloon tours, even in the event of weather-related cancellations.
Tour dates and departure dates during the Black Friday deals are non-negotiable, as accommodation and transportation arrangements have already been made.
Please note that all entrance fees, whether for daily or multi-day tours to any destination, are not covered by the Black Friday prices.
All travelers and operators who purchased tours during the Black Friday campaign are presumed to have read and accepted the terms and conditions of the Black Friday campaign.
TSG reserves the right to change the terms and conditions.
---
Get more information
Kindly feel free to ask the tour provider for details on pricing, quotas, and additional information.