Dogubeyazit Tour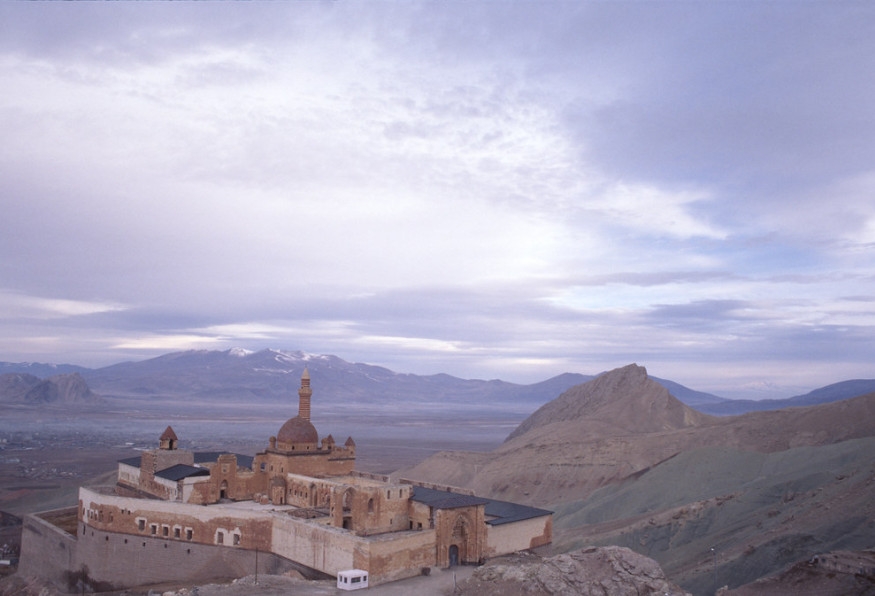 Dogubeyazit is a district located in the Ağrı province, in the eastern Anatolia region of Turkey. It is famous for its historical and cultural richness, magnificent natural beauty, and impressive landscapes. Situated at the foothills of Mount Ağrı, Dogubeyazit boasts a unique geography.
This historic district has a deep-rooted past. Influenced by various civilizations such as the Urartians, Medes, Persians, Seljuks, and Ottomans, Dogubeyazit has always held strategic importance throughout history. Excavations and findings in the region have preserved this historical wealth to the present day.
Dogubeyazit is also enchanting with its natural beauty. Being located at the foothills of Mount Ağrı, it offers a unique landscape and intriguing natural formations such as the Ice Cave. Moreover, Dogubeyazit Marsh, an important habitat for birds, attracts nature lovers.
Here are the places to visit in Dogubeyazit:
Dogubeyazit Castle: This historic castle, symbolizing Dogubeyazit, dates back to the Urartian period. Thanks to the restoration works, it has preserved its historical atmosphere.
Balık Lake: Balık Lake, one of the beauties of Dogubeyazit, captivates nature lovers with its impressive view. It is a spot where you can engage in birdwatching.
İshak Pasha Palace: This magnificent palace, built during the Ottoman period, attracts attention with its architectural details and historical atmosphere. Exploring the historical rooms inside the palace is a fascinating experience.
Bayazıt Mosque: Built in the 16th century, this mosque is a beautiful example of Ottoman architecture. With its majestic minaret and decorations, it is worth seeing.
Ahmed-i Hani Tomb: The tomb where the famous Kurdish poet Ahmed-i Hani is buried holds cultural and historical significance. You can find peace in the garden of the tomb.
Meteor Crater: Located near Dogubeyazit, this crater was formed as a result of a meteor impact. Being a unique natural formation, the Meteor Crater is interesting for scientific and nature enthusiasts.
Keşişin Bahçesi: Keşişin Bahçesi, one of the natural beauties of Dogubeyazit, offers a green and peaceful environment. You can have a picnic or go for nature walks in this area.
Noah's Ark: This area, believed to be the location of Noah's Ark on Mount Ağrı, holds religious and historical importance. Visiting here can provide a unique experience.
Ice Cave: Despite Dogubeyazit's cold climate, the Ice Cave is an interesting natural formation with its ice formations. You can visit the cave with a guide to explore its wonders.
Dogubeyazit Marsh: Dogubeyazit Marsh, one of the natural habitats in Dogubeyazit, is an ideal spot for birdwatchers and nature photographers. Here, you can observe various bird species and enjoy the tranquility of nature.
Dogubeyazit offers an unforgettable experience to visitors with its historical and natural beauty. You can plan your trip with TravelShop Booking and make tour reservations to explore these beauties of Dogubeyazit. Come and immerse yourself in the enchanting atmosphere of Dogubeyazit for a delightful holiday experience!