14 Days Persia Classic Tour
In Tehran, 14 days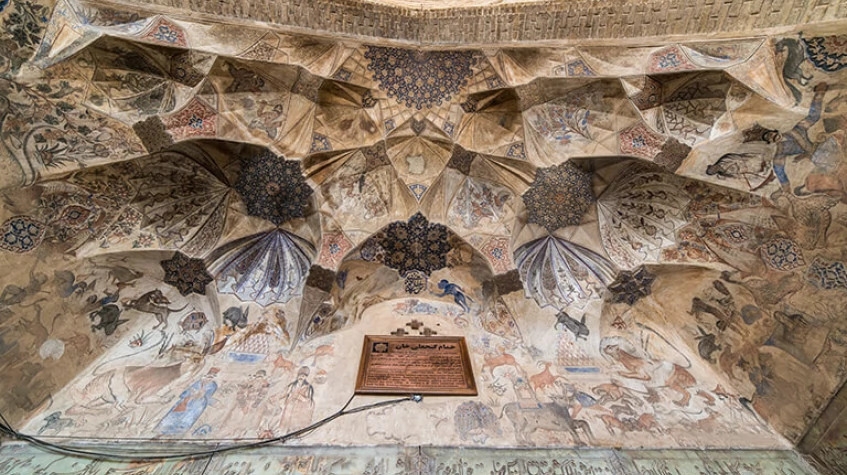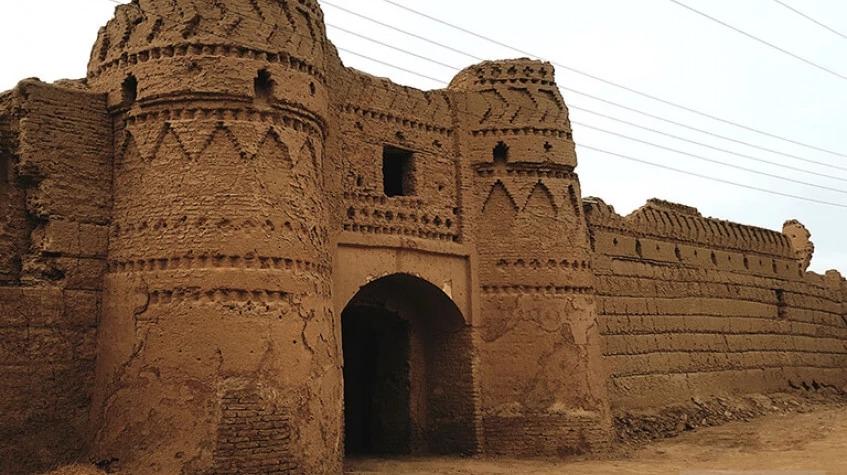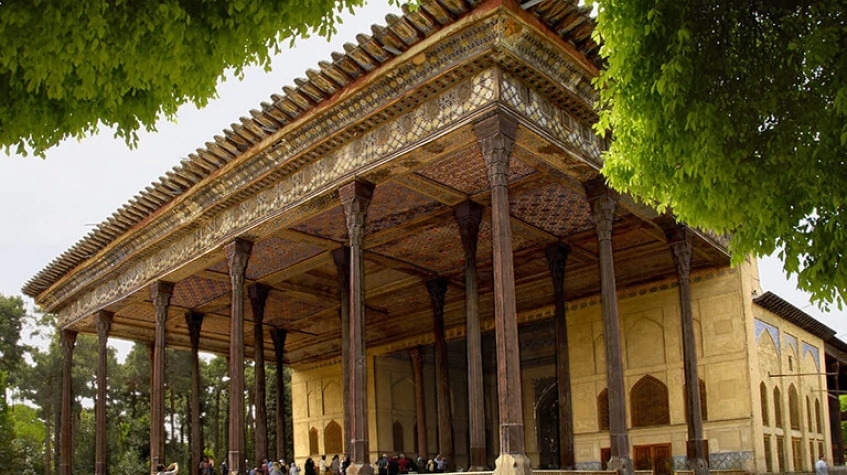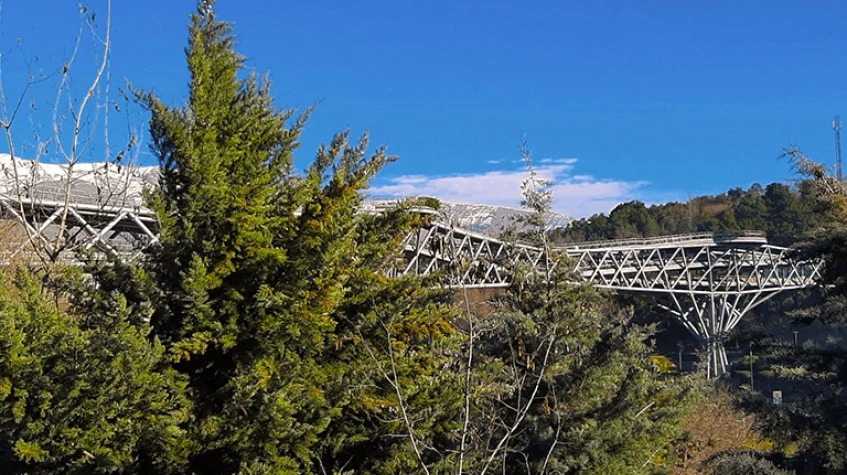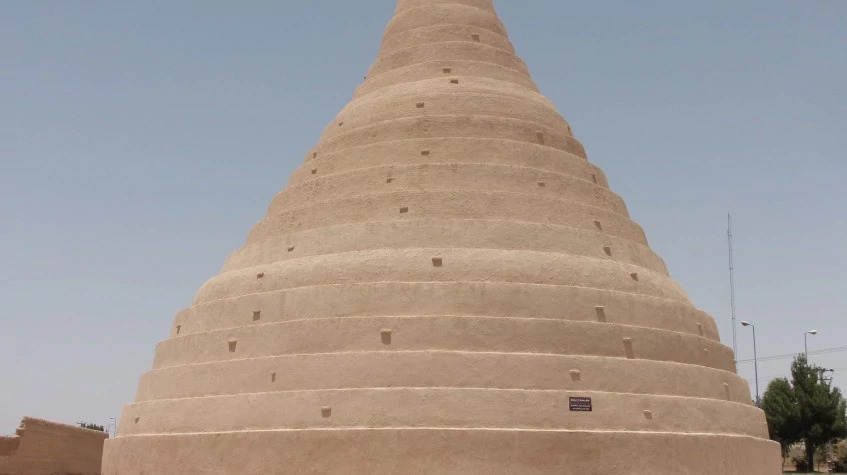 Tour Overview
Tour Language(s):
English
Group Size:
1 - 15
Suitable Ages:
1 - 99
Tour Provider:
To Iran Tour
Landing to Persia, Iran is a country with endless history and tradition and you explore both ancient Persia and modern Iran. Our Persia Classic Tour program includes the natural and historical attractions of old central parts of Iran. In this route, we will visit cities like Tehran, Kashan, Isfahan, Yazd, Shiraz, and finally Kerman. Actually, in most of these areas, living in warm and dry areas has been linked with history and has shaped the lifestyle that is specific to these areas.
Highlights
Visit amazing UNESCO world heritage sites in Iran , we will visit cities like Tehran, Kashan, Isfahan, Yazd, Shiraz, and finally Kerman.
Itinerary
Welcome to Iran. To be met by your tour guide at the airport (IKA airport), you will be transferred to your hotel. We will visit Golestan Palace* (one of Iran UNESCO World Heritage sites) and the grand old bazaar of Tehran (depending on arrival time).
O/N Tehran
Leaving Tehran behind, on our way to Kashan, we visit Ouyi underground city. Then continue to Kashan to visit Tabatabayi, Borujerdiha or Abbasian historical house, and Fin Persian garden*, a relaxing and visually impressive Persian garden with water channels all passing through a central pavilion. The Fin Garden has many stunning water features that are fed from a spring emerging from a slope behind the garden. And finally, we visit the Aghabozorg mosque.
O/N Kashan
In the morning, we will leave Kashan to Isfahan. On our way to Isfahan, we will visit Madar Shah caravanserai. Then we move toward Isfahan, the capital of the Safavids. We visit Hasht Behesht*/ Chehelsotoun palace* and then Si-o-Se-pol and Khajoo historical bridges on the Zayanderoud.
Isfahan is said to have the most beautiful bridges. Some nights people come under Khajoo and 33 pol Bridges and sing there.
O/N Isfahan
Half of the World (Isfahan) Full day city tour of Isfahan to visit the magnificent Jameh Mosque* with its famous Uljaitu Mihrab of the Il-Khanid Period and with UNESCO World Heritage status. Continue on to the Naqshe Jahan historical square*, yet another UNESCO World Heritage Site. The gigantic open plaza is framed by a wall of arches and surrounded by two of the Islamic world's most impressive mosques, the Sheikh Lotfollah mosque* and the Masjid-e Shah*. Both houses of worship contain magnificent architecture and tile-work. Then we visit the magnificent Aliqapoo Palace*.
O/N Isfahan
In the early morning, leave Isfahan to visit Yazd. En-route, we stop in Naein and visit the Jame Mosque of Naein and the Historical Bazaar of Naein. Then in Meybod, we visit Narin Qale (a historical fort) and Kabootar Dovecote. Then we arrive at The old city of Yazd*, which is built almost entirely of adobe and is an architectural wonder. To deal with the extremely hot summers, many old buildings have magnificent wind towers, with large underground areas to circulate cooling air. Yazd has been a Zoroastrian center since Sassanian times.
O/N Yazd
Today we stroll through the historical city of Yazd* and visit the beautiful and magnificent Jame Mosque of Yazd. Then we visit the temple and Tower of silence's grounds, and then a Tower of silence, or Dakhma, where the bodies of the deceased were placed, to avoid contaminating the earth as a Zoroastrian funerary tradition. Zoroastrians still make up a significant minority of the population, and the Atashkadeh (Fire Temple) in Yazd is the most important Fire temple of Zoroastrians in Iran. Then we visit the magnificent Dowlat Abad Persian Garden*. During the day, we will visit a Zurkhaneh in Yazd and experience the special ceremony, which is a sport!
O/N Yazd
Today we leave Yazd to visit the Historical City of Abarkooh. In this city, you'll be shaded by the ancient 4000 years old cypress tree and visit Abarkooh Ice House. Then in Pasargadae*, we see the impressive, elevated Tomb of Cyrus and to walk through the different sections of the ancient city: the Residential Palace, the Audience Hall, and the Gatehouse.
O/N Pasargadae – Ecolodge
An early start takes us to Persepolis* (Takht-é Jamshid), the heart of the Persian Empire, and a UNESCO World Heritage Site. Here, walk through a complex of palaces and temples that is said to be one of the architectural wonders of the world. Then we go to Naghsh-e Rostam, an ancient necropolis. Eventually, we go toward Shiraz, the City of Roses, and Nightingale. In Shiraz, we visit Eram Persian garden* in Shiraz, with its beautiful cypress-lined avenues leading to an elegant summer palace; and finish the day by visiting Hafezieh (Tomb of Hafez; the Iranian famous poet).
O/N Shiraz
Today it's all about exploring Shiraz. First, we visit Nasir-al Mulk Mosque (aka Pink Mosque) and then you'll have time to explore and shop in the bustling Vakil Bazaar, home to hundreds of stores, beautiful courtyards, and even an ancient caravanserai. After that, we visit the magnificent Narenjestan Historical Complex. Then in the evening visit Jame Atigh Mosque and Shahcheraq holy shrine.
O/N Shiraz
Today we leave Shiraz to visit the magnificent Meymand cave village landscape*. This village, which has been inscribed in the list of world heritage, is one of the most exceptional living complexes that has been formed according to the needs of human beings.
Meymand is in the central district of Shahr-e Babak county in Kerman Province. This village is one of the few ones which its rocky architecture is widely used in the whole structure of the village and one of the main differences of Meymand from other similar cases is that this village is still being used and people are living in those rocky and handmade houses.
O/N Meymand – Ecolodge
After living like cavemen, we leave Meymand to go to Kerman. In Kerman we visit The Ganjali Khan Complex which is a Safavid-era building complex, located in the old center of the city. The complex is composed of a school, a square, a caravanserai, a bathhouse, an Ab Anbar, a mint and a mosque. And then we visit the Old Bazaar of Ganjali Khan Complex.
O/N Kerman
Today We will continue exploring Kerman. We visit Mahan Shazdeh Persian Garden* and not very far from this amazing Persian garden is Shah Nematollah Vali Holy Tomb. Then we will cross egg-shaped hills created in salt lands towards the ever-changing landscape of sand dunes in Lut Desert* (a UNSECO world heritage site). These sand dunes look like stars that are shining on the plains. West of the star dunes, there is one of the most exciting geomorphological structures called Kalut.
They are unique structures in the desert. From a distance, they look like the ruins of an enormous legendary city with grand palaces and buildings both short and high.
O/N Kerman
In the morning, we take an early flight to Tehran. In Tehran we explore the modern side of Tehran. We visit The Sa'd Abad Complex and Niavaran Palace which are built by Qajar and Pahlavi monarchs. Today, the official residence of the President of Iran is located adjacent to the complex. Then in the afternoon, we visit Nature bridge which is located in Ab-o Atash park in Tehran. It has won an international prize for the architect design. The reason that is named nature bridge is that it connects 3 parks. It is one of the most popular parks in Tehran.
O/N Tehran
Your tour guide will transfer you from Hotel to Imam Khomeini Airport (IKA)
Included
13 Nights Hotel or Traditional House Accommodation (B&B)
A.C Minibus / Van / Private car
Professional Licensed Guide and Drivers
A.C Minibus / Van / Private car (depending on the number of travelers)
Good To Know
As a company, we are always honored to protect the benefits of our business partners and guests, and to always provide the best price, the best package and convenience in cancellation conditions for them.
Below cancellation policy is only for land services and we will follow the cancellation policy of airline companies for domestic flights.
If the booking is canceled 8 weeks to the departure you can get full refund.
If the booking is canceled 7 weeks to the departure, we will refund 100 EUR only.
If the booking is canceled 3 weeks prior to the departure, you will not be refunded. Under any circumstances, there will be no refund for the promoted tours. The balance will be identified as "Future Tour Credits" to use in the future. Please contact [email protected] or your tour operator to change tour dates and other details.
Under any circumstances, there will be no refund for the promoted tours. The balance will be identified as "Future Tour Credits" to use in the future. Please contact [email protected] or your tour operator to change tour dates and other details.
No refunds will be provided for tours sold during Black Friday under any circumstances to travelers or operators.
Black Friday tours can only be purchased during the campaign, and the prices are exclusively available during Black Friday 2023/2024.
Every traveler and operator who participates in Black Friday tours are required to review the inclusions and exclusions of the tour before making a purchase. TSG does not accept any responsibility in this regard.
No refunds will be provided for tours sold during Black Friday under any circumstances to travelers or operators.
Refunds are not available for balloon tours, even in the event of weather-related cancellations.
Tour dates and departure dates during the Black Friday deals are non-negotiable, as accommodation and transportation arrangements have already been made.
Please note that all entrance fees, whether for daily or multi-day tours to any destination, are not covered by the Black Friday prices.
All travelers and operators who purchased tours during the Black Friday campaign are presumed to have read and accepted the terms and conditions of the Black Friday campaign.
TSG reserves the right to change the terms and conditions.
---
Get more information
Kindly feel free to ask the tour provider for details on pricing, quotas, and additional information.