3 Days Safari Lake Manyara, Ngorongoro Crater and Tarangire National Park
From Lake Manyara National Park to Tarangire National Park, 3 days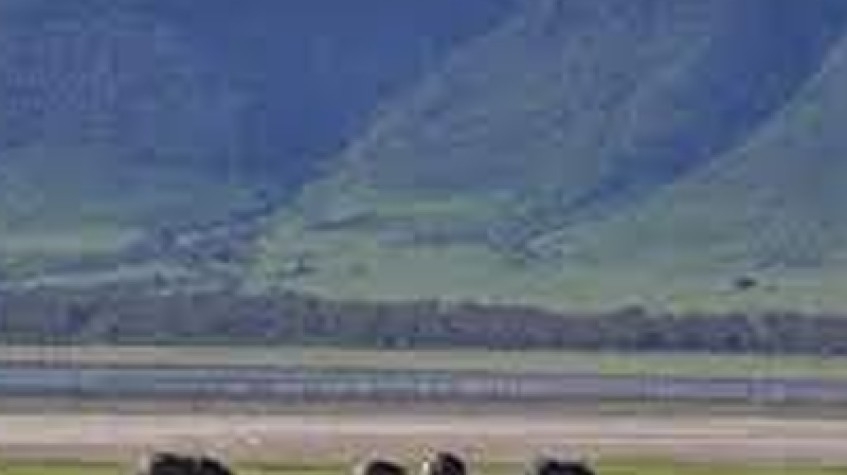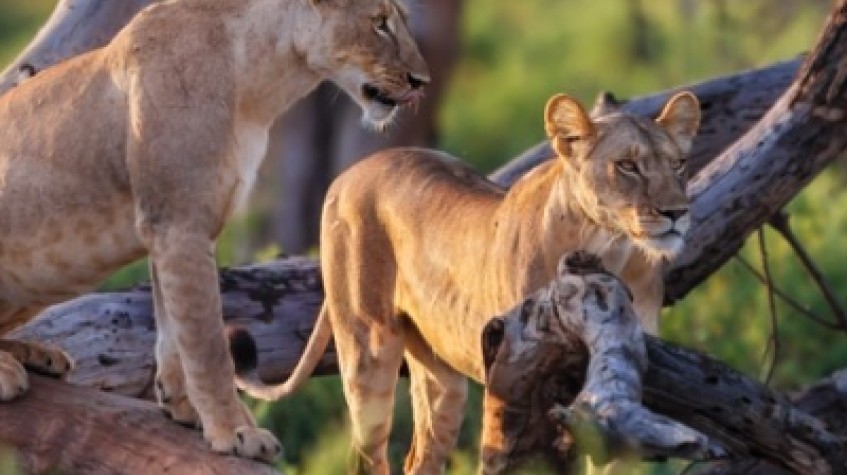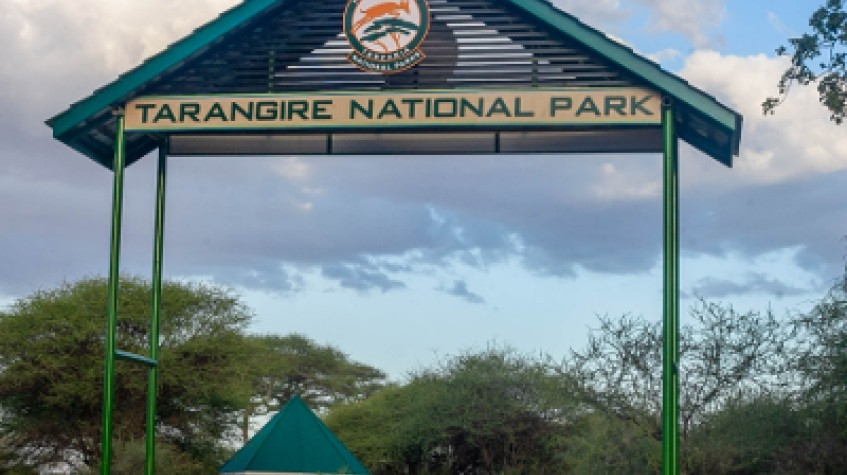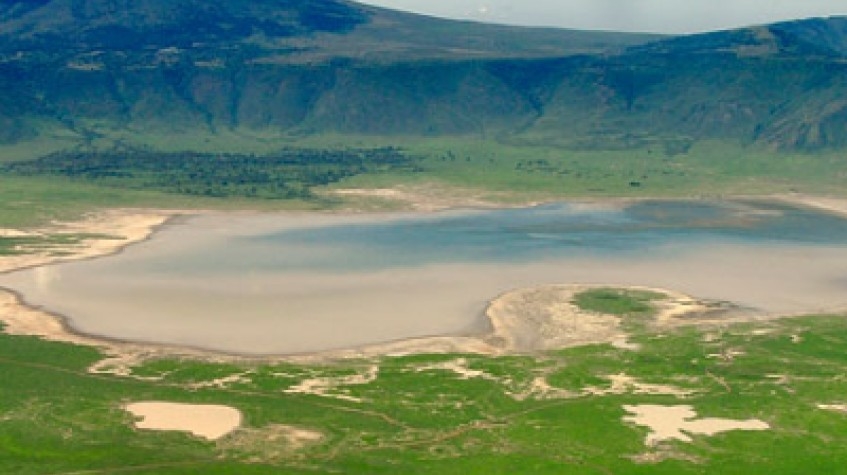 Tour Overview
Group Size:
1 - 21
Suitable Ages:
5 - 80
Tour Provider:
Kilisa Tours & Safaris
We can't overemphasize how incredible is the experience of sleeping in a normal camping tent, over the savanna, under the starry sky and hearing wild animals during the night. Of course, it's also a great opportunity to do a life-changing safari while keeping a low budget.
Adventure is the name associated with this style of doing Safaris. Coming close to nature is the sense so achieved, it is fascinating, it is awe-inspiring, and it is moving, "Welcome to Tanzania".
Overview
This 3-day safari will take you to the most beautiful areas that
Tanzania has to offer in terms of its rich and varied wildlife.
Lake Manyara is a beautiful national park that is most famous for its enchanting lake that hosts millions of pink flamingos.
Ngorongoro Conservation Crater is the world's largest intact crater and is brimming with animals such as rhinos, elephants, cheetahs, leopards, lions and hyenas.
Tarangire National Park is a beautiful park that is considered to be one of the least-visited parks in the country, making it even more special. The park is full of baobab and acacia trees and it also hosts a large variety of game such as zebras, elephants, giraffes and waterbuck.
Highlights
3 days of game drive, Chance to spot the Big Five, Explore Lake Manyara, Ngoro Ngoro crater and Tarangire National Park
Itinerary
You will be picked up from Arusha get transferred to the Lake Manyara National Park where by you will head into the Park for an afternoon game drive. This national park is one of Tanzania's most dramatically located wildlife areas, consisting of a massive but shallow soda lake (covering two-thirds of the park), located at the foot of the Great Rift Valley's western escarpment.
The park's varied habitat attracts a wide variety of animals, including one of Africa's largest concentrations of elephants, Lake Manyara's unique tree-climbing lions, as well as large flocks of flamingos attracted by the algae in the lake.
Game viewing time: 6-7 hours
Overnight at: Mto wa Mbu – Fanaka Campsite
After breakfast we descend 600m into this magnificent crater for a morning, half-day game drive. The Ngorongoro Crater is one of the most densely crowded African wildlife areas in the world and is home to an estimated 30,000 animals including some of Tanzania's last remaining black rhino. Supported by a year round water supply and fodder, the Ngorongoro Crater supports a vast variety of animals, which include herds of wildebeest, zebra, buffalo, eland, warthog, hippo, and giant African elephants. Another big draw card to this picturesque national park is its dense population of predators, which include lions, hyenas, jackals, cheetahs and the ever-elusive leopard, which sometimes requires a trained eye to spot. We will enjoy a picnic lunch in the crater,
Game viewing time: 6-7 hours
Overnight at: Ngoro Ngoro – Simba Campsite
Meals: Lunch &Dinner
After breakfast do we head into the Tarangire National Park for a morning game drive? The park runs along the line of the Tarangire River and is mainly made up of low-lying hills on the Great Rift Valley floor. Its natural vegetation mainly consists of Acacia woodland and giant African Baobab trees, with huge swamp areas in the south. Both the river and the swamps act like a magnet for wild animals, during Tanzania's dry season. The Tarangire National Park is reputed to contain some of the largest elephant herds in Africa. This African national park is also home to three rare species of animals – the Greater Kudu, the Fringed-eared Oryx, as well as a few Ashy Starlings You will enjoy a picnic lunch in the crater and continue the game drive after the break. Later in the afternoon, you will travel up to the steep walls of the crater to return to Arusha.
Game viewing time: 5 - 6 hours
Meals: Breakfast & Lunch
Later on, will follow the transfer back to Arusha town, or directly to the airport
Overnight at: Planet Lodge
Included
2 Nights of accommodation in Hotel Bed& Breakfast (before and after safari)
A professional driver / guide
Breakfasts, lunches, and dinners per day during the safari
Airport Private Pickup and Drop-off Transportation
Transportation in 4x4 Land cruiser with fridge and Inverter for charging mobile
Daily game drive
Park fees & Crater fees
Drinks (Mineral water – 3 litre of water per day)
Camping gears like two people per tent
Mattress, table, Chair, Pillow
On safari – Vehicles equipped with ice chest with mineral water, wildlife guidebook.
Government taxes, VAT and service charges relating to accommodation and included meals
Excluded
Optional activities
Personal Expenses (e.g. Laundry, Telephone, beverages, etc.)
Camping safari Sleeping bag for rent $20
Visa fees
Tips to the guide/driver/cook and any items of personal nature
Good to Know
As a company, we are always honored to protect the benefits of our business partners and guests, and to always provide the best price, the best package and convenience in cancellation conditions for them.
Below cancellation policy is only for land services and we will follow the cancellation policy of airline companies for domestic flights.
If the booking is canceled 8 weeks to the departure you can get full refund.
If the booking is canceled 7 weeks to the departure, we will refund 100 EUR only.
If the booking is canceled 3 weeks prior to the departure, you will not be refunded. Under any circumstances, there will be no refund for the promoted tours. The balance will be identified as "Future Tour Credits" to use in the future. Please contact [email protected] or your tour operator to change tour dates and other details.
Under any circumstances, there will be no refund for the promoted tours. The balance will be identified as "Future Tour Credits" to use in the future. Please contact [email protected] or your tour operator to change tour dates and other details.
No refunds will be provided for tours sold during Black Friday under any circumstances to travelers or operators.
Need help? Get more information
Kindly feel free to ask the tour provider for details on pricing, quotas, and additional information.