9 Day South Vietnam Family Adventure Tour
In Ho Chi Minh City, 9 days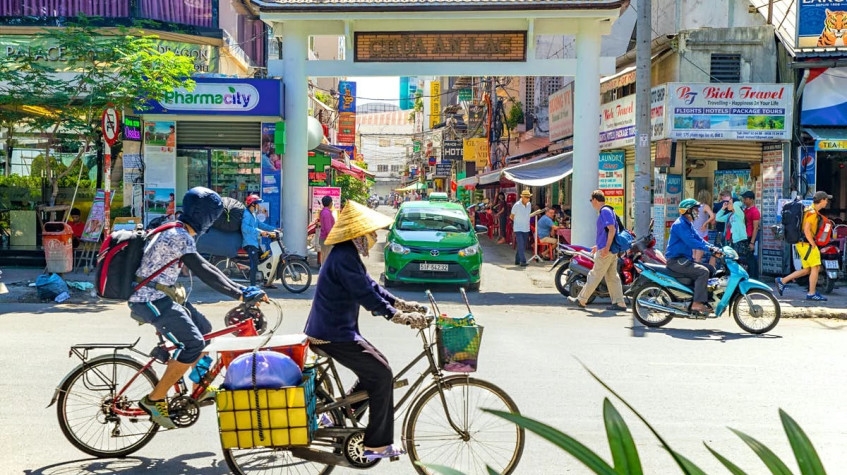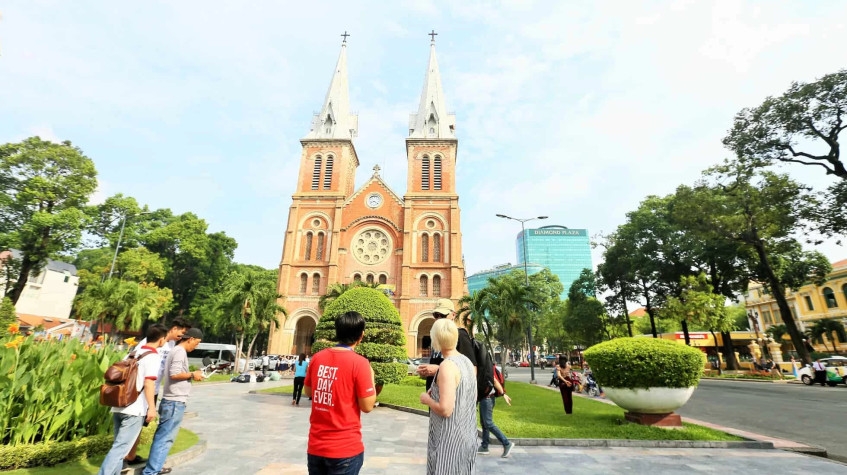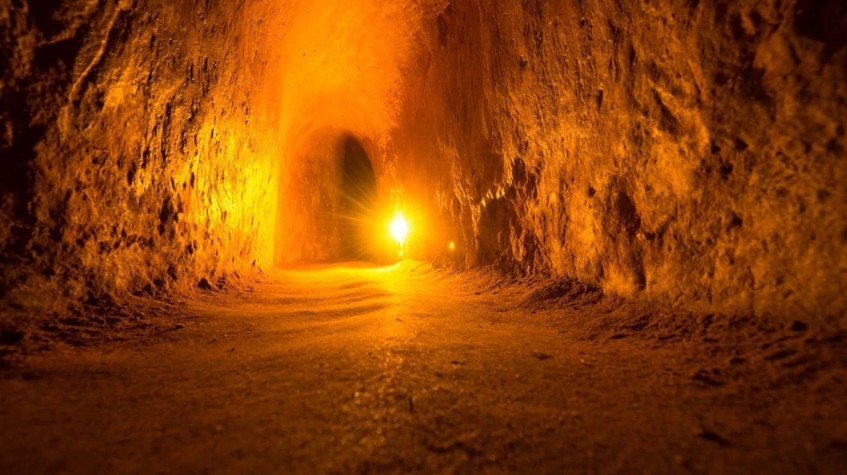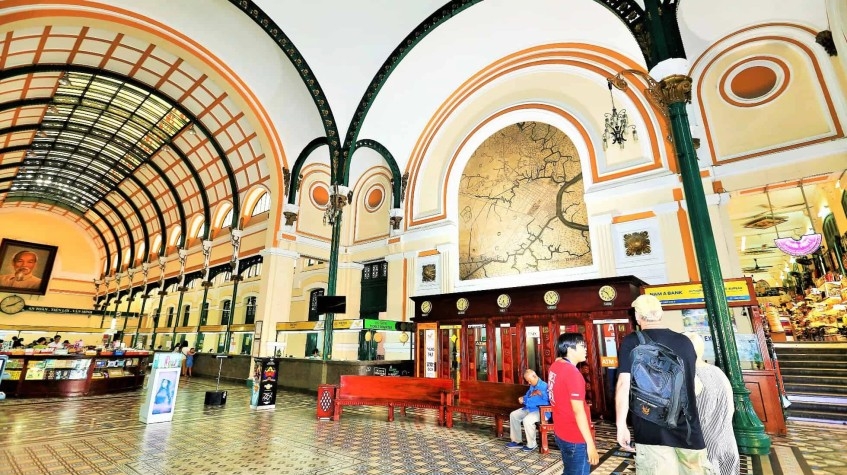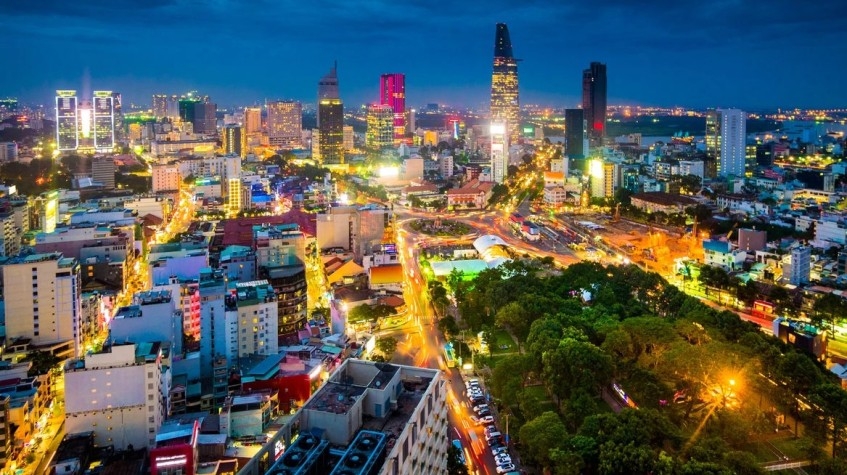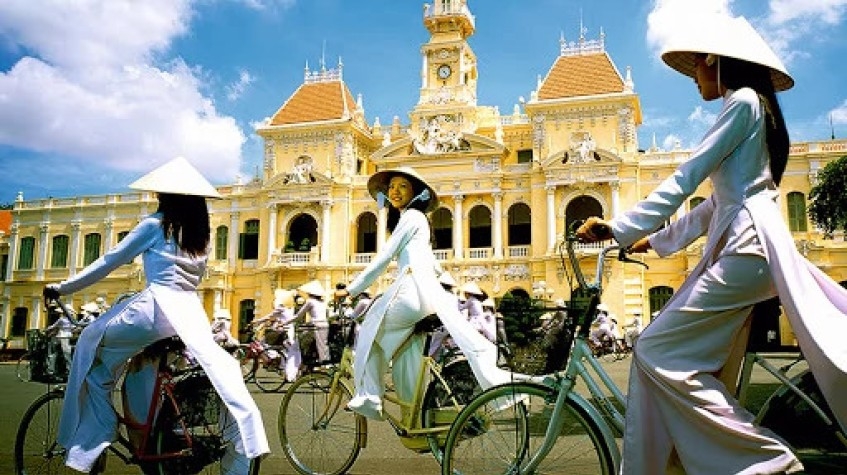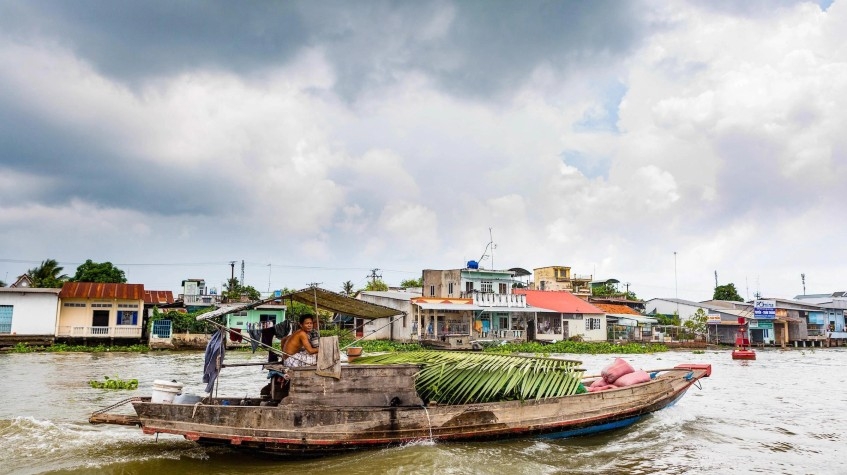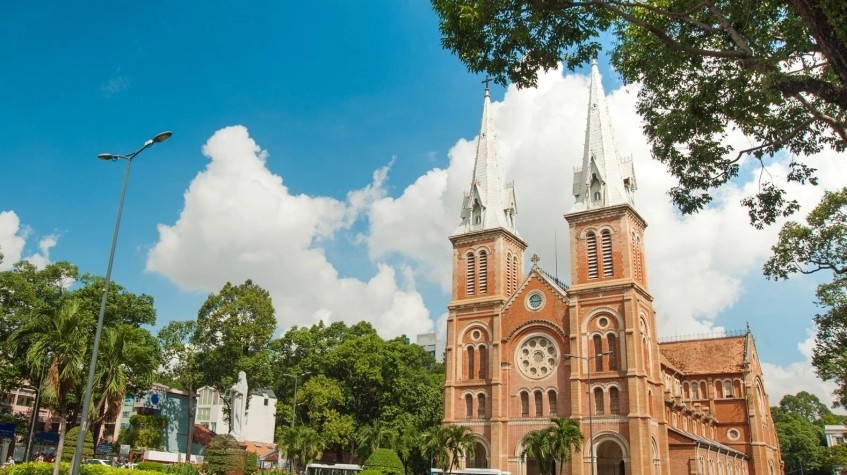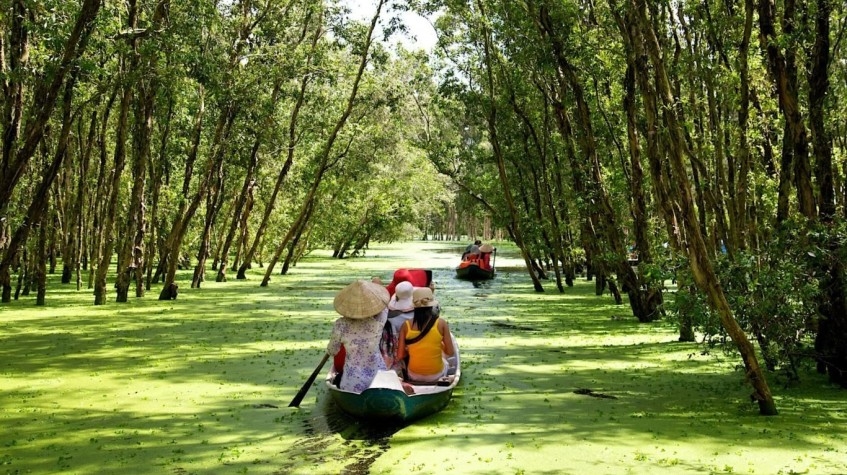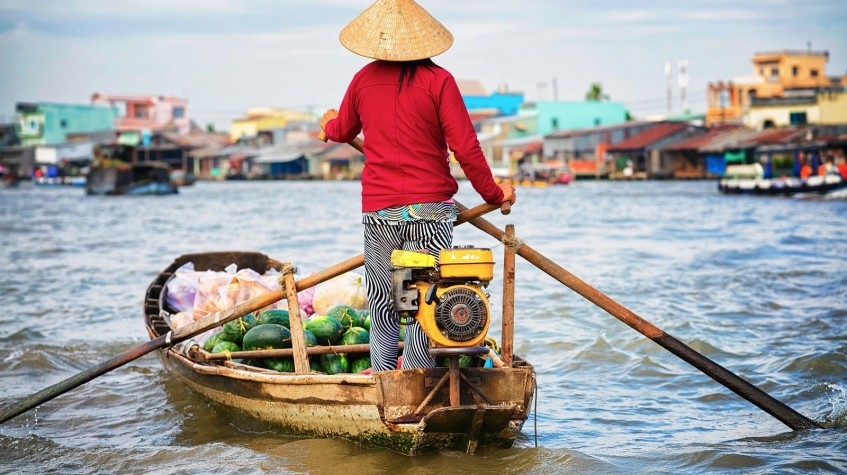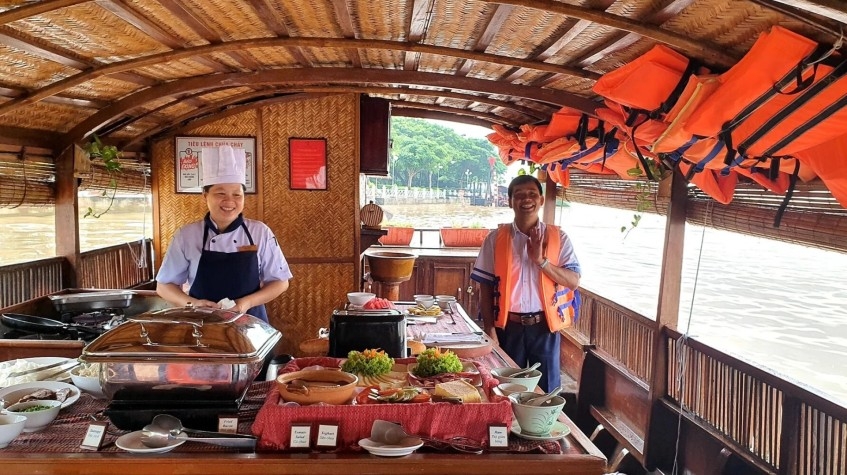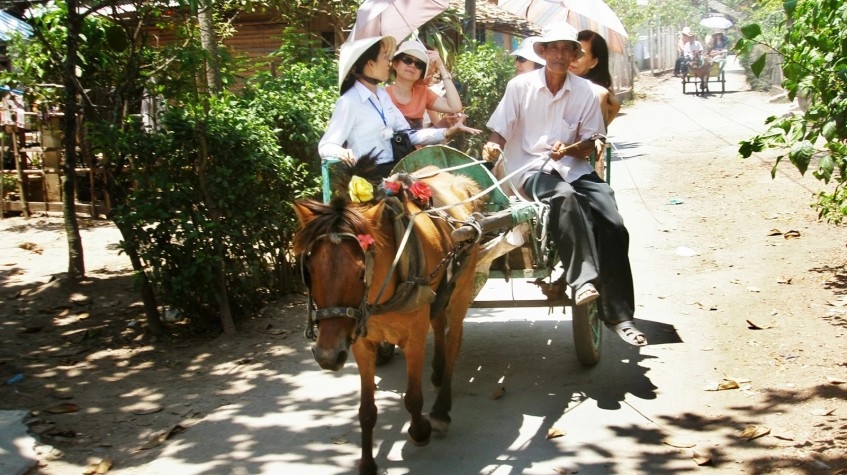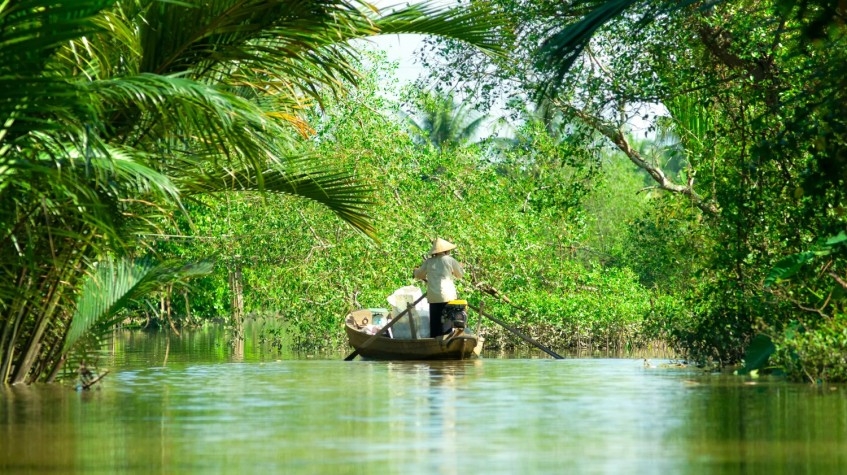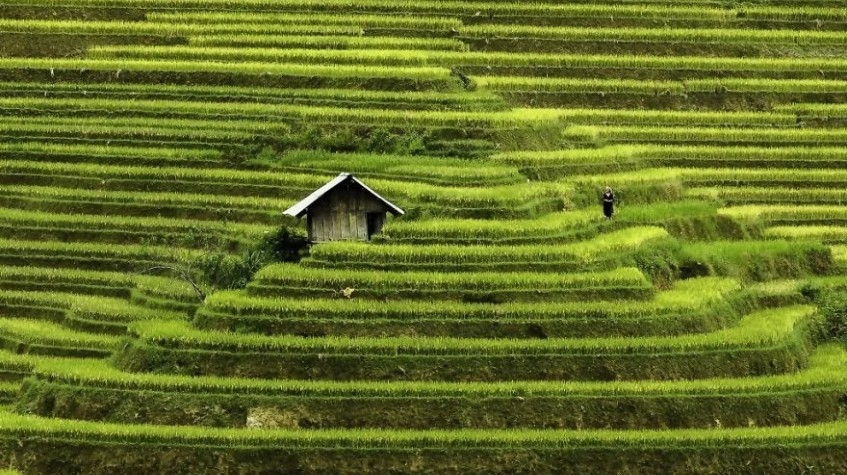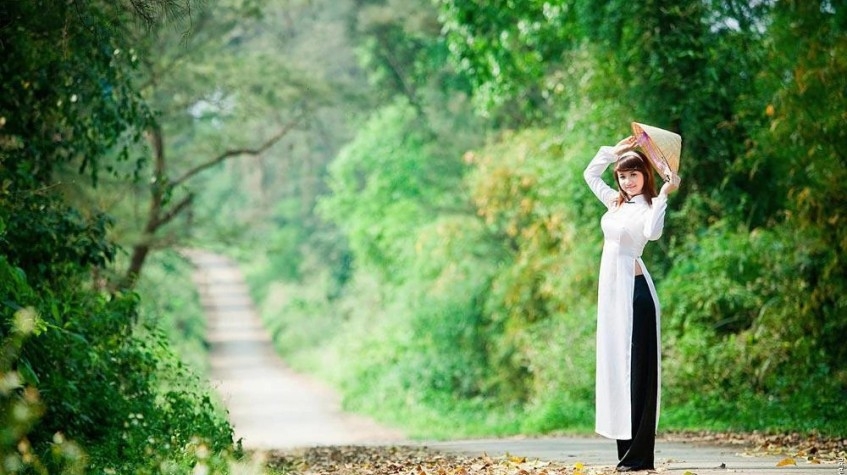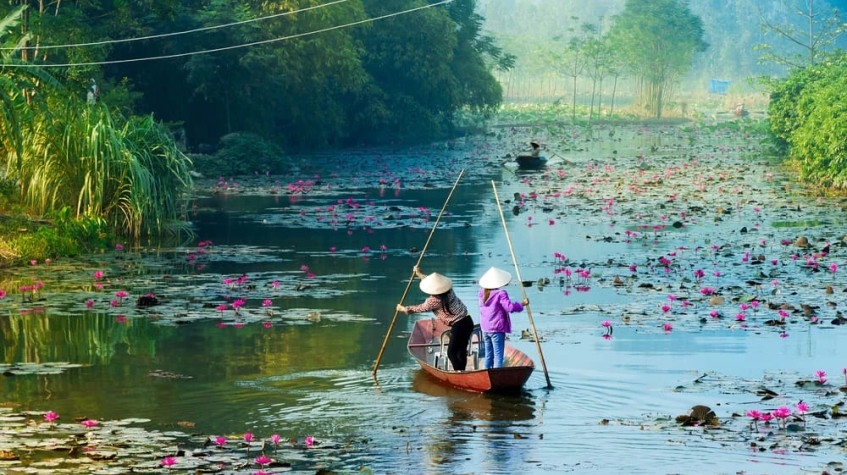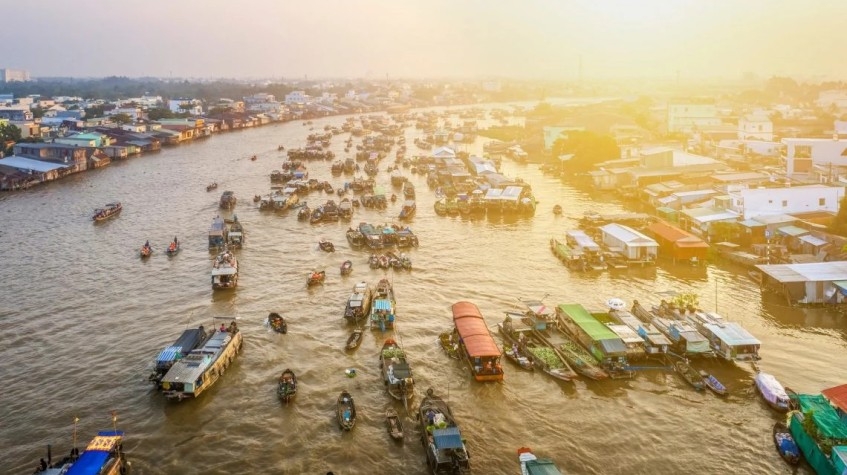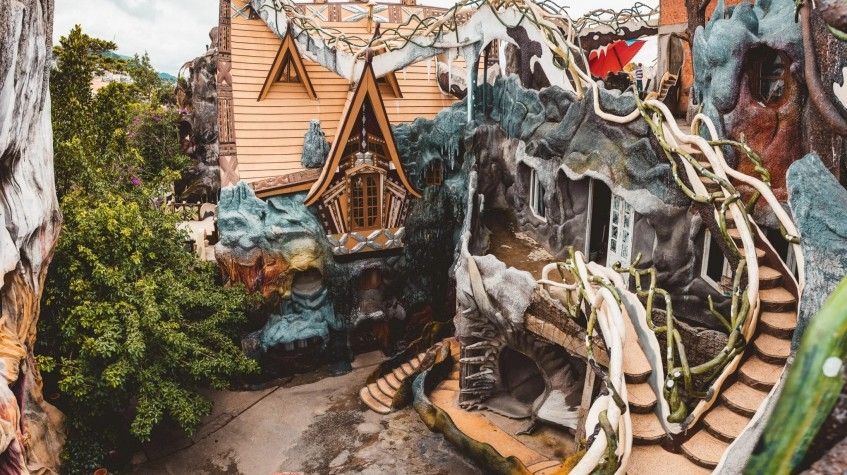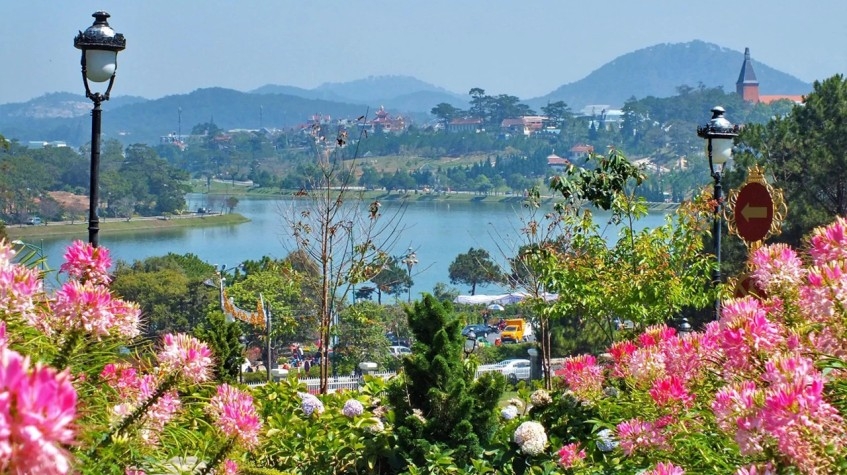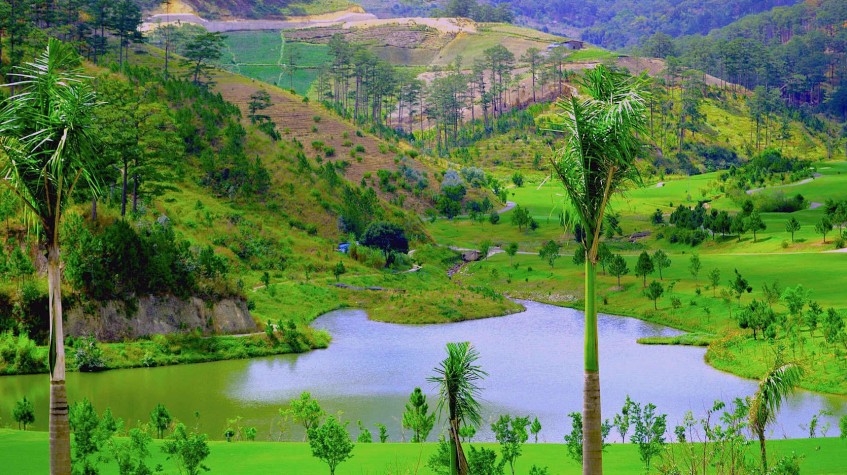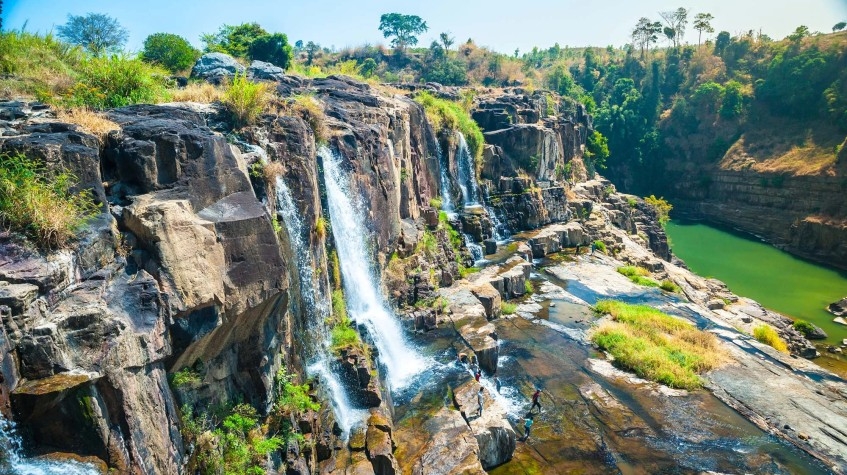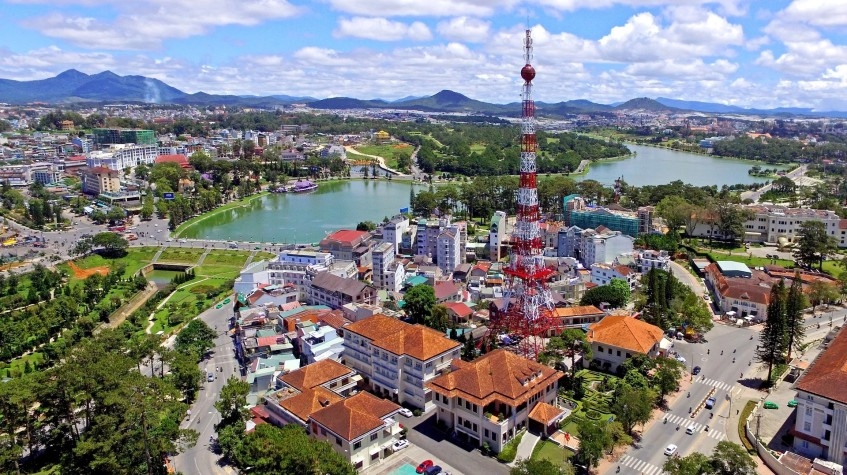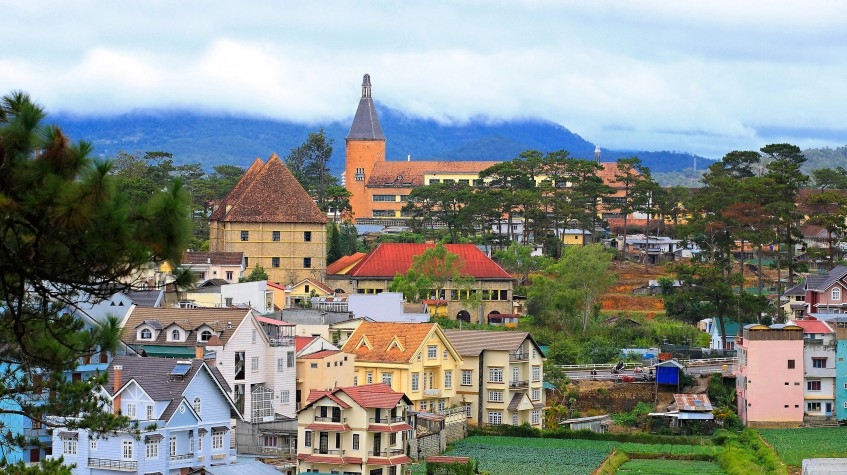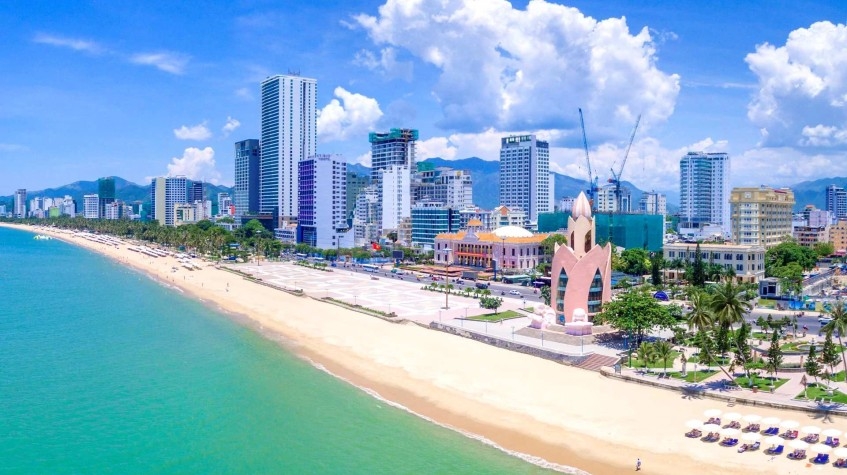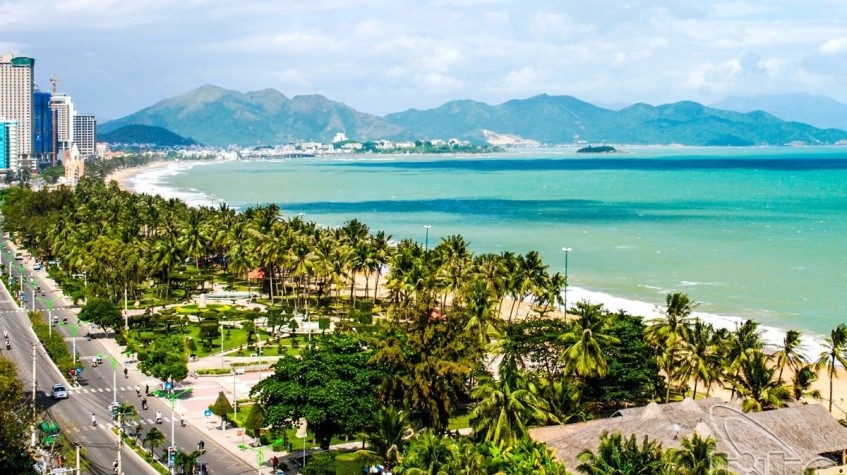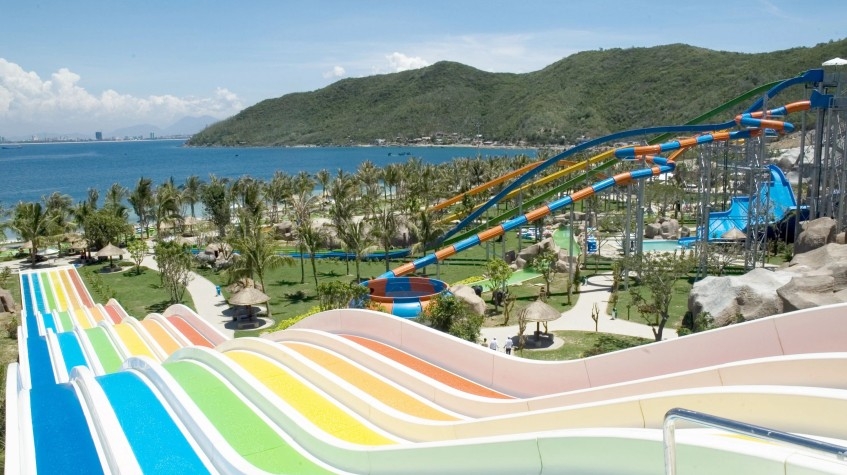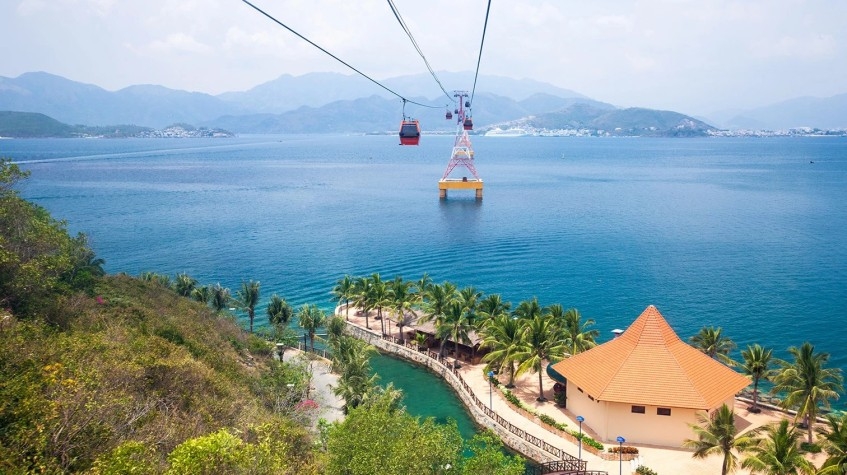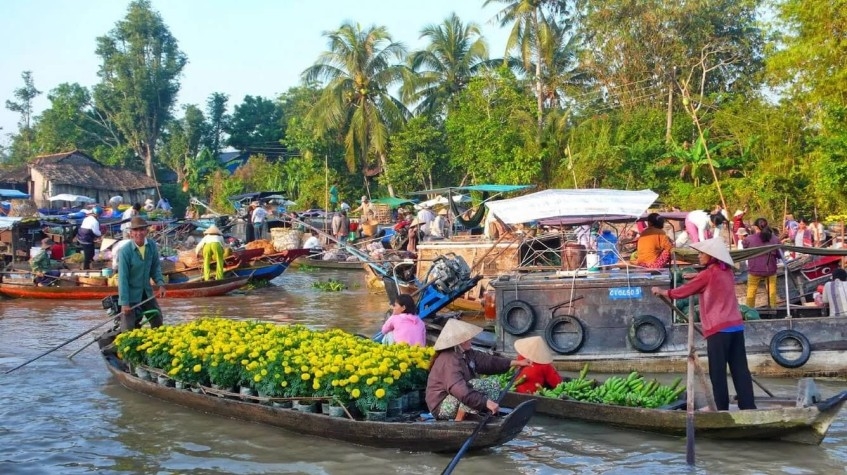 Tour Overview
Tour Language(s):
English
Group Size:
1 - 100
Suitable Ages:
0 - 99
Pickup Time:
15:47
Dropoff Time:
15:47
Tour Provider:
TravelShopVietnam
Vibrant cities, quaint villages and dramatic landscapes - this Vietnam family adventure has it all. Enjoy a mix of activities - from a cyclo tour of Saigon to a hill tribe hike in Dalat - to connect with local culture in a way that is enjoyable and educational for both kids and adults.
Highlights
• Discover Vietnam's rich culture - Join in a traditional dance performance, encounter hill tribes and dine at street stalls to experience the local culture. • Explore the great outdoors - Take an overnight cruise through the waterways of the Mekong Delta and hike in Dalat's highlands, appreciating Vietnam's beautiful landscapes. • Enjoy a hassle-free family holiday - Using kid-friendly hotels and enthusiastic guides with limited travel distances ensures plenty of quality time with family and without stress.
Itinerary
Upon arrival to Ho Chi Minh City, your guide and driver will greet you at the airport and provide transport to the hotel for check in. After checking in, enjoy the remainder of the day at leisure to relax at the hotel or explore the city independently. Overnight in Saigon.
Ho Chi Minh City is a destination rich in activities that will keep all members of the family entertained. Begin the 9-day tour with a 1.5 hour drive to Cu Chi for exploration of its infamous tunnels (as an optional extra the return journey can be taken by speedboat along the Saigon River). The famous Cu Chi Tunnels consist of an incredible underground network constructed by Vietnamese resistance fighters (Viet Cong) during both the French and American wars. Visitors can crawl through the tunnels, learning about how the soldiers and their families lived during wartime periods. Return to Ho Chi Minh City in the afternoon for a special tour of Cholon, the city's Chinatown district. Travel by xe lam, local trucks with long benches in the back perfect for zipping around the city. During the tour, discover the markets and shops of the area, and also the Cantonese Thien Hau Pagoda. Here children can light some incense coils that can burn up to 10 days and make a wish at the same time. At the end of the day, watch a traditional music show in a private home… participation is always welcomed! Return to the hotel late this afternoon for a chance to relax. This evening have dinner at a popular BBQ restaurant for a 'grill your own meal'. The whole family will join in, preparing their own food in the lively atmosphere. Overnight in Ho Chi Minh City.
This morning, leave bustling Ho Chi Minh for the 2.5-hour drive to the delta town of Cai Be. The brilliant colors and bustling markets of the Mekong Delta will delight kids as well as adults. Arrive in Cai Be at noon, then board the boat. The excursion starts from Cai Be town pier at 10:00. Upon embarkation on your sampan-hotel, you will be welcomed with fresh cotton towels. After your installation, the cruise will begin with the visit of Cai Be colorful floating market cruising among local barges full of fruits and vegetables. Visits will be made at an ancient mandarin house dating from 1890 where you will we welcomed by the owner. Further, another stop at some local home factories will allow you to observe how rice paste, coconut candies and other specialties are traditionally made. We will proceed to Phu An hamlet, an untouched beautiful area reflecting some of the best sights the Mekong Delta can offer. A delicious lunch will await you at "Le Longanier", a superb Indochinese villa located by the river, in a lush tropical garden surrounded by fruit plantations. After lunch, your sampan will proceed to Sa Dec cruising the Tien Giang river, one of the two large arms of the Mekong. These evergreen islands among the Mekong River bring about large networks of meandering rivers, criss-crossed with countless arroyos, and remaining unknown to many people. We will then cruise on a small beautiful canal through water jacinth plantations… You will take a small rowing boat for a cruise along a narrow canal passing by a local tiny village and fruit plantations. Further on the banks, some dark smokes in the sky will lead us to one of the largest artisanal bricks and tiles factory where you will have an interesting visit. Sa Dec town will appear like a little "Venice" with numerous narrow canals. You will disembark for a guided visit of this charming and peaceful town, walking along its narrow streets where beautiful French old houses, Chinese temples and Vietnamese. Dinh are dating from the last century. You will visit the Trung Vuong primary school where famous novelist Marguerite Duras spent her childhood (turned into the movie "The Lover"), then you will have your last visit of the day at the beautiful ancient house of Ong Huynh Thuy Le who was the former "lover" of M. Duras. A delicious dinner will be catered for you on board.
The breakfast will be served on board at 07.30. You will then go on land for the visit of Sa Dec local market, one of the most exotic and authentic in Vietnam. Back on board your sampan, cruising down to Can Tho along a beautiful narrow canal, passing under several wooden "monkey bridges" and by tiny typical villages. Your lunch will be served on board. Some stops on the banks will be arranged for you to establish contacts with the local population or discover some interesting villages on the way. A visit will be done at a Cao Dai Temple, overlooking the river. A bicycle ride will also be organized in the country side. Before sunset, we will have our last stop on the banks arranged at a splendid ancient house or "Nha Co" dating from the early 19th century. After being greeted by the owners, we will cater a candlelight dinner for you, an unforgettable experience in a unique atmosphere. After dinner, we will proceed the cruise for approximately one hour until Can Tho. We will moor for the night in a quiet place. Your bed will be ready for your second night on the Mekong River.
At around 06:00, your sampan will slowly start cruising. Your breakfast will be served on board at 07:00 while approaching Cai Rang Floating Market actually stills the largest in the whole Mekong delta. We will pass by countless sampan boats carrying sand, rice, fruits and vegetables, fish, flowers… showing an intense activity on the river. Your cruise journey will end at around 10:00 at Ninh Kieu pier after a visit at Can Tho local market. After that resume the drive back to Ho Chi Minh City (the journey takes about 4-hours) and check in your hotel. The remainder of the day is free at leisure. Overnight in Ho Chi Minh City.
Dalat was a popular hill station retreat during French Colonial times and since then has been a popular destination for domestic tourists. Dalat is known as the 'City of Eternal Spring' for its cool climate and rich variety of agricultural produce (including coffee, vegetables and flowers.) The surrounding region is flush with mountains, waterfalls and pine forests. Begin the morning with an early flight from Ho Chi Minh City to Dalat. Upon arrival, our guide and driver will provide transport to the hotel for a check in and a short rest. Today you will enjoy discovering the fresh air and countryside of Dalat on foot. Start hiking along locally cut trails meandering along pine trees. The trail ultimately leads to the stunning Tiger Waterfall. Continue on to the Phoenix Waterfall flowing slowly through colossal old trees. The river that feeds the falls is the main source for water supplying the coffee and vegetable farms of the area. After crossing the hill, stop to visit Lieng Tro, a local minority village, for a first hand-look at their daily activities. Enjoy a picnic lunch on the top of the hill with fantastic views of the river rushing along the beautiful valley. After lunch, follow trails down the hill and enjoy the adventurous feeling of crossing hanging bridges. Kindly note that the trekking route and distance may be adjusted depending on weather conditions as well as the age of the children and fitness and energy levels. Return to the hotel. Dinner and the remainder of this evening are at leisure. Overnight in Dalat
This morning enjoy a cycling excursion to discover more of the scenic Dalat countryside. After breakfast, our private vehicle and guide will provide pick up around 09:00 for the transfer to the biking starting point. Begin cycling for a stretch of approximately 7 km with fantastic views of Xuan Huong Lake and Victory Lake. Continue to cycle through the hilly pine forest to the top of the mountain to catch the endless green forest near the Valley of Love. Enjoy a picnic lunch here with breads, typical fresh fruits and vegetables of Dalat. Kindly note that the cycling distance and route can be adjusted depending on weather conditions as well as the age of the children and fitness and energy levels. After lunch, bike back to the starting point and then transfer approximately 3 hours by road to Nha Trang city, located on the coast. The remainder of today and this evening are at leisure. Overnight in Nha Trang.
Enjoy the morning at leisure and in the afternoon (around 16:00) embark on a 'streets and eats' tour of Nha Trang via cyclo. Our guide and local cyclo drivers will provide pick up at the hotel and will follow up with a unique photo opportunity at the beach square. Now that the hottest portion of the day has passed, enjoy the refreshing cyclo ride through the city. Stops will be made at the outside of the Nha Trang cathedral and the Ponagar temple as well as at the main harbour. As the sun sets, walk across the bridge over the Cai River with the colourful fishing boats below. As we explore by cyclo, different stops will be made to sample some of the renowned Nha Trang street food and local specialties, including 'banh can' (a grilled round rice cake), nem nuong (Nha Trang style Fresh Spring Rolls), grilled sea shells, and a long time popular local BBQ eatery. We finish by enjoying a Vietnamese coffee or fruit dessert sitting on the sidewalk with the locals, while watching the world and time passing by. Return to the hotel by cyclo and the remainder of the evening is at leisure. Overnight in Nha Trang.
This morning our guide and driver will provide transport to Nha Trang's airport for the flight south to Ho Chi Minh City. From Ho Chi Minh's Tan Son Nhat, catch the international flights or a domestic extension. Thank you for your choosing Travelshop Vietnam and wish to see you again in our next tours.
Included
SAIGON : EdenStar Saigon Hotel & Spa or northern hotel saigon
MEKONG : BASAC CRUISE
DALAT : Du parc hotel dalat or Premium Ngoc lan hotel
NHATRANG : An vista hotel or novotel hotel
• Accommodation in a shared twin or shared double room
PS: If This hotel list not available at the time of your booking then we will arrange smilar other hotel for your group. If you prefer a Different category hotel, there might be an additional cost
• English or French-speaking local guide (for other languages supplements apply)
• 8 open buffet breakfasts
• 5 lunches
• 3 dinners
• All airport transfer services mentioned inside the itinerary
• Transportation in a fully air-conditioned, non-smoking coach
• Tours and transfers as mentioned by private air conditioned vehicle
• Entrance fees for mentioned visits • Boat trips as mentioned in the itinerary
Please check the information below before your departure
1- International & Domestic Flight Tickets
2- Covid-19 PCR Test
3- Tour Itinenary
4- Confirmed Documents are sent by us to include Hotel reservations etc.
5- Domestic Flight Tickets if any (Please check your title/name spelling printed correctly)
6- Passport Validation Terms
7- Visa if needed (check before your trip for the dates on your visa)
8- If visa needed, please ask us for invitation letter to ease the visa application process
9- Flight details for on time Airport transfer services
10- Observe the luggage limitation by Airlines for domestic flights if any
11- Obtain emergency contact details from our office
If you have any further information that is not listed above, please contact us by the details below:
Please email us at [email protected]
Excluded
● International or Domestic flights
• Visa to Vietnam • Other meals than mentioned
• Other services than mentioned
• International and domestic flights
• Laundry, telephone calls and expenditure of a personal nature
• Tips, travel insurance
Good To Know
As a company, we are always honored to protect the benefits of our business partners and guests, and to always provide the best price, the best package and convenience in cancellation conditions for them.
Below cancellation policy is only for land services and we will follow the cancellation policy of airline companies for domestic flights.
If the booking is canceled 8 weeks to the departure you can get full refund.
If the booking is canceled 7 weeks to the departure, we will refund 100 EUR only.
If the booking is canceled 3 weeks prior to the departure, you will not be refunded. Under any circumstances, there will be no refund for the promoted tours. The balance will be identified as "Future Tour Credits" to use in the future. Please contact [email protected] or your tour operator to change tour dates and other details.
Under any circumstances, there will be no refund for the promoted tours. The balance will be identified as "Future Tour Credits" to use in the future. Please contact [email protected] or your tour operator to change tour dates and other details.
No refunds will be provided for tours sold during Black Friday under any circumstances to travelers or operators.
Black Friday tours can only be purchased during the campaign, and the prices are exclusively available during Black Friday 2023/2024.
Every traveler and operator who participates in Black Friday tours are required to review the inclusions and exclusions of the tour before making a purchase. TSG does not accept any responsibility in this regard.
No refunds will be provided for tours sold during Black Friday under any circumstances to travelers or operators.
Refunds are not available for balloon tours, even in the event of weather-related cancellations.
Tour dates and departure dates during the Black Friday deals are non-negotiable, as accommodation and transportation arrangements have already been made.
Please note that all entrance fees, whether for daily or multi-day tours to any destination, are not covered by the Black Friday prices.
All travelers and operators who purchased tours during the Black Friday campaign are presumed to have read and accepted the terms and conditions of the Black Friday campaign.
TSG reserves the right to change the terms and conditions.
---
Get more information
Kindly feel free to ask the tour provider for details on pricing, quotas, and additional information.