An Amazing Annapurna Base Camp Trek
In Kathmandu, 10 days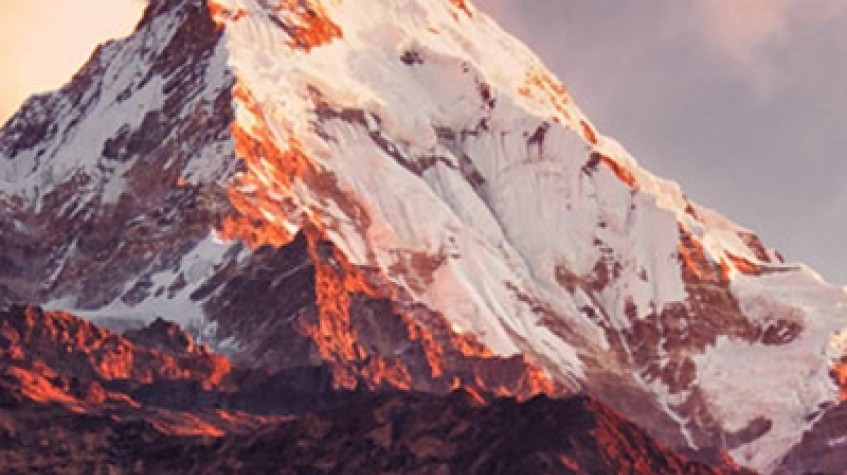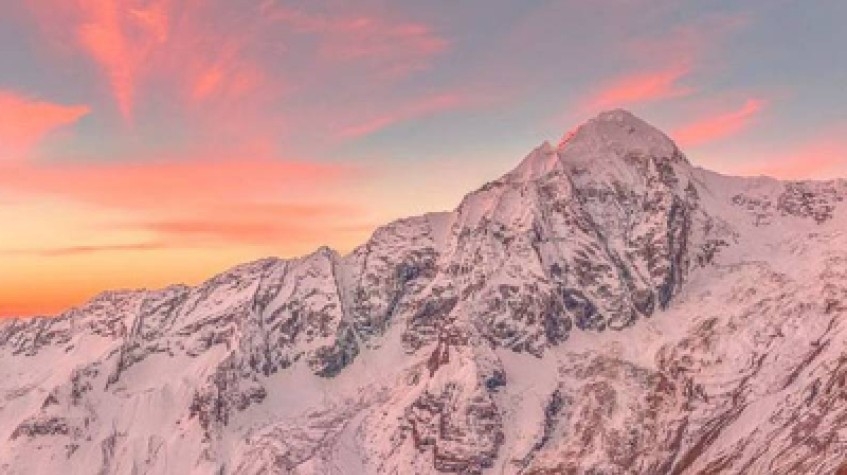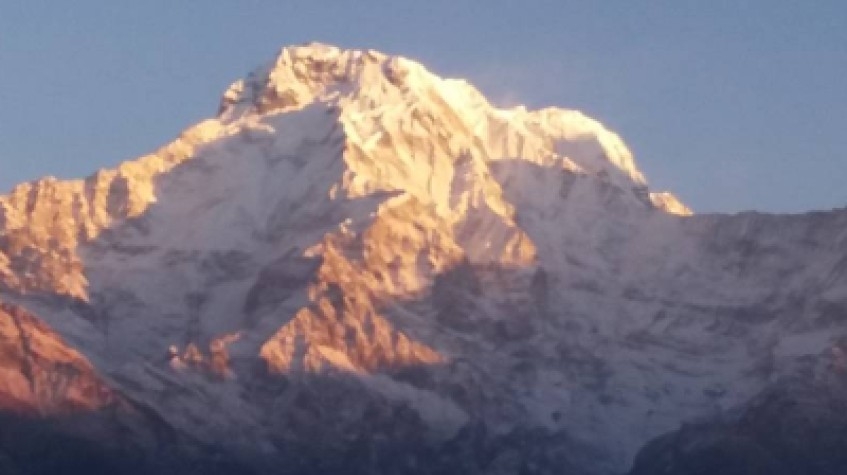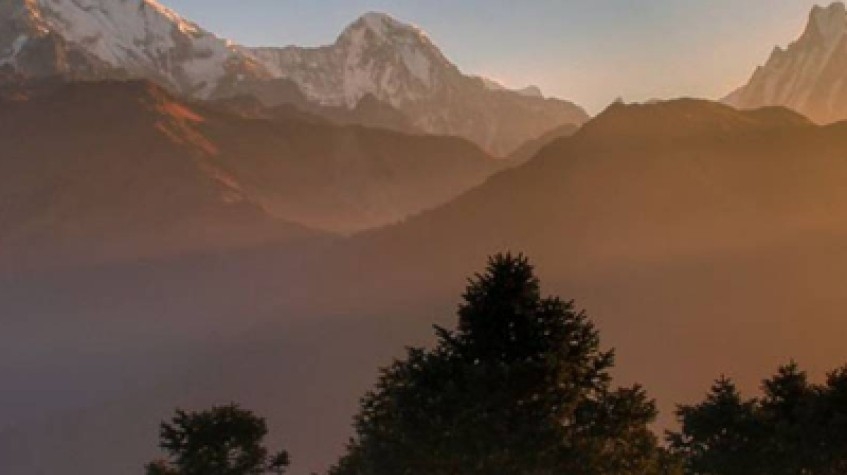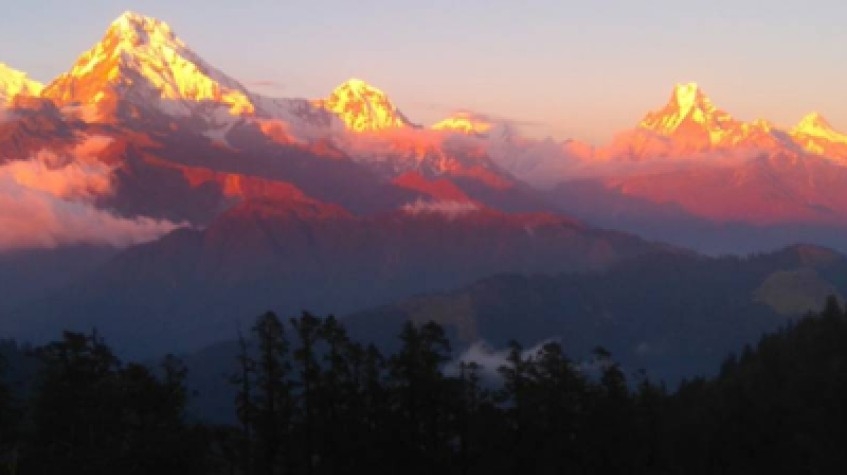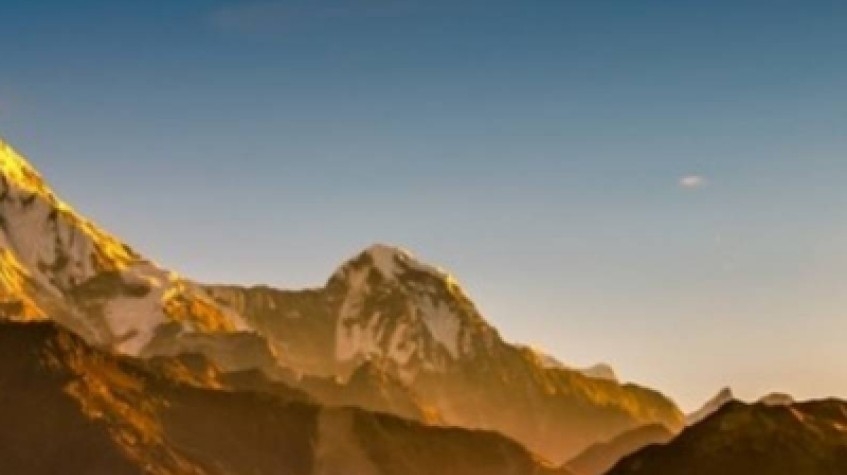 Tour Overview
Group Size:
1 - 10
Suitable Ages:
10 - 90
Tour Provider:
Sherpa Expedition Teams
This amazing Annapurna Base Camp (ABC) Trek is a 'breath of fresh air' in a region rich in natural beauty. Here is an opportunity to discover why the ABC is considered one of the greatest treks in the Himalayan region.
The Annapurna Base Camp (4130m) is also referred to as the Annapurna Sanctuary Trek. This trek promises unimaginable and extraordinary views of massive mountain ranges, which include Hiunchuli, Machapuchare (Fishtail) and Annapurna South peaks.
The ideal time of year to trek in this region is in spring when Rhododendron forests are in full bloom (red, pink & white), their blossoms contrasting with the more rocky mountain scenery. However, it is possible to do the Annapurna Base Camp trek all year round.
This is a sample of towering snow-capped peaks you will see along the trail: Mt. Dhaulagiri (8167m), Mt. Annapurna I (8091m) Mt. Manaslu (8163 m), Mt. Annapurna II (7937 m.), Mt. Annapurna III (7555m), Mt. Annapurna IV (7525m), Mt. Annapurna south (7219m), Mt. Nilgiri (7041m), Mt. Machapuchare (6998m), Mt. Hiunchuli (6441m), Mt. Lamjung Himal (6986m) and Tukuche Peak (6920m).
These are several of the mountains seen from ABC: Tharpu Chuli (5663m), Singu Chuli (6501m), Hiunchuli (6441m) and South Annapurna (7219m). On the trail you will see numerous chortens (Buddhist stone monuments), colourful Tibetan prayer flags, yaks grazing, bamboo, rhododendron forests and the distinctive Tibetan style architecture and housing of this area.
Sherpa Expedition Teams will take care of permits and provide all meals and accommodation on this trek.
Highlights
360-degree view of the Annapurna ranges, including Annapurna I, Annapurna South, Hiunchuli, Machapuchare & Gangapurna., Experience the typical cultural Gurung village of Ghandruk and scenic with a close-up view of Annapurna South, Hiunchuli and Fishtail., Trek through rich flora and fauna forests – especially the rhododendron forests., Get a feel for the amazing culture & traditions of Ghandruk (2102m) – a Gurung village., Sitting and relaxing in the therapeutic natural hot spring at Jhinu Danda –right beside the river.
Itinerary
Our journey begins with a road trip toward the Pokhara Valley and its stunning Phewa Tal (lake) and then checking in to your hotel near to Phewa Tal. There is plenty to see and keep you busy at Lakeside with its many fantastic souvenir shops, bars and restaurants.
This morning we will drive to Nayapul, which take around two hours, and then we begin by trekking to Tikhedhunga passing through Birethanti (1065m.) It is a flat trail that passes through several quaint villages and settlements. You can take in the abundant greenery and forests with flora and fauna with beautiful mountain landscapes. Tonight we will stay in Tikhedhunga at a guesthouse.
Our day begins with a steep ascent for the first one and a half hours then we have a gradual ascent passing through the villages of Ulleri (1900m.) and Banthanti. Along this section of the trail you will have magnificent views of Machhapuchare, Hiunchuli (6441m), and the impressive Mt. Annapurna (7219m) looking toward the south. The trail now becomes quite easy as we pass through rhododendron and shaded forests amidst the chatter of birds as we slowly ascend to Ghorepani where we will stay the night.
To capture the magnificent sunrise from Poon Hill we will have to get up before daybreak. At the top of Poon Hill you will appreciate why this is one of the best places in Nepal for mountain views. You will witness the continually changing colors as the sun rises over the Annapurnas and Dhaulagiri mountain ranges. We will then return to Ghorepani for breakfast and then trek uphill through the jungle to Deurali and finally arrive at Tadapani.
Today we begin by descending a stone stairway for the first two hours and then cross the Chomrong Khola (river) on a suspension bridge, then climb up and out of the valley above the west bank of the Modi Khola. The trail passes through forests of bamboo, rhododendron, and oak and continues along a rocky path before we arrive at Sinuwa (2360m) where we will stay the night at a guesthouse.
This morning we descend a steep stone staircase leading into bamboo and rhododendron forests. There is a short trek along a muddy trail to Bamboo Lodge. The first town we arrive at is Dovan (2630m.) where there are several guesthouse and campsites. We continue along a muddy trail high above the river. We will stay in Deurali at a guesthouse tonight.
This morning we trek through alpine forest as we slowly approach Annapurna Base Camp (4130m). From Annapurna Base Camp we have spectacular panoramic views of several peaks which are right in your face. The views are jaw-dropping and will be with you for a lifetime. We will stay at Annapurna Base Camp at a guesthouse tonight.
In the early morning we have views of Mount Hiunchuli (6441m), Annapurna South (7229m), and Annapurna I (8091m), Annapurna III (7555m), Gangapurna (7454m) and Mt. Machhapuchare (6997m). You will be in awe as the sun reflects off the mountains in the pure morning light. This is definitely a camera moment. Tonight we will stay in Sinuwa at a guesthouse.
This morning we trek up to Chomrong and then descend to the natural hot springs at Jhinu Danda where you can lay back and relax your muscles. We the cross the longest suspension bridge in the Annapurna region and continue on this trail for two hours until coming to Siwai. From Siwai we take a bus or private car back to Pokhara where we will stay the night at a hotel near Phewa Tal.
After checking out of our hotel we will take a tourist bus, departing at 7 a.m. to Kathmandu passing through many small towns on the way and across some raging rivers. You will also see numerous terraced farms amidst the green landscape. On arrival in Kathmandu you will be transported to your hotel in Thamel.
Included
Two Night's Kathmandu hotel with breakfast.
Two Night's pokhara hotel with breakfast
English speaking, government licensed guide with all his salary, food, drinks, accommodation, transport and insurance
Three meals a day (Breakfast, Lunch and Dinner ) During the trek
Kathmandu to Pokhara to Kathmandu transportation by Tourist Bus.
Pokhara to Nayapul to Pokhara transportation by private car
Annapurna Conservation Area Permit and Trekkers' Information Management System (TIMS card)
An arrangement of emergency evacuation service (should have insurance for emergency evacuation and will be paid by your travel insurance company)
trekking route maps
Down jacket, Duffel Bag and sleeping bag
All necessary government taxes and service charges
Excluded
International flight fare
Personal travel Insurance
Your Nepal visa fees and 2 passport size photos
All the International airfare from and to Kathmandu
All meals and accommodation in Kathmandu
Food and accommodations in case of early arrivals from the trek or late departures from the airport
Your extra personal expenses during trek such as (laundry, baggage charge, phone calls, battery recharge, bar and beverage bill, boiled or bottled water, hot and cold shower, extra porter, etc)
Any kind of hot and cold drinks
Tips for the trekking crew
Extra expenses due to flight delays, strikes, weather condition or any event out of our control
Good to Know
As a company, we are always honored to protect the benefits of our business partners and guests, and to always provide the best price, the best package and convenience in cancellation conditions for them.
Below cancellation policy is only for land services and we will follow the cancellation policy of airline companies for domestic flights.
If the booking is canceled 8 weeks to the departure you can get full refund.
If the booking is canceled 7 weeks to the departure, we will refund 100 EUR only.
If the booking is canceled 3 weeks prior to the departure, you will not be refunded. Under any circumstances, there will be no refund for the promoted tours. The balance will be identified as "Future Tour Credits" to use in the future. Please contact [email protected] or your tour operator to change tour dates and other details.
Under any circumstances, there will be no refund for the promoted tours. The balance will be identified as "Future Tour Credits" to use in the future. Please contact [email protected] or your tour operator to change tour dates and other details.
No refunds will be provided for tours sold during Black Friday under any circumstances to travelers or operators.
Need help? Get more information
Kindly feel free to ask the tour provider for details on pricing, quotas, and additional information.