Classic Bhutan
In Bhutan, 7 days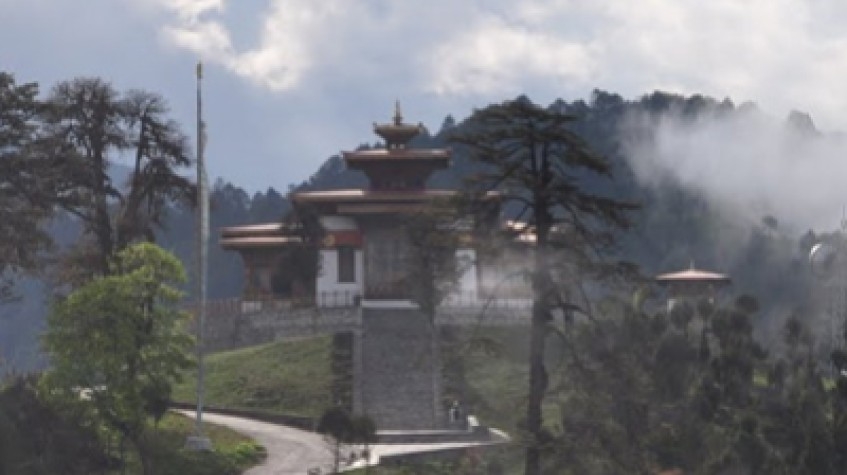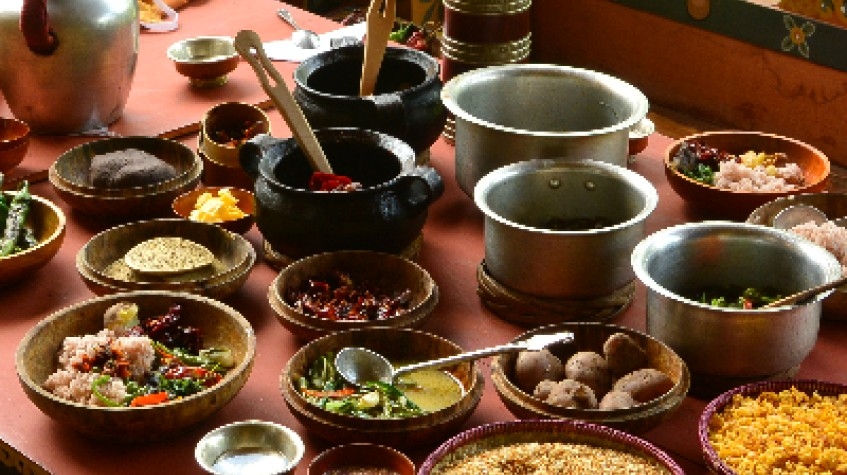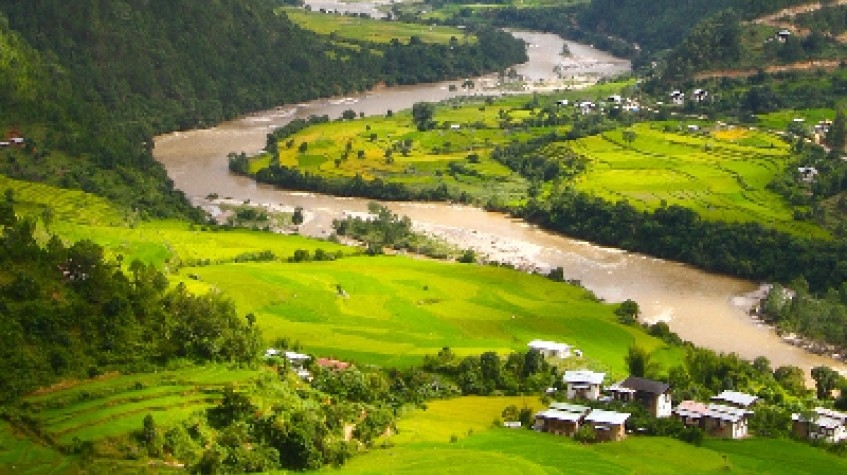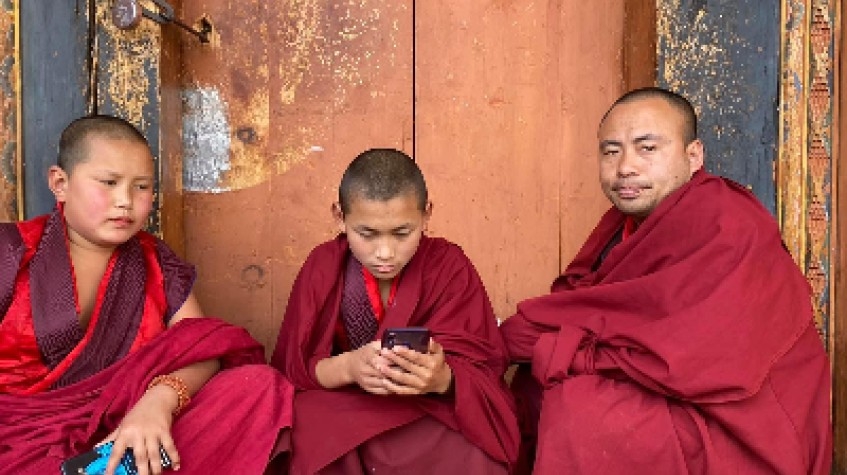 Tour Overview
Tour Language(s):
English
Group Size:
5 - 25
Tour Provider:
Bhutan Druk Adventure
This cultural tour explores the heritage and traditions of Bhutan's timeless
culture that still thrive today. This tour is specially tailored to provide a deeper
insight into the lives of the diverse people of Bhutan. Based in the western
valleys, you will be immersed the daily lives of Bhutanese, with exclusive activities
including farmhouse visits, interaction with northern nomad tribes and
participation in special Buddhist ceremonies. It also includes visits to Bhutan's
many cultural highlights including Ta Dzong Museum, Rimpong Dzong with its
wooden cantilevered bridge and the infamous Taktsang Monastery (Tiger's Nest)
in the Paro Valley, The National Memorial Chorten, 12th century Changangkha
Temple and the National Library exhibiting ancient scriptures in Bhutan's capital
Thimphu, and the Punakha Dzong and Chimi Lhakang in the sub-tropical
Punakha Valley. The best time to do this tour is during the months of December
to late March when the nomadic Laya people migrate south to Punakha for
winter.
Highlights
Experience Bhutan's unique culture up-close with farmhouse visits and village excursions., Attend a special purification ceremony at the temple performed by monks., Discover some of the most sacred Buddhist monasteries and temples in the Himalaya., Visit many cultural attractions including medieval fortresses (Dzongs), markets and museums., Participate in a religious village ceremony and prayer flag hoisting., Hike up to the famous Taktsang Monastery, perched on a cliff 900m above the valley floor., Marvel at the elaborate and ancient wall paintings and carvings in Dzongs and temples., Traverse beautiful landscapes from lush valleys to dense forests.
Itinerary
Fly on the wings of the Dragon to Bhutan, on arrival in Paro International Airport, complete the immigration
formalities and exit through only one arrival gate where Bhutan Druk Adventure dedicated team who will be
holding placard, no one will be missed. We welcome with khaddar and proceed to Thimphu which will take about
an hour and half. The route will follow Paro River until Chuzom from where we will bend towards Thimphu river
taking us to the heart of capital city Thimphu. The entire stretch of drives is very scenic and picturesque as we pass
by some of the beautiful villages of Bondey, Shaba, Isina etc until we enter welcome gate in Thimphu. Tachongang
Lhakhang- En-route to Thimphu, stopover for little leg stretch walk crossing Paro River or enjoy the views from the
roadside depending your arrival time. Chuzom- Meeting point of two rivers (Thimphu & Paro) this is tri junction of
highway leading to Thimphu, Paro and Phuentsholing into three directions. Enjoy the lovely picture of beautiful
portrait of our King and Queen placed at chuzom which is so welcoming to all who visits Bhutan. Explore Thimphu
City On your Own- If time permits, walking through the city gives you immense joys and understanding of modern
city. Good option for imported garments and local souvenir, beside unique local handicrafts. Thimphu offers
mixed style of personalities taking the street walk in Thimphu- only city in the world without traffic lights. Overnight
in Thimphu, altitude 2400m
Thimphu- This bustling little city is the main center of commerce, religion and government in the country. Thimphu
is the most modern city with an abundance of restaurants, internet cafes, nightclubs and shopping centers.
However it still retains its cultural identity and values amidst the signs of modernization, often referred as world
only city without traffic lights. Buddha Dordenma- The Buddha Dordenma is located at a top of the hill in Kuensel
Phodrang Nature Park and overlooks the southern entrance to Thimphu valley. The Buddha Dordenma is a
gigantic 51.5-meter tall statue, making it one of the largest statues of Buddha in the world. Arts and Crafts
Vocational School- Arts and Craft School is where student learn 13 different techniques to master in Bhutanese
Arts. Some of the skills required eight years to graduate. You can see live carving, painting, sculpture etc. You are
allowed to take the pictures/make video. Products made by students are on display at the showroom for sales as
well. The school is closed in July and December to February, beside their exams and events. Folk Heritage
Museum- This museum was established in 2001 and provides visitors with fascinating insights into the Bhutanese
material culture and way of life, especially the life of Bhutanese in remote parts of Bhutan. Authentic Bhutanese
Crafts Bazaar- Bhutan's first ever craft bazaar located behind Hotel Taj Tashi showcases wide range of authentic
Bhutan-made arts and craft products with reasonable price range. Handicraft Emporium- Realizing the importance
of socio-economic growth, handicraft emporium was set up with the command of His Majesty 3rd King, this was
the first step to showcase the authentic Bhutanese handicraft products in Bhutan. You can still find some of the
fine products available here at reasonable cost. Witnessing Archery Match- Archery is the national game of Bhutan,
it is amazing to see Bhutanese archers hitting target from a distance of 145 meters range. Bhutan has top archers
on some categories on Olympic games. Weekend Market/Centenary Farmers Market– An interesting well
organized permanent set of stalls built for vegetable vendors across the country. Its open from Wednesday to
Monday and closed on Tuesdays. One can find wide range of local vegetables and fruits. Other side of the river is
place for indigenous goods and handicrafts section, where locally produced goods, including religious objects,
cloth, baskets and hats etc from various minority groups are sold here. These shops are open from Friday to
Sunday only. Clock Tower Square- Situated in the heart of town, Clock Tower Square is a popular venue for open
ground events such as cultural festivals, concerts, fund- raising events, live shows and trade fairs. The place is
bounded by shops, cafes, souvenir shops and restaurants, making it one of the main attractions in the Thimphu
town.
Start the most scenic drive to Punakha from Thimphu over dochula pass which takes about two hours. After the
break at Dochula, the road descends into Wangdue and Punakha taking us to one of the warmest places of
Bhutan. Dochula Pass- The pass is at a popular location as it offers a stunning 180 degree panoramic view of the
Great Himalayan mountain ranges. The view is especially scenic and very clear on winter days with snowcapped
mountains forming a majestic backdrop to the tranquility of the 108 chortens gracing the mountain pass. Lamperi
Botanical Park- The park has many varieties of plants, herbs, birds and animals. This park is one of the must visit
place for birds and nature lovers. You may enjoy the hot packed lunch here if you had planned picnic. Visit Dairy
Farm in Punakha: In Bhutan, the concept of smallholder dairy groups is relatively new yet its an important component of rural economy. Yogurt production is the main source of income for their dairy farm and
Chimi Lhakhang- This temple is known as the temple of fertility. It is widely believed that childless couples can visit
this temple to pray for better fertility to conceive the child. There are stories and incidences that many visitors
dream came true however one must truly need to believe and follow the lama's instruction. The hike though the
lovely villages of Mesina gives truly amazing experience. Enjoy the gentle walks from the road head. Overnight in
Punakha, altitude 1350m
Punakha is often referred as second capital having best Dzongs of Bhutan. Punakha has the perfect place to awaken
the nature lover, take in the splendid views of the Himalayas, listen to the sounds of the Mo Chhu and Po Chhu
rivers that simply soak up the serene beauty of this gorgeous valley. Shengana village: Hike to Shengana village
across Phochu river at Punakha which is situated in the Northeast of Punakha Dzong where you can experince
Punakha village life. Shengana village is commonly known for RED RICE. You can even have experience of milking the
cow here. Punakha Dzong- Built in 1637 by Zhabdrung Ngawang Namgyal, the Dzong was named Druk Pungthang
Dechen Phodrang (Palace of Great Happiness). Punakha is still the winter residence of Je-Khenpo religious head of
Bhutan. King Jigme Dorji Wangchuck convened the first National Assembly here in 1952. This is one of the finest and
must see Dzongs of Bhutan. The Dzong stands in between meeting point of two rivers, Phochu and Mochu making
the most photogenic Dzongs of Bhutan. Punakha Suspension Bridge- Punakha suspension bridge is considered one
of the longest of its kind in Bhutan. The bridge connects the dzong with the villages Shengana, Samdingkha and
Wangkha on the other bank of the Po Chhu river. In these small villages, locals sell their wares in tiny, traditional
shops. Visitors can stop here for a quick and authentic view of true Bhutan. The suspension bridge is only about 15
minutes' walk from Punakha Dzong. Overnight in Punakha.
As we proceed to Paro, we will retrace the journey crossing over Dochula, up until Chuzom and further to Paro. The
entire stretch of drive will refresh your mind and give you second chance to enjoy the great snowcapped mountain
views of the Himalayas from Dochula. Riverside Visit- visit to riverside to enjoy the crystal clear river and group
video/photo is must in Paro. Our guides will take you to the best place to enjoy at beautiful river banks of Paro.
Rinpung Dzong- 'Fortress on a Heap of Jewels', is ranked one of the best Bhutanese architecture. The massive
buttressed walls that tower over the town are visible throughout the valley, particularly when landing at Paro Airport.
The Dzong also offers administrative seat of the district of Paro. The Dzong was built in 1644 under the order of
Zhabdrung Ngawang Namgyal. Explore historic PARO town with splendid views across the fertile valley. Bondey
Farm-National Seed Centre: With the establishment of Bondey Farm, agriculture development activities increased
with introduction of vegetables, fruits and farm mechanization in the agriculture farming practices of Bhutan. The
farm is responsible for the production of vegetable seeds, strawberry runners, asparagus etc. Outdoor Activities-
Nicely made and well maintained activity place attached to whole sell Buddha statue store, offers wearing
Bhutanese dress, playing archery and darts for guests visiting Bhutan. Overnight in Paro, altitude 2200m
This picturesque region in the kingdom is covered in fertile rice fields and has a beautiful, crystalline river
meandering down the valley. Paro has more of historical sites, high-end tourist resort and many souvenir shops for
shopping including world famous Takstang. Taktsang/Tiger's Nest Temple– is Bhutan's most iconic landmark and
religious Buddhist site in the world. The name Taktsang translates to "The Tiger's Nest". The temple is one of the
holiest sites in Bhutan which clings impossibly to a sheer cliff face 900 meters above the valley. Although good
trekkers can make it to the top in two hours, most of the guests take whole day to complete the hike. Outdoor
Activities- Nicely made and well maintained activity place attached to whole sell Buddha statue store, offers wearing
Bhutanese dress, playing archery and darts for guests visiting Bhutan.
Departure from the Kingdom of Bhutan
Included
A qualified & licensed English-speaking guide
Excluded
Flight into Bhutan (can be arranged with us)
Daily 3 meals (Breakfast Lunch and Dinner)
Travel Insurance (can be arranged with us)
Good to Know
As a company, we are always honored to protect the benefits of our business partners and guests, and to always provide the best price, the best package and convenience in cancellation conditions for them.
Below cancellation policy is only for land services and we will follow the cancellation policy of airline companies for domestic flights.
If the booking is canceled 8 weeks to the departure you can get full refund.
If the booking is canceled 7 weeks to the departure, we will refund 100 EUR only.
If the booking is canceled 3 weeks prior to the departure, you will not be refunded. Under any circumstances, there will be no refund for the promoted tours. The balance will be identified as "Future Tour Credits" to use in the future. Please contact [email protected] or your tour operator to change tour dates and other details.
Under any circumstances, there will be no refund for the promoted tours. The balance will be identified as "Future Tour Credits" to use in the future. Please contact [email protected] or your tour operator to change tour dates and other details.
No refunds will be provided for tours sold during Black Friday under any circumstances to travelers or operators.
Need help? Get more information
Kindly feel free to ask the tour provider for details on pricing, quotas, and additional information.