Everest Base Camp Trek 14 Days
In Kathmandu, 14 days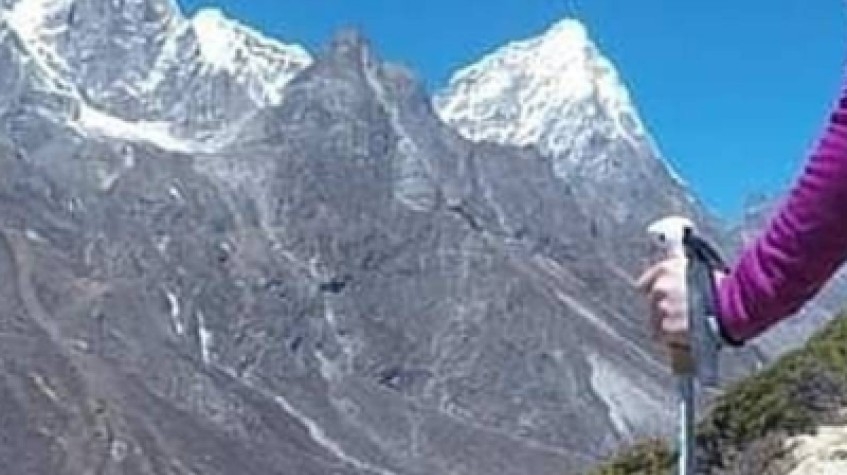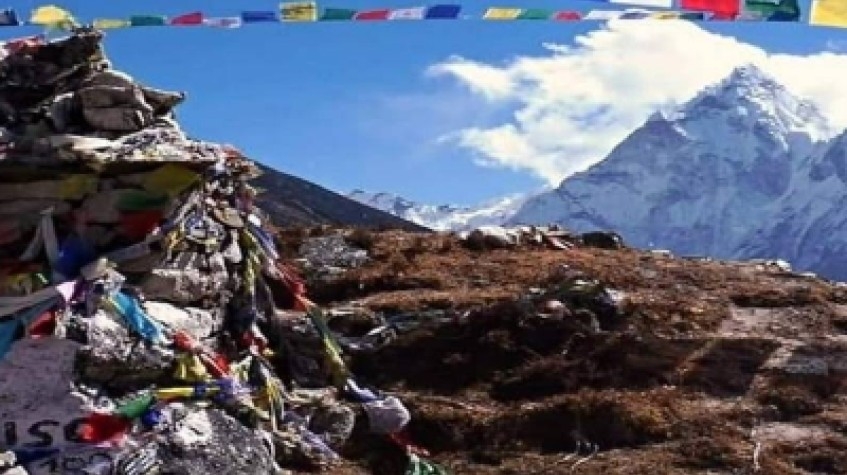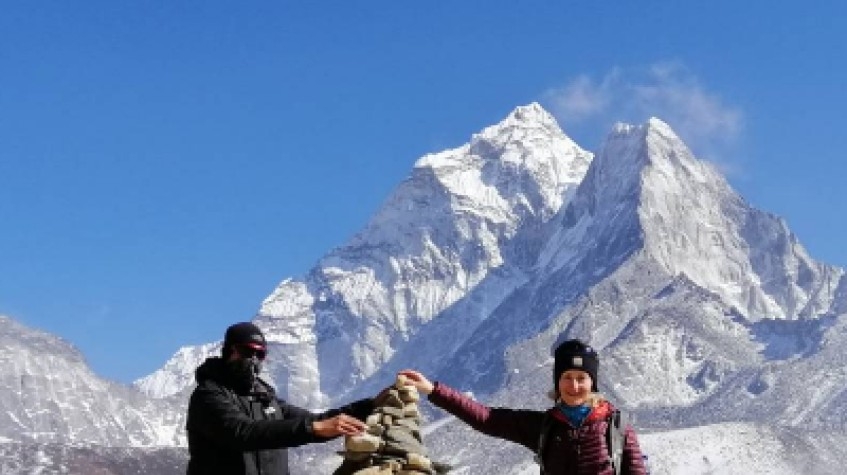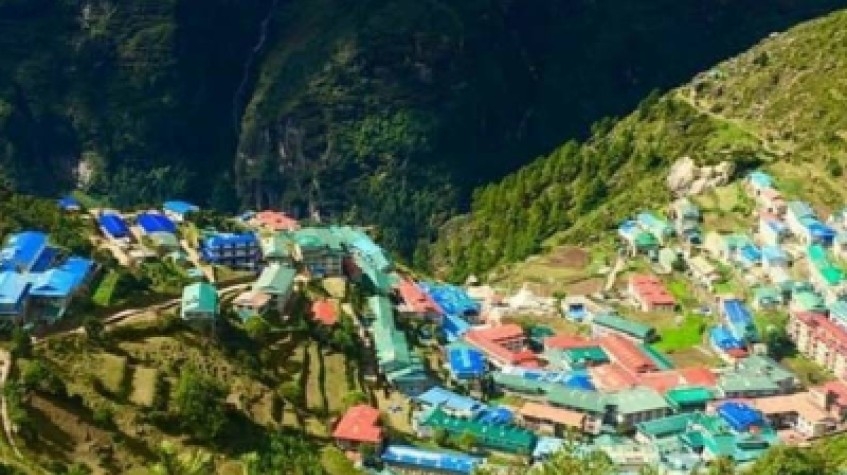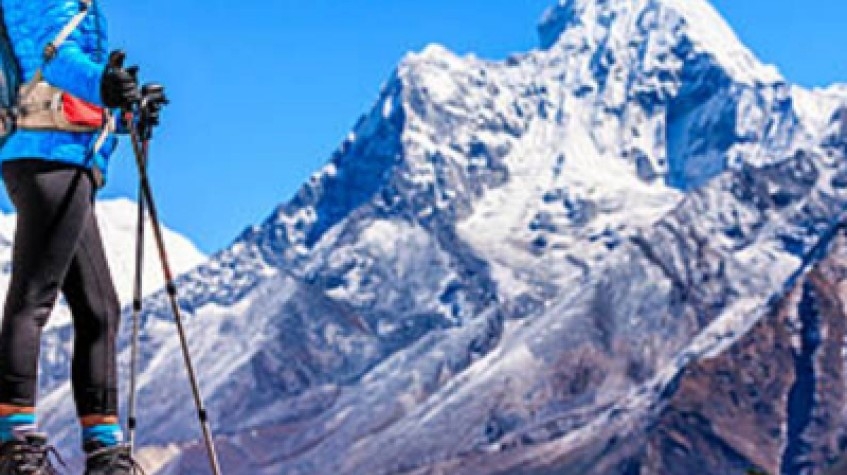 Tour Overview
Group Size:
1 - 10
Suitable Ages:
10 - 90
Tour Provider:
Sherpa Expedition Teams
This is a fabulous chance to visit a place where history was made when in 1953 New Zealander Sir Edmund Hillary and Tenzing Norgay of Nepal planned their climb to the peak of the world's tallest mountain – Mt.Everest (8848m). This 14 day Everest Base Camp trek (EBC-5364m) will take you to the exact place where they camped and planned their assault on Mt. Everest. The trek is within the UNESCO and World Heritage Sagamartha National Park. On the trail to EBC, you will visit the distinguished Tengboche Monastery where you have views of this enormous peak, as well as other 8000 meter mountains like Lhotse (8516m) and Makalu (8463m). A short trek up to Kala Patthar (5643m), the closest viewpoint of Mt. Everest and other Himalayan peaks is a definite highlight of this trek. At EBC you can also see the massive Khumbu Glacier making its way down from Everest.
The trails will take you through gorges, lush forests and across mountains before you reach EBC. There will be an opportunity to acclimatize before ascending to higher elevations. You will also trek through many villages in the Khumbu region that will give you a first-hand experience of what the villagers withstand in order to survive in the Himalayan region, and also how their Tibetan Buddhist faith enriches their lives.
You will be in awe at the closeness of these snow capped peaks as you head to EBC. The sheer size of these mountains makes you feel small and miniscule. It seems like you can just reach out and touch the mountains. Four of the tallest mountains in the world are in this region.
Your scenic flight into and out of Lukla will highlight the far-reaching extent of the Himalayan Mountains. On the return fight you will have a different respect for them due to you having trekked through these mountains and valleys on your way to EBC. This trek will appeal to nature-lovers and those who have always sought to see the world's tallest peak.
Sherpa Expedition Teams will attend to all permits, meals and accommodation on the trek.
Highlights
Trek to the base of the world's highest peak Mt. Everest at 5,364m., Exploring Sherpa's traditional villages enriched with Buddhist culture and customs., Visit historical sights and interesting monasteries at the base of some of the world's most spectacular peaks, beautiful alpine rhododendrons, pine forests, and the barren Khumbu icefall glaciers., Experience panoramic views of enormous mountains while spending your nights in the warmth and comfort of clean scenic lodges - and of course, the well known Sherpa hospitality.
Itinerary
On arrival at Kathmandu airport a staff member from Sherpa Expedition Teams will meet you and take you to your hotel in Thamel. You will also get to meet your guide who will give you a briefing on what to expect on the trek.
This morning we have a 30 to 40 minute scenic flight to Tenzing-Hilary Airport at Lukla. We then follow the trail to Phakding, next to the Dudh Koshi River, before arriving at Phakding where we will stay overnight.
Today is an easy one as we follow the trail and then cross several bridges over the Dudh Kosi River via the charismatic villages of Toc-Toc, Benkar and Monjo before coming to the official entrance of Sagarmatha National Park. The trail then follows the river flats for several hours and we cross one final bridge before ascending a steep hill to Namche Bazaar, a lively contemporary town with many facilities such as restaurants, hotels, internet cafes and banks.
In order to properly acclimatize, which is essential before climbing to higher altitudes later on the trek, it is necessary to stay active. We have several options and can trek to Thame or visit Khunde, or we can use this time to explore Namche Bazaar and make our way to the weekly market on Friday evening and on Saturday morning – if our timing is right of course! Your guide will also take you to the Tourist Visitor Center near the headquarters of the Sagarmatha National Park that has a fascinating display of equipment and relics of the first Everest climbers. You can also discover some interesting facts about the flora and fauna of the region.
Today we follow the rapid flowing Dudh Kosi River with its freezing alpine waters cascading down from the mountains. The trail also offers some stunning mountain views as we slowly climb higher to 3860 meters at Tengboche Village, well-known for its attractive wall hangings and 6 meter Buddha, Tibetan musical instruments and brilliant Lama robes. A special feature of visiting here is listening to the evening prayer at the monastery that is both relaxing and soothing.
From Tengboche, the trail descends to Debouche and crosses a suspension bridge across the Imja Khola (river) before coming to Pangboche. We then continue on to the predominantly Sherpa town of Dingboche with its beautiful views of Lhotse, Island Peak, and Ama Dablam.
It is again necessary to acclimatize before heading much higher. To stay active, strongly recommended by health specialists, we will climb 400 meters to Nangkartshang Gompa that sits perched on a ridge just north of Dingboche Village. From here we can see Mt. Makalu (8,463m), the world's fifth highest mountain, as well as Mt. Ama Dablam. If you have enough energy we can climb to the summit at Nangkartshang (5090m) before returning to Dingboche for the night.
The first village we come to today is Dughla Village. We then trek along the rocky slopes before crossing the steep moraine at the base of the Khumbu Glacier. Next we head up to Chupki Lhara that has piles of stones with prayer flags placed as a memorial to climbers Scott Fischer (American) and ten-time Everest summiteer Babu Chiri Sherpa (Nepalese guide) who died while trying to climb Mt. Everest. As we get closer to the Khumbu Glacier moraine several massive peaks stare right at us: Khumbutse, Lingtren, Pumori and Mahalangur Himal. This scene is a real surprise. We will stay in a lodge here overnight.
On the way to EBC we pass Gorakshep Lake and then further on arriving at a memorial that honors Indian mountaineers who have died while trying to climb Mt. Everest. Walking now is more difficult due to the thinner air at this high altitude. The trail has rocks, moraine and streams to cross before coming to EBC. The first thing you notice on arrival at EBC is the amazing collection of colorful tents belonging to mountaineers waiting for the right climbing conditions before attempting the summit. From EBC we can plainly see Nuptse, Khumbutse and Pumori and the snow shining off their peaks. After a short rest and look around EBC we head back to Gorakshep for the night.
In the cold morning with temperatures around -10 to -14C we head to Kala Patthar. There is also the possibility of strong winds that will add the chill factor. In the east are the massive peaks of Lingtren, Khumbutse, and Changtse. Mt. Everest will also start to come into view. At the summit of Kala Patthar we will be ecstatic as we absorb the 360 degree views and the astonishing views of Mt. Everest that appears right before your eyes. This is when you need the camera batteries fully charged and be ready to take some splendid shots of Everest that will be a reminder of this time in years to come. We will then return to Pheriche for the night.
This morning we descend to Debouche and will follow the trail through rhododendron forest before coming to Tengboche, famous for its Buddhist monastery as well as its awesome views of the nearby snow-covered peaks. We then head down to Phunki Thenga (3,250m/10,663ft) situated on the banks of the Imja Khola (river). We then continue to Sanasa and on to Namche Bazaar where we will stay the night.
Today is our last day on the trail as we return to Lukla for our flight back to Kathmandu. We will have time to explore the village and neighboring countryside. There is a good feeling of accomplishment as you come to the end of this physically challenging trek. In the evening you may choose to kick up your heels a little with a few drinks!Today we have a short 45 minute flight back to Kathmandu that is scheduled in the early morning to avoid the strong winds that spring up later in the day. At Kathmandu you will be taken back to your hotels where you have free time to wander around the narrow and busy streets of Thamel on your last night in Nepal.
Today we have a short 45-minute flight back to Kathmandu that is scheduled in the early morning to avoid the strong winds that spring up later in the day. At Kathmandu, you will be taken back to your hotels where you have free time to wander around the narrow and busy streets of Thamel on your last night in Nepal.
Today is your final day in Nepal as you head to the airport. A representative from Sherpa Expedition Teams will see that you arrive at the airport at least three hours prior to your departure time. We wish you a safe journey home and look forward to seeing you once again and being able to take you deep into some far-off regions in the Himalayan Mountains.
Included
2 nights' standard accommodation in a 3-star hotel in Kathmandu on a twin sharing basis including 2 breakfasts.
11 nights of guest house accommodation during the trek on a twin sharing basis.
All domestic flights (From Kathmandu - Lukla and Lukla to Kathmandu) including airport departure tax and transfers.
A highly experienced, helpful, knowledgeable, friendly, English speaking well trained, Government license holder guide with all his salary, food, drinks, accommodation, transport and insurance.
Three meals a day (Breakfast, Lunch, and Dinner) during the trek.
Airport and Hotel pick up and drop off with our private vehicle.
All necessary paper works Sagarmatha National Park Entry Permit & Khumbu Pasang Lhamu Rural Municipality fees.
Comprehensive medical supplies (first aid kit will be available).
Arrangement of Emergency Helicopter service (paid by your Travel Insurance company).
Use of sleeping bag, down Jacket, Duffel bag and walking Poles (if you don't have your own, To be returned after the trip completed).
Government taxes and official expenses.
Everest base camp trekking map.
Oxymeter to check your pulse and oxygen saturation and heart rate twice daily (Very useful to check Altitude Mountain Sickness(AMS) symptoms) Which will ensure you trek is in the safest hands possible for all levels of trekker.
Assistant guide group size above 6+ person.
Excluded
Personal travel insurance
Meals whilst you are in Kathmandu.
Nepal entry visa fee on arrival $25 USD for 15 days visa.
International airfare.
Your personal expenses.
All the alcoholic and nonalcoholic cold and hot drinks on trek ( i.e. those you choose to purchase along the way and during evenings in the Tea Houses)
All desserts sweet things like chocolate, cake, pie, pudding.
Hot shower and battery charging on the tea houses.
Tips for the guide, porter and driver (Tipping is expected).
Good to Know
As a company, we are always honored to protect the benefits of our business partners and guests, and to always provide the best price, the best package and convenience in cancellation conditions for them.
Below cancellation policy is only for land services and we will follow the cancellation policy of airline companies for domestic flights.
If the booking is canceled 8 weeks to the departure you can get full refund.
If the booking is canceled 7 weeks to the departure, we will refund 100 EUR only.
If the booking is canceled 3 weeks prior to the departure, you will not be refunded. Under any circumstances, there will be no refund for the promoted tours. The balance will be identified as "Future Tour Credits" to use in the future. Please contact [email protected] or your tour operator to change tour dates and other details.
Under any circumstances, there will be no refund for the promoted tours. The balance will be identified as "Future Tour Credits" to use in the future. Please contact [email protected] or your tour operator to change tour dates and other details.
No refunds will be provided for tours sold during Black Friday under any circumstances to travelers or operators.
Need help? Get more information
Kindly feel free to ask the tour provider for details on pricing, quotas, and additional information.