Short Manaslu Circuit Trek
In Kathmandu, 12 days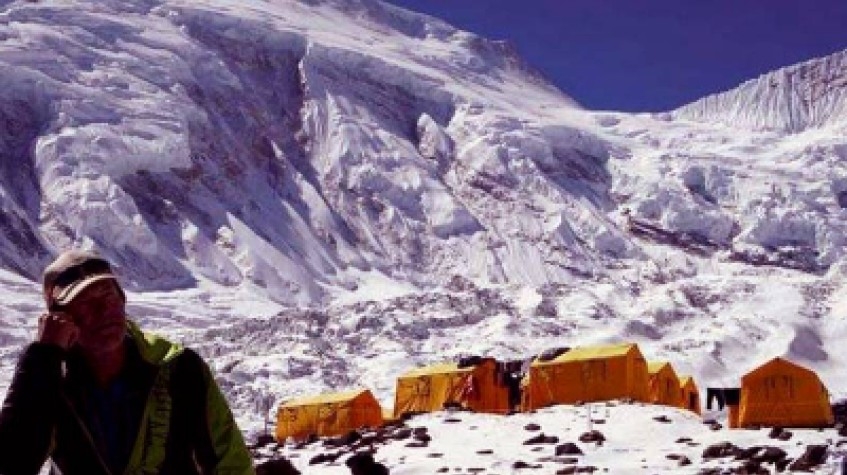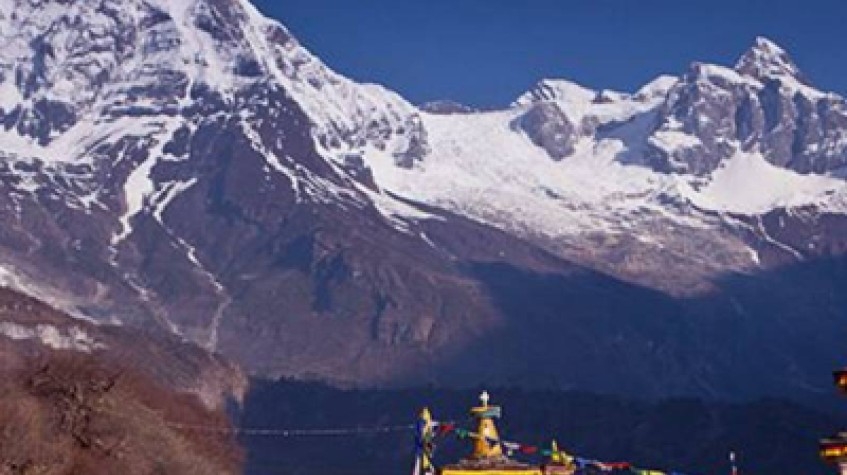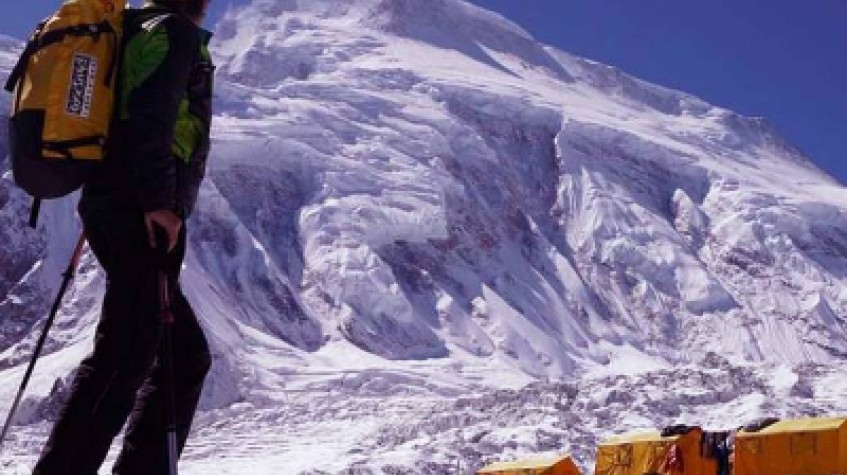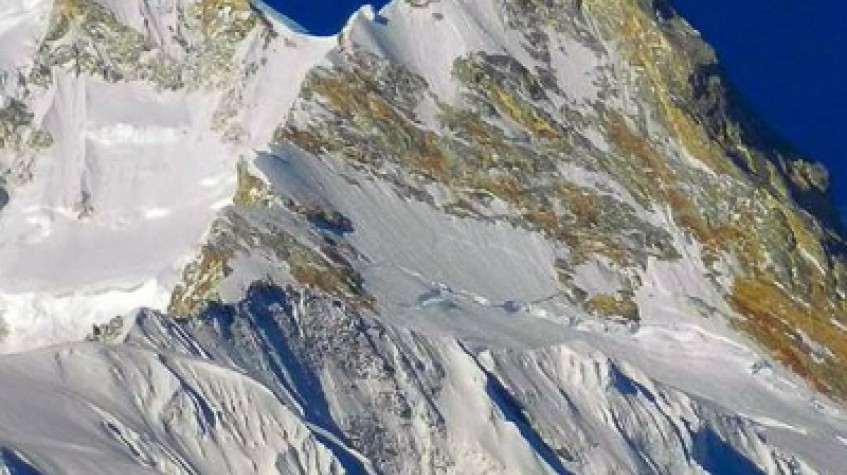 Tour Overview
Group Size:
1 - 10
Suitable Ages:
10 - 90
Tour Provider:
Sherpa Expedition Teams
This trek has a lot, and in only 12 days: unbelievable mountain views, amazing natural beauty and rich in Tibetan culture. You will trek into untouched wilderness trek and to a spectacular region with the main attraction, the iconic Mt Manaslu (the spirit mountain) through lush farmland and stunning rhododendron forests and across rugged mountain trails. This off the beaten path trek means isolation and time to reflect on an amazing landscape that takes your breath away. This trek, as the name suggests, circles the world's 8th highest mountain - Mt. Manaslu (8163m) and has recently become as popular as the other well know trails, such as Everest, Annapurna & Langtang. Manaslu comes from the Sanskrit word manasa, meaning "intellect" or "soul".
The Manaslu Circuit Trek offers glimpses of wildlife, wildflowers, pine, cedar, birch and juniper forests and of course stunning panoramic views of towering snow covered peaks. You will get an understanding how different cultural ethnic groups in the region exist and how Buddhism plays a major role in their lives. You will have dazzling views of Himal (6983m), Annapurna (8091), Dhaulagiri (8167m), Himalchuli (7893m) and Yangra Peak (7422m) in the Ganesh Himal sub-range.
Our journey begins with an 8 to 9 hour road-trip from Kathmandu to Soti Khola and then on to Khorla Bensi. The trail takes us over the Budhi Gandaki River to Philim and Ghap villages. On the trail we will see native wildlife, such as Langur monkeys and of course the ever-present hardy Yak that carry goods from the Tibetan Plateau to Nepal. Tibetan influence is everywhere with prayer flags flapping in the breeze, Mani stones piled alongside the trail and Tibetan monasteries. We continue on the trail passing Lho Village and further on the trail Samagaun, Samdo, Dharamsala, Bhimthang, Dharapani and finally Besisahar where we leave and head back to Kathmandu.
In order minimize altitude sickness we will stop at Samagaun to acclimatize before heading to higher altitudes. A side trek to Manaslu Base camp (6500m) or Birendra Lake will also assist us to acclimatize. Another interesting trail takes us to Larkya La Pass (5160m), the highest point reached on this trek) where we have stunning views of Mt. Manaslu and the Larkya Glacier. From Larkya La Pass there are amazing panoramic views of soaring snow covered peaks, such as Himlung Himal and Kang Guna.
Around the Manaslu circuit trek gives you an insight into both Buddhist and Hindu cultures and how they live in these remote and isolated regions and their everyday lifestyles.
Sherpa Expedition Teams have an excellent reputation in the trekking industry and will take care of all permits, meals and accommodation on the trek.
Highlights
See the Eight highest Peak in the world Manaslu (8163m)., Spectacular views and rugged high altitude scenery at Larkya-La Pass (5100m), Following the amazing Budi Gandaki River valley., An environment that boasts tranquility and peace in a pristine wilderness., Taking trails through lush green valleys and through rhododendron, spruce, bamboo, oak and pine forests.
Itinerary
Today we will either take a public bus or car stopping along the way for a lunch break. Tonight we will stay at Soti Khola.
Today on the trail we have to cross the Soti Khola as we head towards Khorla Besi which lies above the rapids of the Buri Gandaki. The trail passes farmland growing rice before we reach Lapubesi. Along the trail we see the snow-covered ranges making up the Shringi Himal. The trail makes its way down to Nauli Khola over a long suspension bridge before coming to Machha Khola. Further along we find ourselves in the scenic Buri Gandaki Valley and then climb up to Lapu Besi and finally to Khorla Bensi where we stay the night.
Today we begin by crossing the Soti Khola and then trek towards Khorla Besi which is situated above the rapids of the Buri Gandaki. The trial continues and passes farmland growing rice before we reach Lapubesi. Along the trail we see the snow-covered ranges of the Shringi Himal. Further down the trail we find ourselves in the scenic Buri Gandaki Valley and then climb up to Lapu Besi and finally to Philim where we stay the night.
Today's trek of 6 to 7 hours follows the Budhi Gandaki River towards Chisapani until we reach the junction of Shar Khola and Tsum Valley where they join with the Budhi Gandaki Valley. We continue on a trail through a bamboo forest until we reach Deng. The trail eventually takes us to Ghap with its distinctive Tibetan style houses. Tonight we stay at Ghap.
A 5 to 6 hour trek today takes us across the Budhi Gandaki River and exposes us to plentiful wildlife, including the Danphe (Nepal's national emblem the pheasant) and Langur monkeys. The trail ascends through fir, rhododendron, and bamboo forests before coming to Namrung Village and then to Upper Nupri. Views of the imposing Manaslu, Manaslu North (7,157m), and Naike Peak (5515m) are visible at the head of the valley. Reaching Lho we can see a large valley opening up before us along with its Gompa (monastery). Tonight we stay at Lho.
Today we are on the trail for 7 to 8 hours and are blessed with some remarkable views of Ngadi Chuli Peak (7879m) and Hiunchuli (7893m). We trek through the village of Shyala and continue on the trail passing chortens and Gompas, and of course the ever-present Tibetan Buddhist prayer flags. From here we leave the Thosang Khola (river) and descend across a rocky moraine before arriving at Samagaun where we stay the night.
At higher altitudes it is necessary, for at minimum one day, to get acclimatized before attempting climbs to higher altitudes. Health specialists vigorously recommend that you move about and don't sit around. The best way to stay active is to explore the Gompa at Pugyen (4070m), a one day trek that leaves the trail between Syaula and Sama. If time allows, it is possible for you to carry on up this valley to the jagged rocks and environment of the Pugin glacier. Another option is a trek to the glacial lake at Birendra Tal (3450m) and a challenging ascent to Manaslu Base Camp (4900m). It is said that north of Birendra Tal is Milarepa's Cave (famous Buddha) that he used as a meditation retreat by this Buddhist saint.
Today is a relatively short day as we descend through fields before starting our climb towards Larkya La Pass, a trail that offers stunning views of Manaslu and the Syacha Glacier; and there is also a possibility of spotting Himalayan blue sheep on your trek to Dharamsala (4480m). This is as high as we can safely climb today without risking altitude sickness. This is the last safe refuge before reaching the pass. This sector of the trek is often subject to snowfalls and from mid-December to mid-March, when snow blocks the Larkya-La Pass, the Samdo Lodge is usually closed. Your guide will know beforehand if the lodge is closed.
A trek of between 3 to 5 hours, depending on weather conditions, will see us cross Larkya-La Pass (5100m) which is the highest elevation gained on this trek. The climb is usually gusty and can at times be hazardous, especially if there is snow covering the pass. Your guide will check the condition of the crossing before departing Samdo. The trail passes many cairns (piles of rocks) that are often covered with snow. The trail then crosses the moraine on our way to four frozen lakes before ascending to the pass where a number of monumental peaks will leave you breathless. Included are the massive peaks of Himlung Himal (7126m), Cheo Himal (6820m), Gyaji Kung (7030m), Kang Guru (6981m) and Annapurna II (7937m). After this incredible photo opportunity we descend to the west along a dangerous track before arriving at Taboche where the trail becomes less physically demanding. The valley gradually widens and then descends to Bhimthang (3720m), one of the many trading posts along the Tibetan salt route. A tempting detour takes us on a trail above Bimtang to the clear glacial lake of Pungkar Tal (4100m).
Today we head down to Dudh Khola and Soti Khola (2700m) also known as Khare, along a trail that is directly below the huge Phunki Peak 6258m). We then follow a trail across the ridge continuing downhill to the river before arriving at Gho village. At this lower altitude the vegetation is distinctly greener as we trek down through cultivated fields and forests and follow the trail on the north bank of the Dudh Khola (river) before arriving at Tilche (2300m) the largest village since we left Samdo. The village is well-known for its flagstone paved streets and the home of the Gurung people. After leaving Tilche through the Kani (gateway arches), we then cross the stream before arriving at Thonje. On the trail to Dharapani (1920m) we cross a suspension-bridge on the Marsyangdi River. Not long after we arrive at the junction of the Annapurna Circuit trek where the going gets easier before heading downhill to Bensi Sahar and eventually Kathmandu.
We leave Dharapani by jeep on the way to Besisahar – the final leg of our trek. You will be taking memories that will last a lifetime and photos of some of the most magnificent mountains in the world. We will board a bus from Besisahar to Kathmandu. Tonight we stay in Kathmandu and will celebrate with a group dinner where we can share our experiences and plan our next adventure into the Himalayas. This is also a wonderful opportunity to farewell your guide and fellow trekkers.
Good to Know
As a company, we are always honored to protect the benefits of our business partners and guests, and to always provide the best price, the best package and convenience in cancellation conditions for them.
Below cancellation policy is only for land services and we will follow the cancellation policy of airline companies for domestic flights.
If the booking is canceled 8 weeks to the departure you can get full refund.
If the booking is canceled 7 weeks to the departure, we will refund 100 EUR only.
If the booking is canceled 3 weeks prior to the departure, you will not be refunded. Under any circumstances, there will be no refund for the promoted tours. The balance will be identified as "Future Tour Credits" to use in the future. Please contact [email protected] or your tour operator to change tour dates and other details.
Under any circumstances, there will be no refund for the promoted tours. The balance will be identified as "Future Tour Credits" to use in the future. Please contact [email protected] or your tour operator to change tour dates and other details.
No refunds will be provided for tours sold during Black Friday under any circumstances to travelers or operators.
Need help? Get more information
Kindly feel free to ask the tour provider for details on pricing, quotas, and additional information.