7 Day The Journey Of Wildebeest
In Arusha, 7 days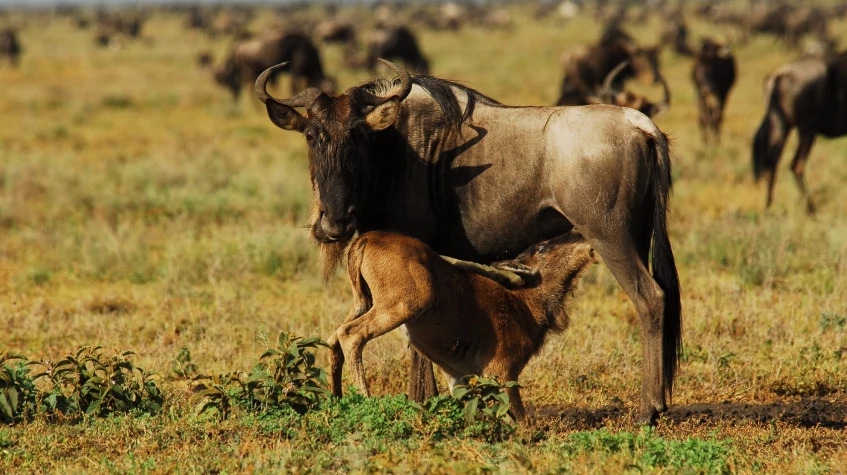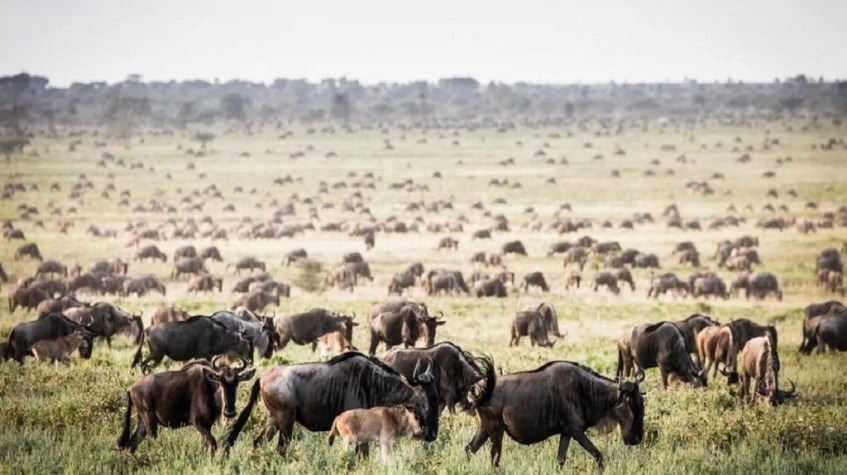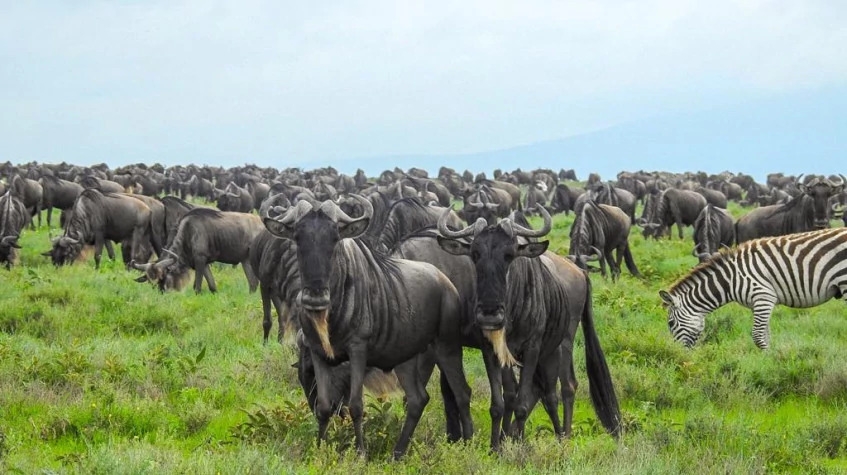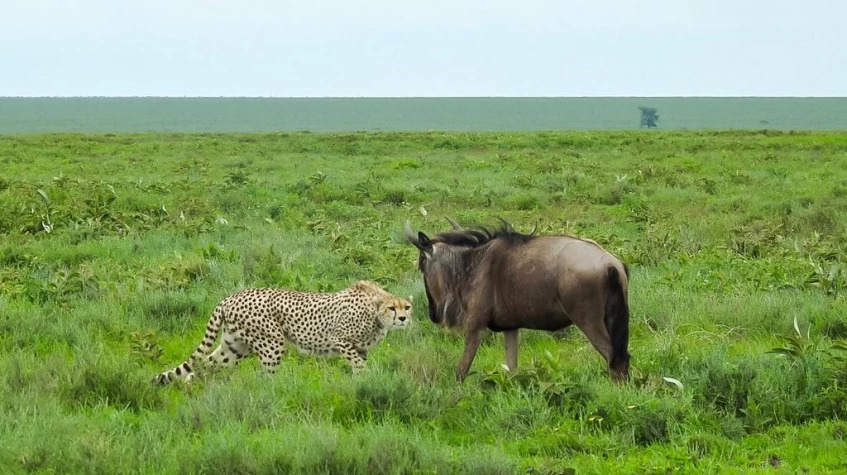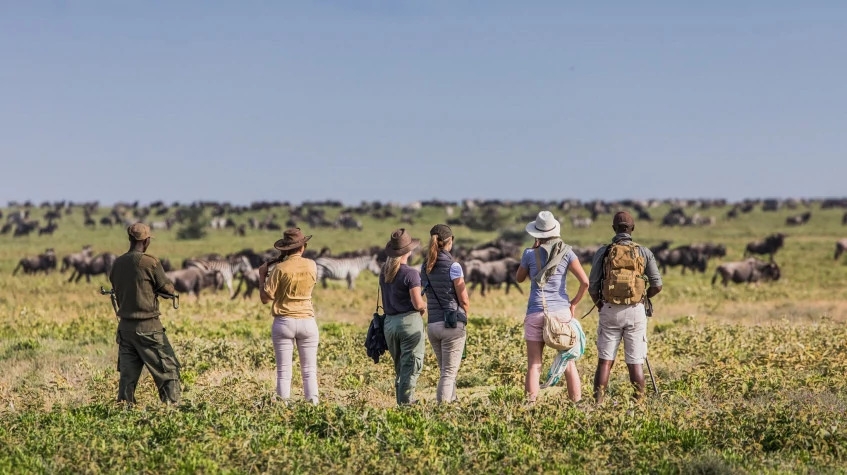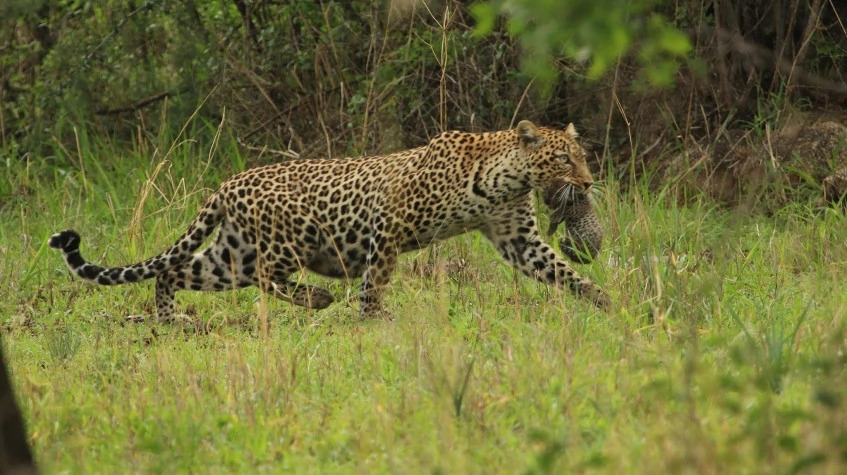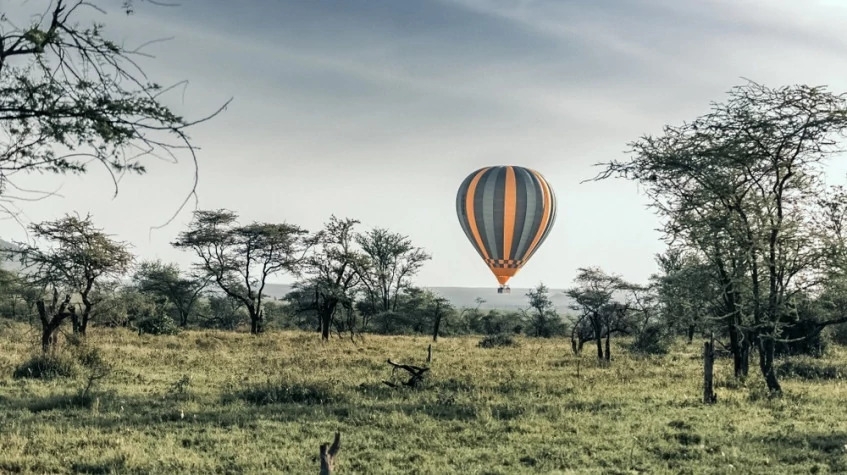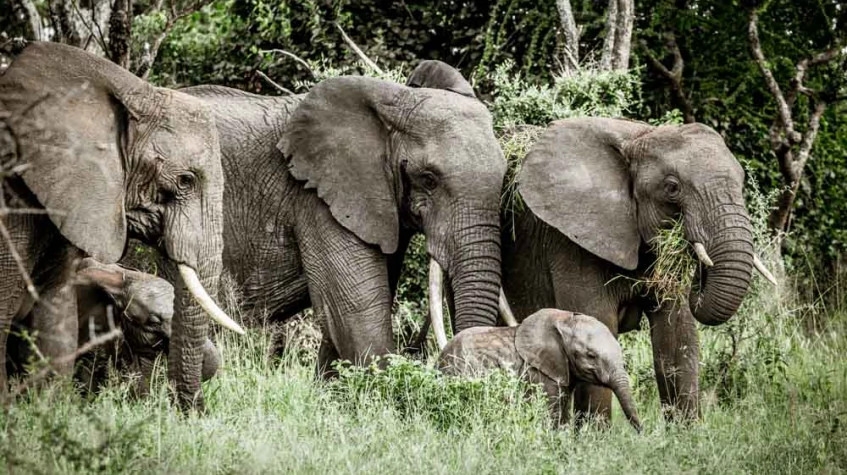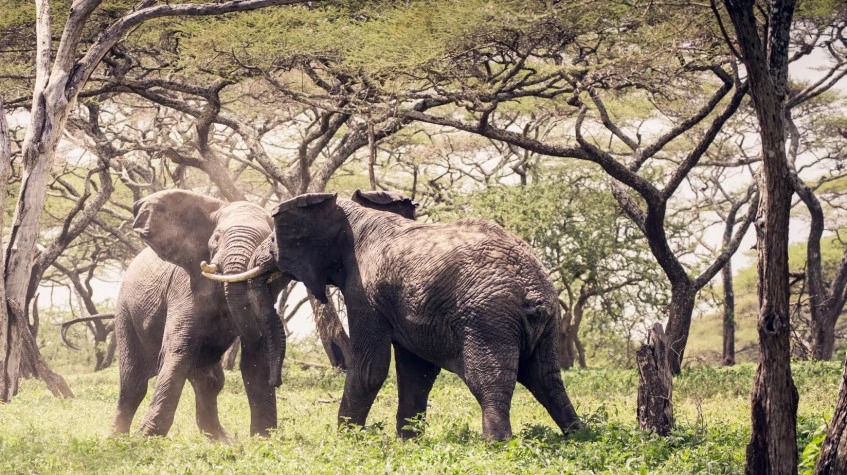 Tour Overview
Tour Language(s):
English French Spanish Italian
Group Size:
1 - 6
Suitable Ages:
3 - 85
Tour Provider:
Alaitol Safaris
Seven days of wildlife wonders and unimaginable adventures, as we set out from Arusha and concentrate our safari first on magical Ndutu and then Serengeti – the jewel of Tanzania – before enjoying a completely different, though equally amazing, setting at Ngorongoro. These unmissable locations will get us up close to a host of animals: Wildebeest and Zebra, lion and cheetah, elephants and buffalo, plus many, many more as well as fascinating birdlife.
Itinerary
Arriving at Kilimanjaro International Airport, you will be warmly welcomed by one of our experienced driver guides, ready to greet and escort you to Arusha and your chosen hotel. He will introduce you to this wonderful city and country. Welcome to Arusha and welcome to Tanzania!
Accommodation: Kahawa Lodge on Dinner, Bed and Breakfast
Journey time and Distance: 1 hour, 55 km from Kilimanjaro International Airport to Arusha
Today, your adventure begins after breakfast at your hotel. We're driving north and west, introducing you to the wonders of the Tanzanian landscapes as we head for Ndutu in the south-eastern part of the Serengeti. Our drive today is around 280km, five hours of changing scenery before we arrive at our destination. Although Nature and its rainfall determine exactly where the migrating animals will be in winter, Ndutu is a reliable base at this time of the year, allowing us to maximize our opportunities for tracking the animals.
During the journey to Ndutu, you will begin to appreciate the sheer scale of Tanzania's territory. The raw beauty of the landscapes will reveal itself. Your driver-guide will help you to spot any animals and birds on the way and answer any questions about what you see. Serengeti is of course a UNESCO World Heritage Site, an incredible mix of grasslands, savannah, woods, and mountain scenery, a haven for the wildlife which congregates in this fantastic natural setting. On arrival, we make the most of our time with an afternoon game drive in the Ndutu area. After today's journey and game-drive, your driver will take you safely to your accommodation for your overnight stay.
Accommodation: Ndutu Kati Kati Tented Camp
Meal Plan: Breakfast, Picnic lunch, and Dinner
Journey time and Distance: 5 hours, 280 km from Arusha to Ndutu
Having had a taster the previous afternoon, today you have the whole day ahead of you in the Ndutu area, spotting all varieties of wildlife 'on the move' with your expert driver-guide. Each day is different here, but we focus of course on the Great Migration, that unique natural wonder which involves a cast of breathtaking numbers, literally hundreds of thousands of animals as they make their annual journey across the plains.
Zebra and wildebeest are the most numerous of the migrating animals here, grazing on the short-grass plains of the Southern Serengeti and the northern part of the Ngorongoro Conservation area. But your driver-guide will also be on the lookout for other wildlife, too, using his expertise and 'eagle-eyes' to try to find elephant, lions, buffalo, leopard and cheetah – just some of the many, many species you will encounter in this stunning place.
At the end of the afternoon, it's back to your accommodation for a cool drink, some relaxation, a delicious dinner and the chance to discuss what you've seen during the day's safari… as well as to check your priceless photos.
Accommodation: Ndutu Kati Kati Tented Camp
Meal Plan: Breakfast, Picnic lunch and Dinner
Today our journey continues as we head from the edge of the Serengeti into its very heart…but not before we seize a final opportunity for a morning game drive around Ndutu, where we are sure to see something new. But now Serengeti beckons, and so we continue to head north and west into what is surely the world's greatest park.
At times this unsurpassed place is home to over 1.6 million herbivores and the thousands of predators who stalk them. Their fascinating habits and habitats are sure to provoke questions, so do ask your driver-guide to explain the amazing creatures you see all around you. At night, back at your accommodation, the sights, sounds, and smells of Africa will continue to enchant you on this wilderness adventure.
Accommodation: Serengeti Kati Kati Tented Camp
Meal Plan: Breakfast, Lunch , and Dinner
Journey time and Distance: 2 hours, 90 km from Ndutu to Central Serengeti.
Waking up in the Serengeti is something really special. Sights, sounds, and smells of Africa are all around us, and ahead is a full day of adventure in the world's most famous national park. After breakfast, we start today with the morning section of our game drive in Serengeti National Park, marveling at the stunning scenery, ever-changing light and always entertaining wildlife, all explained to you by your expert driver-guide.
After our picnic lunch, we set off again, searching for wildlife in this awe-inspiring park. Serengeti's wonders evolve subtly as the day progresses. The myriad animals and birds are the 'stars of the show' and Nature's dramas can unfold at any time. Of course, the animals don't work on any schedule, so we may find a lion or leopard, elephant and zebra, cheetah, and antelope at any time on our drives. At the end of the afternoon, we return to the camp for dinner and some much-needed rest.
Note: For those who have booked the Balloon Safari for today, you will be picked up from the camp at 05.00 hours for a 06.00 hours departure. If you wish to book a balloon safari, please let us know in advance.
Accommodation: Serengeti Kati Kati Tented Camp
Meal Plan: Breakfast, Picnic lunch, and Dinner
In the morning depart with picnic-lunch to Ngorongoro Crater. Descent into the Crater to view game on the vast grasslands of the crater-floor. Spectacular animal life can be found throughout the year due to the permanent availability of grass and water. Local wildlife includes black manned lion, the highly endangered black rhino, wildebeest, zebra, elephant, hippo, jackal and hyena. In the afternoon continue to Karatu.
Accommodation:Tloma Lodge
Meal Plan: Breakfast, L unch, and Dinner
Journey time and Distance: 3 hours, 145 km from Central Serengeti to Ngorongoro
After breakfast guided farm walk with an introduction to the cultivation of coffee. Return with picnic-lunch to Arusha with arrival in the early afternoon.
Drop-off Arusha airport or Kilimanjaro Airport.
Meal Plan: Breakfast and Packed lunch Journey time and Distance: 5 hours, 245 km from Ngorongoro to Airport
Included
Comfort – Accommodation: Travelers will be staying in small lodges and tented camps, bathroom facilities are ensuite, this option is perfect balance of quality and price. Comfort accommodations are handpicked to ensure the best quality.
Professional English/French/Germany/Italian/Spanish -Speaking Driver guide; A Friendly, Experienced and Passionate
Driver Guide expert at a wide variety of skills: Flora and Fauna, Tanzania's cultural and natural history.
Breakfast 6
Lunch 6
Dinner 6
Emergency medical evacuation insurance.
Transport: 4x4 Custom built –Toyota Land Cruiser equipped with pop-up roof, Opening Sliding windows, Seat Belts, Heavy duty wheels, and Extra Fuel tanks, Refrigerator for cooling drinks, one pair of binoculars per couple, Eco friendly Trash Bag, Wi-Fi on board during safari, Charging Outlets type Plug G for charging Cameras and smart phones.
Unlimited Game drives. And Bottled water, Coffee/tea, soft drinks, a bottle of wine throughout the tour.
Excluded
International and Domestic flights: The trip costs Excludes flights
Travel Insurance: The trip cost Excludes Travel Insurance which is mandatory
Good To Know
As a company, we are always honored to protect the benefits of our business partners and guests, and to always provide the best price, the best package and convenience in cancellation conditions for them.
Below cancellation policy is only for land services and we will follow the cancellation policy of airline companies for domestic flights.
If the booking is canceled 8 weeks to the departure you can get full refund.
If the booking is canceled 7 weeks to the departure, we will refund 100 EUR only.
If the booking is canceled 3 weeks prior to the departure, you will not be refunded. Under any circumstances, there will be no refund for the promoted tours. The balance will be identified as "Future Tour Credits" to use in the future. Please contact [email protected] or your tour operator to change tour dates and other details.
Under any circumstances, there will be no refund for the promoted tours. The balance will be identified as "Future Tour Credits" to use in the future. Please contact [email protected] or your tour operator to change tour dates and other details.
No refunds will be provided for tours sold during Black Friday under any circumstances to travelers or operators.
---
Get more information
Kindly feel free to ask the tour provider for details on pricing, quotas, and additional information.