Antalya Kaleici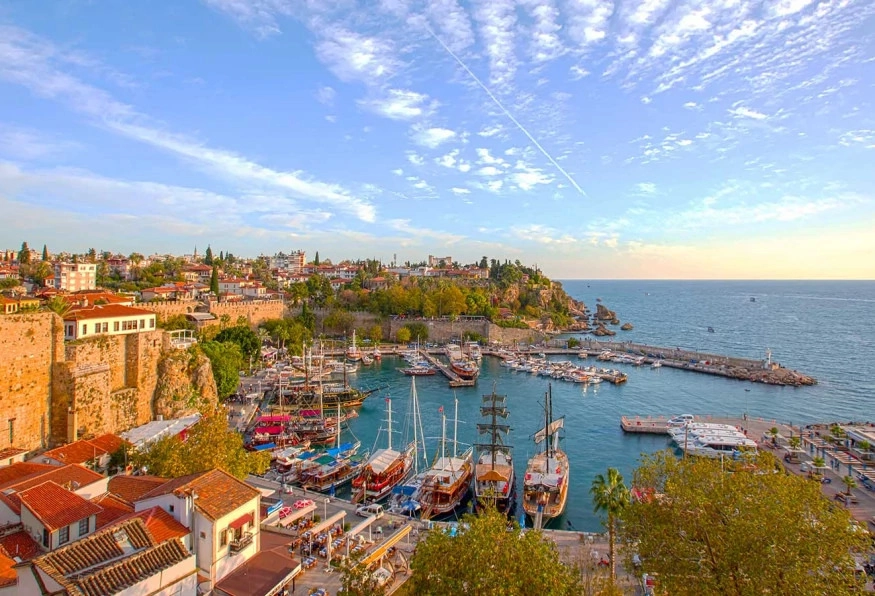 Kaleici is a historic city in Antalya. ıt ruled under Romans, Byzantines, Seljuks, and Ottomans, today most of the houses inside the walls become boutique hotels, restaurants, and handicrafts shops. It had been announced as a protected area (A place closed to construction due to its ecological and cultural values) by the government in 1972. The buildings inside the walls are still protecting their traditional features such as cumba (a kind of balcony), Taslik (traditional stone entrance).
The city walls were built by Romans on the Hellenic remains, were expanded and repaired during the Seljuk period. The walls are shaped like a horseshoe.
Hidirlik Tower is another historical site that can be seen in Kaleici. The tower gives the clues that it was built for protection purposes. The mosques Kesik Minare and Yivli Minare are other highlights that can be seen in Kaleici. It has been thought that Kesik Minare Mosque was built on the ruins of a basilica in the 5th AD. Yivli Minare mosque on the other hand has Seljuks architectural complex features, including Gıyaseddin Keyhusrev Madrasa, Seljuk Madrasa, Mevlevi Lodge, Zincirkiran Tomb, and Nigar Hatun Tomb inside.