Dolmabahce Palace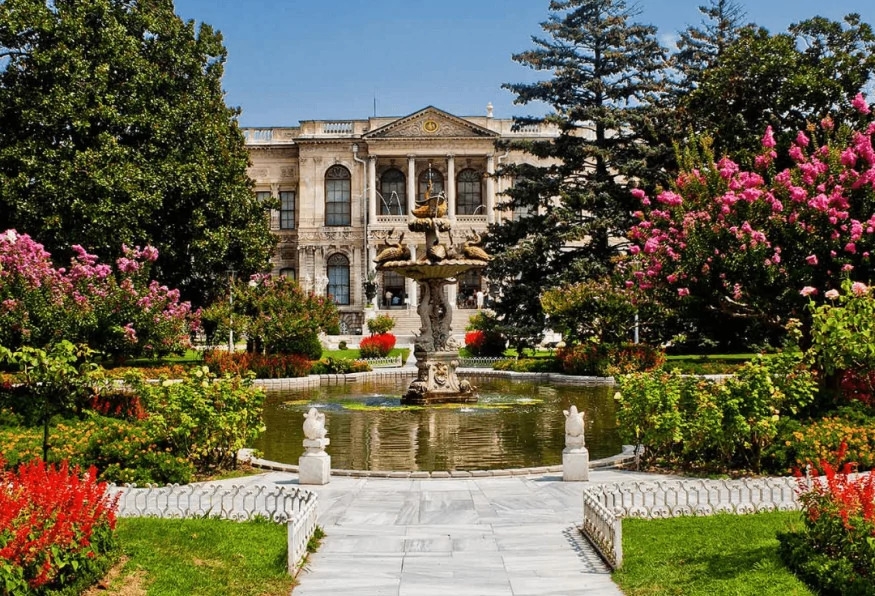 Dolmabahce Palace built by Sultan Abulmecid between 1843 and 1856 to well-known Armenian architect Balyan brothers, now is being served as a museum. The cove where the palace rise on it was the biggest one on the Bosphorus and used to be a harbor where Ottoman Admiralty was an anchor erstwhile.
The palace has 285 rooms and 43 saloons on its 3 floors, a 56-column reception hall that is lightening with 750 lights and English made giant crystal chandelier, was a place where receptions, governmental ceremonies were held.
Inside the palace, all the furniture have been reached today as originally and the most impressive samples of traditional hand made Turkish silk and wool rugs, rare decorative handicrafts from Europe and the far East, plus the mixture of baroque, rococo, and empirical styles also can be seen both interior and exterior. Palace painter Zonaro's 19, Ayvazovsky's 28 paintings are still on its walls among 600 paintings that were made by Turkish and foreign artists.
Room 71 in the Harem section is where the founder of the Turkish Republic Mustafa Kemal Atatürk's room, and on November 10 numerous visitors are visiting it with red carnations at their hands.
This Neobarok style palace is like a kind of bridge that connects East and West architectural, artistic features like İstanbul that connects two continents too.