Ozkonak Underground City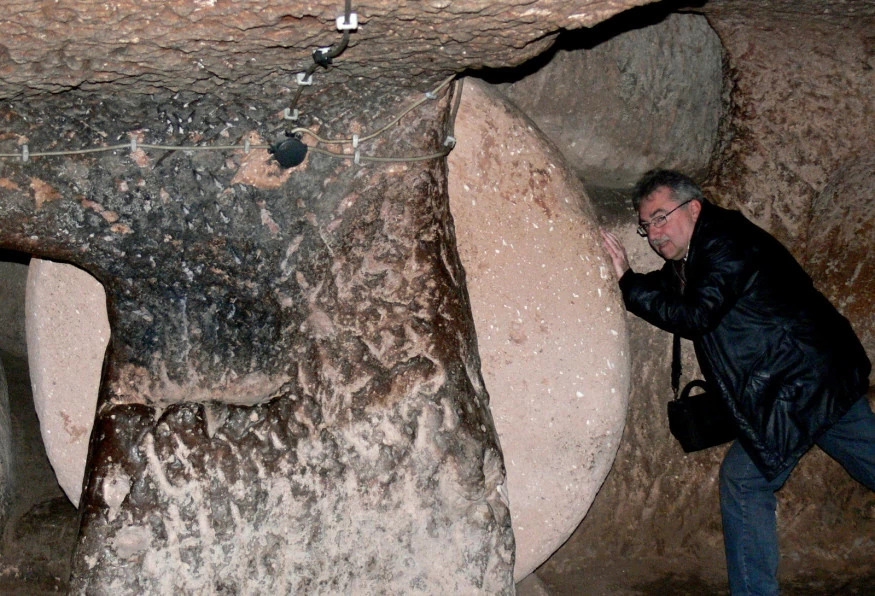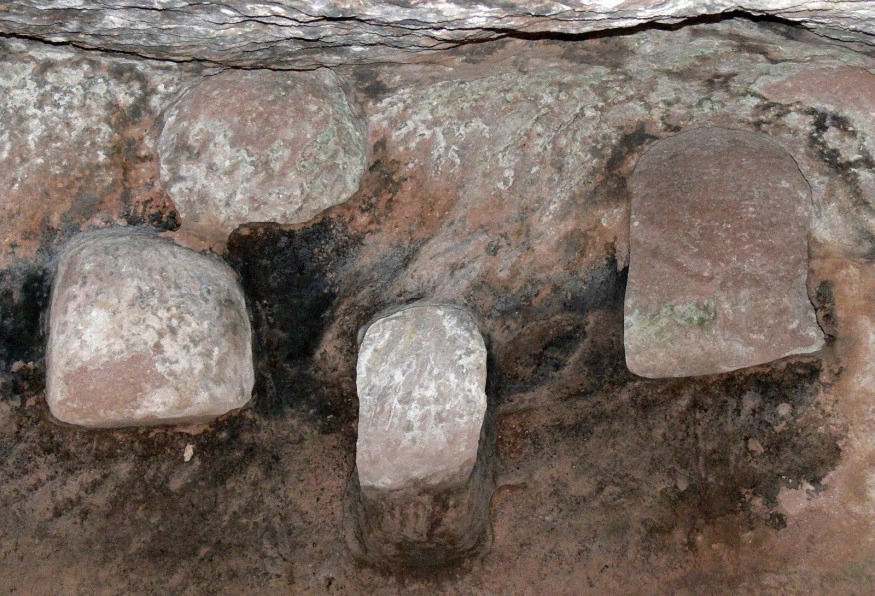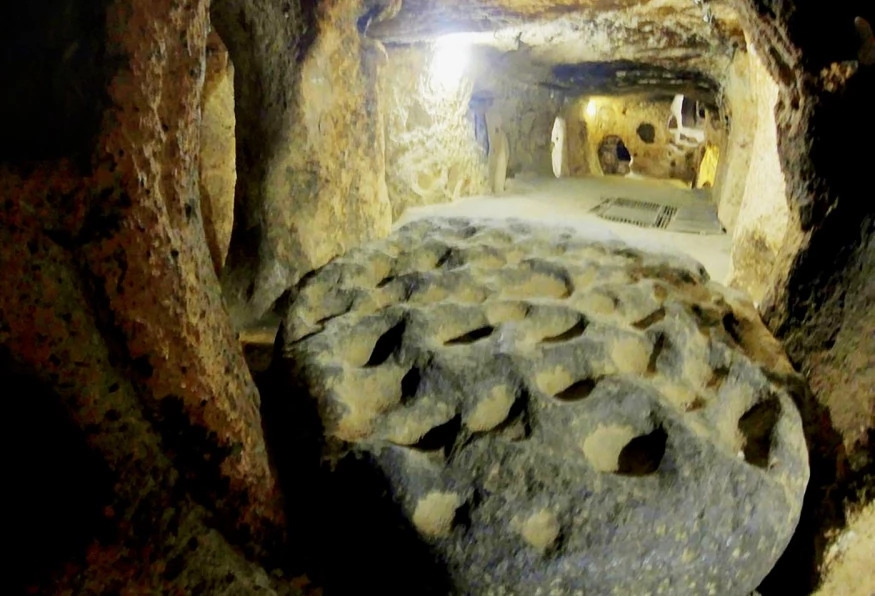 It is 14 kilometers northeast of Avanos and 30 minutes from the city center. It, like other underground towns, was carved into volcanic granite with numerous strata. When compared to other underground settlements in the vicinity, its distinguishing characteristic is the pipe connection system. When the city was sealed during sieges, this feature also was serving as ventilation. The rooms were linked to each other by tunnels and circular stones are employed as doorways.
There is no fixed date, although the city was most likely constructed during the Byzantine period or earlier, and it was founded in 1972 by a local farmer. It has been revealed that the city can accommodate 60.000 people, 40 meters in-depth, and has ten floors.