Quick Journey to Jordan
In Amman, 4 days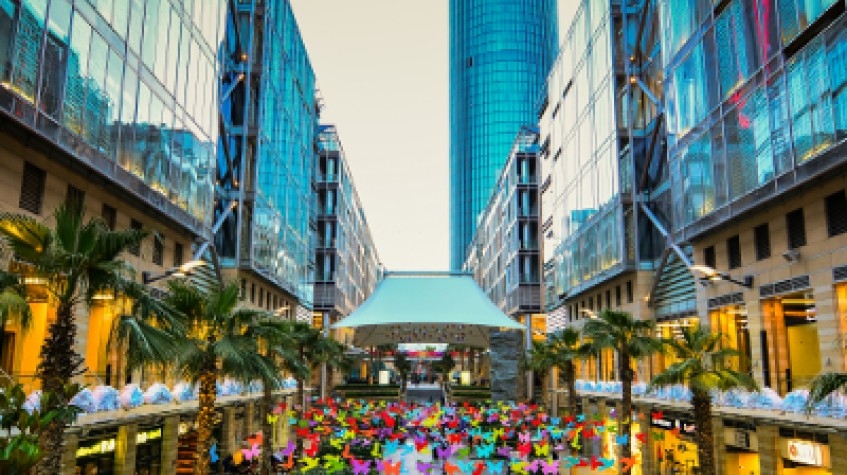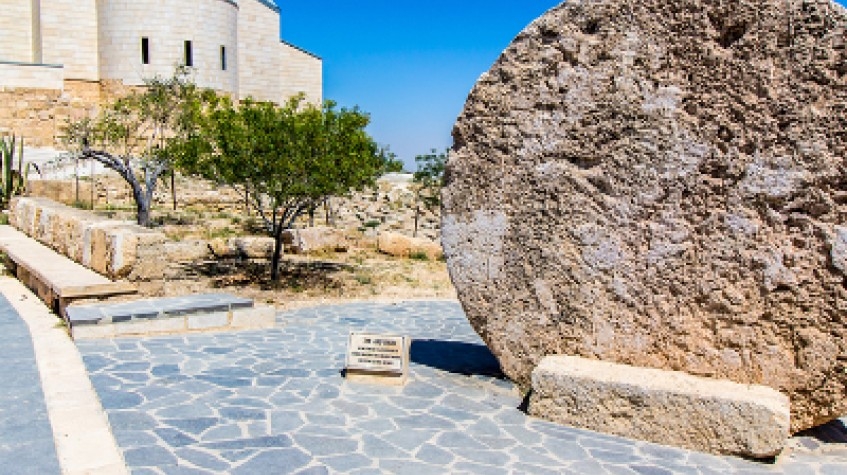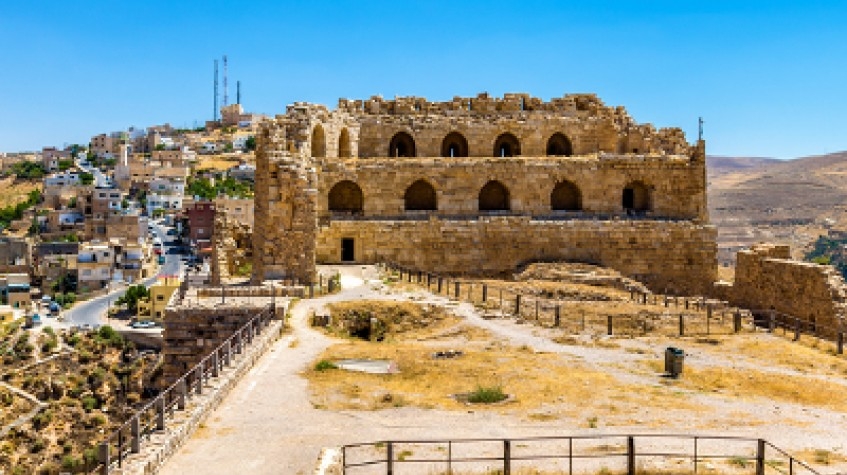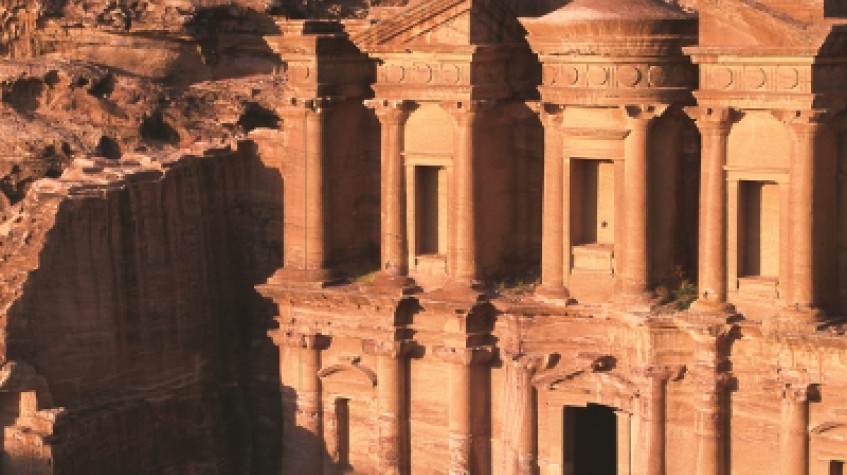 Tour Overview
Tour Language(s):
English
Group Size:
2 - 45
Suitable Ages:
18 - 99
Tour Provider:
YOLO Jordan
Jordan has delighted visitors for centuries with its World Heritage Sites, friendly towns, and inspiring desert landscapes. Jordan has a tradition of welcoming visitors: camel caravans plied the legendary King's Highway transporting frankincense in exchange for spices while Nabataean tradesmen, Roman legionnaires, Muslim armies, and zealous Crusaders all passed through the land, leaving behind impressive monuments. These monuments, including Roman amphitheaters, Crusader castles and Christian mosaics, have fascinated subsequent travelers in search of antiquity and the origins of faith. The tradition of hospitality to visitors remains to this day.
Highlights
Amman city is a historical site at the center of downtown., Mt. Nebo a city mentioned in the bible., Madaba city known for its Byzantine and Umayyad mosaics., The Nabatean Red Rose city of Petra.
Itinerary
Guests to be met by our Representative
(Depends on Arrival time): Drive to Amman city is a historical site at the center of downtown Amman, visit traditional souks, coffee shops, restaurants taste local food and sweets, visit churches and mosques. Amman is also the ancient city known as "Rabbath Ammon," then "Philadelphia," visit Roman Theatre and the Citadel. Head to your hotel in Amman.
Traveling Instructions:
Please apply 72 hours before departure.
Visitors to Jordan are required to fill the DECLARATION FORM and obtain the QR code that shall be presented upon boarding.
It is no longer required to bring a negative PCR test from the country of departure.
Vaccination is not required to enter Jordan.
Please note that having the QR code is a mandatory requirement to enter Jordan.
Q.A.I.A: The airport, which extends across 19 million square meters, includes two parallel runways of 3,660 meters in length and 61 meters in width, with a separation of 1,446 square meters. QAIA terminal provides high standards for what passenger's value most including: ample Food & Beverage and shopping areas, children's play areas, clear signage, sufficient.
flight information screens, comfortable seating in waiting areas, and high levels of service at the customer assistance counter. For more information about QAIA facilities please click here.
CUSTOMS: All passengers will pass through the Green Lane "Nothing to Declare" where random checks will be done of luggage in X-rays. In case of lost luggage, the person must proceed to Lost & Found and declare luggage arrived and luggage received. The Lost & Found Office is located after the Customs Zone. Due to security reasons Lost Luggage must be retrieved personally with Identification.
ARRIVAL: Arrival Area includes Meet & Greet Area, cafe area, toilets (free of charge). Guides/ escorts with welcome signs will meet in the Meet & Greet Area following the customs zone and transport will be parked outside the Arrival Hall.
LUGGAGE ASSISTANCE: Delivery of luggage from the Meet & Greet Area after customs for supplements and with pre-order. Luggage delivery from the belt to the bus a (after identification by each passenger or authorized travel staff). Please consider bigger vehicles or luggage van service to ensure convenient luggage handling. Please kindly pay attention to the vehicle's luggage capacity: Large bus (49-seats - 49 suitcases), Medium Bus (30 seats - 30 suitcases), Small Bus (17 seats - 17 suitcases), Van (12 seats - 12 suitcases), Mini-van (5 seats - 5 suitcases), Sedan car (3 seats - 3 suitcases).
VIP SERVICES & GREEN CORRIDOR: Supplied upon request to facilitate group arrivals and delivered according to prepaid / pre-arranged services and timing informed in advance.
VISA UPON ARRIVAL: Waiving visa fees for tourists of all nationalities coming through Jordanian tour operators whether traveling individually or in groups. The visa fee is waived on the condition that the traveler/travelers spend a minimum of two consecutive nights in Jordan.
The requirements are follows:
Passport manifest (full passport details are submitted to DMC 5 days prior to arrival).
Exact program to show a minimum stay of 2 nights at QAIA.
Must be printed on Jordanian Tour Operator headed paper.
Your clients must meet our airport representative in order that he will be able to assist them with visa procedure on passport control and get it free.
Drive to Mount Nebo, the reputed burial site of Moses, overlooking the Jordan Valley and the Dead Sea. Visit a mosaic school and workshop where you will have the opportunity to learn about these incredible crafts and to have a masterclass by one of the most experienced mosaic artists. Continue to visit the mosaic city of Madaba, where an ancient map of the Holy Land is set on the floor of Saint George's Church.
Continue via kings' way to Kerak An ancient Crusader castle, Karak sits 900 m above sea level and lies inside the walls of the old city. Later drive to the Nabatean city Petra
An astonishing day exploring hidden Petra! Enter the "Rose Red" city, hand sculpted from a mountain range by the Nabateans in the 3rd century BC. Begin your walk (or ride) at the imposing "Siq" a winding canyon road. At the end, you'll gaze in total amazement at Petra's most extraordinary monument - the towering Treasury building rising over 140 feet. Beyond that, discover soaring temples, elaborate royal tombs, a theatre, burial chambers, and water channels – all remnants of a once great Nabatean culture.
Today, Petra is both a Jordanian national treasure and a UNESCO World Heritage Site. Stop by shop of Ms. Marguerite van Geldermalsen (foreign wife of a Bedouin and author of the book "MARRIED TO BEDOUIN") and let you experience her life with the Bedouins. Lectures will be provided by Marguerite van Geldermalsen or her son. Hearing about an outsider blending in and being accepted by the Bedouin culture would be a great experience for you. Create your own sand bottle - Personalize your souvenirs with sand bottles featuring sites from Jordan or bearing your name or personalize them as gifts to your friends. After Petra Tour, Drive back to Amman.
Breakfast. Departure to Amman Airport (Q.A.I.A)
Included
Accommodation at 3* Hotels
Transportation by A/C modern private Vehicle
Transportation by A/C modern vehicle.
All entrance fees as mentioned in the program.
24/7 Emergency contact.
Meet & assist upon arrival and departure.
Arrival free Visa.
Excluded
English Speaking Licensed Guide on day 3 for pax range from 2 till 6 Pax, and throughout the whole tour for a group of 7 people and above.
Air Ticket and Travel Insurance.
Lunches and Dinners
All beverages with meals.
All gratuities (Guides, drives, porters, hotels staff etc.…)
Personal expenses.
Optional excursions.
Any other expenses of personal nature
Good to Know
As a company, we are always honored to protect the benefits of our business partners and guests, and to always provide the best price, the best package and convenience in cancellation conditions for them.
Below cancellation policy is only for land services and we will follow the cancellation policy of airline companies for domestic flights.
If the booking is canceled 8 weeks to the departure you can get full refund.
If the booking is canceled 7 weeks to the departure, we will refund 100 EUR only.
If the booking is canceled 3 weeks prior to the departure, you will not be refunded. Under any circumstances, there will be no refund for the promoted tours. The balance will be identified as "Future Tour Credits" to use in the future. Please contact [email protected] or your tour operator to change tour dates and other details.
Under any circumstances, there will be no refund for the promoted tours. The balance will be identified as "Future Tour Credits" to use in the future. Please contact [email protected] or your tour operator to change tour dates and other details.
No refunds will be provided for tours sold during Black Friday under any circumstances to travelers or operators.
Need help? Get more information
Kindly feel free to ask the tour provider for details on pricing, quotas, and additional information.