7 Days All Inclusive Hotel Kusadasi Holiday
In , 7 days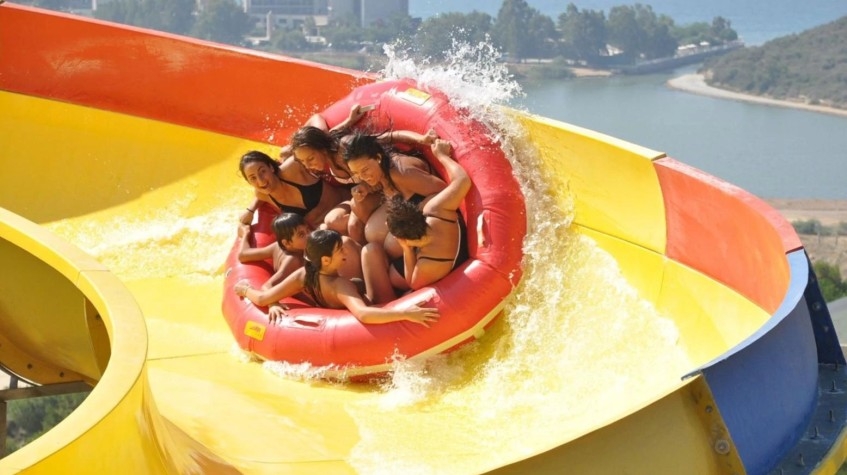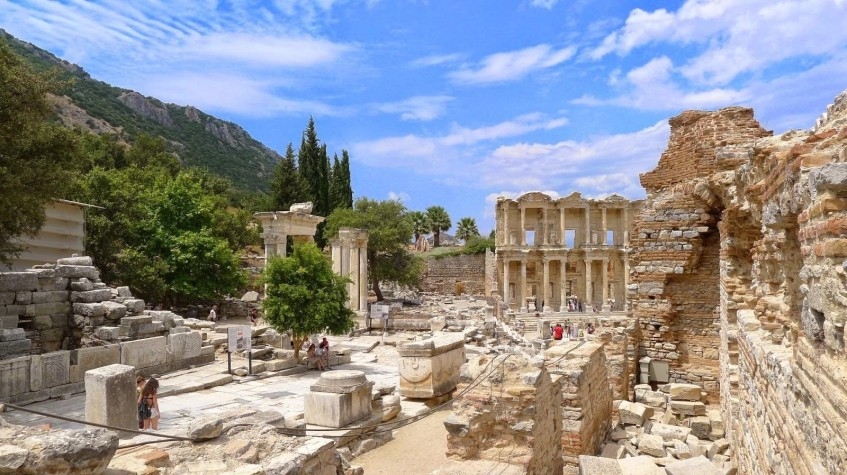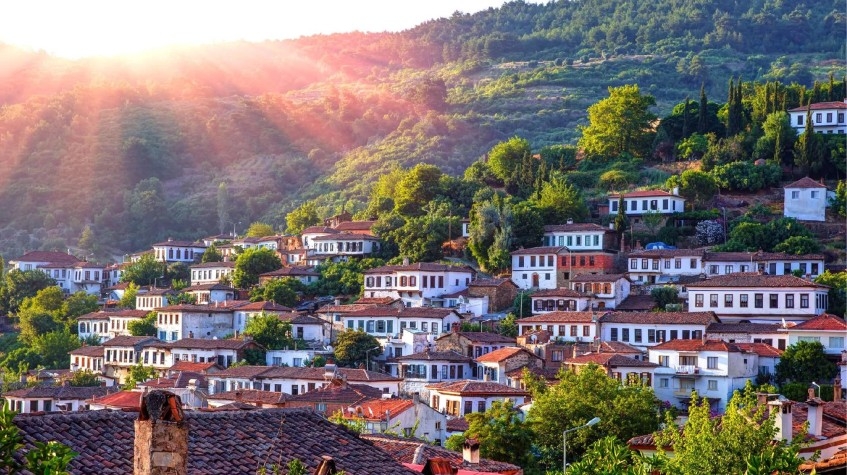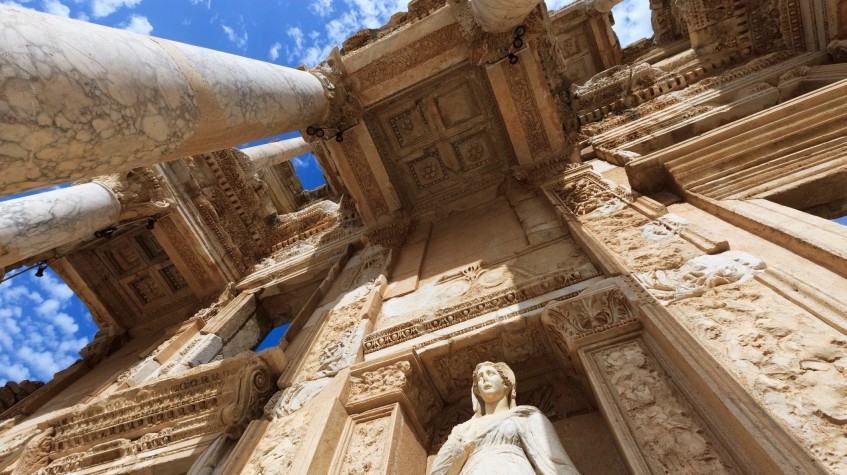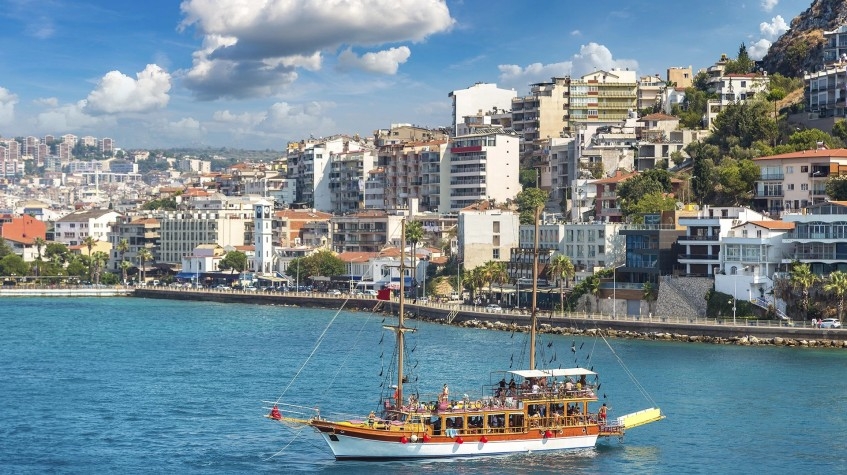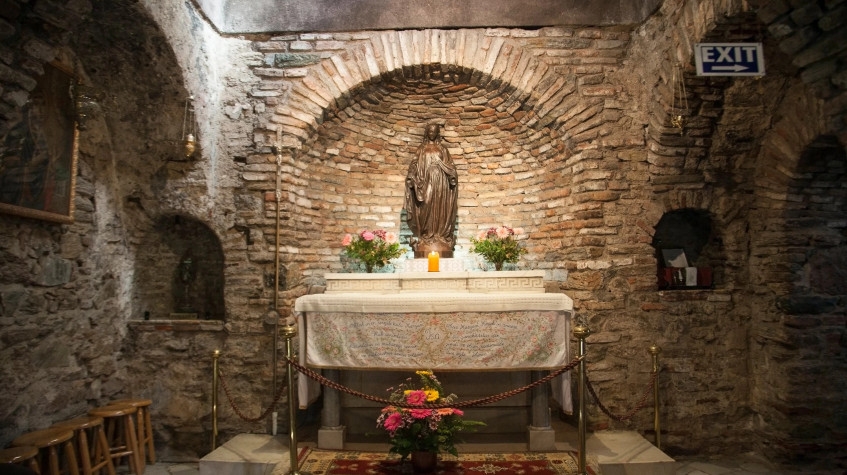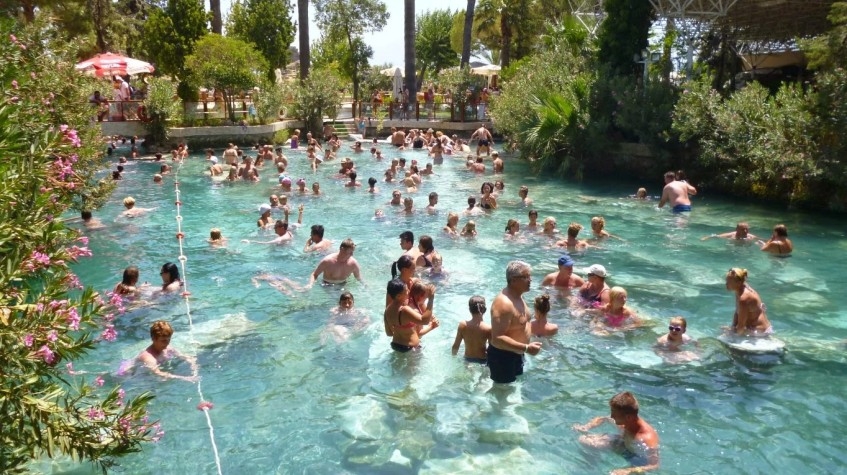 Tour Overview
Tour Language(s):
English
Group Size:
1 - 40
Suitable Ages:
1 - 90
Pickup Time:
14:27
Dropoff Time:
14:27
Tour Provider:
TravelShopKusadasi
Looking for a getaway that includes stunning natural landscapes, rich cultural history, and a relaxing all-inclusive hotel stay? Look no further than our 7-day holiday package in Kusadasi, located in the Aegean region of Turkey. This package includes visits to two of the most iconic destinations in the area: Ephesus, the ancient Roman city known for its impressive ruins and well-preserved architecture, and Pamukkale, a natural wonder featuring cascading white terraces of hot springs and mineral-rich pools. In addition to these excursions, you'll also enjoy a comfortable all-inclusive hotel stay in Kusadasi, where you can relax and soak up the sun on the beaches of the Aegean Sea, indulge in delicious local cuisine, and take advantage of various amenities and activities provided by the hotel. So come join us for a memorable holiday experience in the Aegean region of Turkey!
Highlights
Kusadasi, Ephesus, Off-Road Safari, Picnic Boat Cruise, Pamukkale, Aqua Park, All-Inclusive Hotel Accommodation.
Itinerary
(All inclusive)
Welcome to Kusadasi, and the beginning of your Turkey tour! As you travel through Kusadasi and other parts of the country, you will encounter an array of amazing ancient sites, natural wonders, delectable cuisine, and the warm hospitality of the locals. Be sure to take a look at our popular optional tours below, which are highly recommended by fellow travelers.
(All inclusive)
The departure to visit Ephesus, one of the best preserved ancient sites in the world, will be early in the morning. In Ephesus, you will visit the Temple of Artemis, Curetes Street, the famous Roman Baths, the Celsus Library, the Grand Theatre, and have a lunch break at a small Turkish restaurant. We will travel to Sirince Village after lunch, which has a great reputation for producing regional wine in Turkey, particularly fruit wines. The 19th-century neighborhood of Sirince still has its original architectural details and is well-known outside of the nation. It is famous for its homemade wines that are specially made from different kinds of fruits, such as blackberries, blueberries, melons, and strawberries. In the evening, you will be tested on your knowledge of making fruit wine. On the way back to the hotel, we will stop at a carpet weaving center or a leather production center for shopping. Dinner and overnight in Kusadasi.
(All inclusive)
Following breakfast, get ready for a full day of fun and adventure as we venture up into the mountains with our experienced and friendly guide. Our itinerary includes visiting a local mosque and a village family, indulging in a refreshing water lunch, taking a dip in the crystal-clear waters of Taurus Mountain, and immersing ourselves in the stunning natural beauty of the area. If you're looking to escape the heat of the Mediterranean shore, we'll take you to the best spots in the cool mountains. One of the most exhilarating ways to explore the Taurus Mountain region is by taking a Jeep Safari, which offers an adrenaline-fueled journey through winding roads, narrow unsurfaced roads, dense pine forests, and the occasional sight of flocks of sheep and traditionally dressed village women. After an exciting and dusty ride, we'll take a refreshing dip in a local waterfall hidden amongst the trees, where the cool waters of "Selale" will wash away all the grime. After this adventure, we'll return to Kusadasi for dinner and an overnight stay.
(All inclusive)
Following breakfast, we will have an enjoyable picnic boat trip. This day-long excursion will take us to a variety of beaches around Kusadasi, allowing you to sit back and soak up the sunshine while enjoying a fully inclusive, cooked picnic lunch. We will return to the hotel around 5:00 p.m., giving you plenty of time to relax before dinner. After dinner, we will stay overnight in Kusadasi.
(All inclusive)
Early in the morning the tour will ride to Pamukkale. Pamukkale is known for its marvel of calcite travertines and travertine pools. It is one of the most visited sites in Turkey. Tangem paragliding and hot air balloon tours, which have been held in the region for few decades, are very popular attractions among travelers.
Hierapolis is the second-most visited place in the district. It was founded as a thermal spa in the 2nd century BC in a region rich in natural resources. The city was later rebuilt during the Roman era, and many of the structures that visitors can see today were constructed during this period. The Necropolis, which is home to more than 1200 tombs, the Roman Theater, the Temple of Apollo, which dates back to the 3rd century BC, and the Byzantine Church, which features early Christian architecture, can be seen in the ruins. Dinner and overnight in Kusadasi.
(All inclusive)
Following breakfast, we will head to Adaland, one of the coolest and most exciting spots in Kusadasi. Here, you will experience heart-thumping thrills and spills in the most fascinating sun-washed water park ever created. With a wide range of excellent facilities and water-based rides, you can look forward to a full day of fun. Whether you choose to make a splash in the cool blue wave pool, take a thrilling plunge down the water slides, or simply relax and float around the lazy river and soak up the sun on the cool grassy beaches, there is something for everyone. After an exciting day at Adaland, we will enjoy dinner and stay overnight in Kusadasi.
(Breakfast included)
End of our services. Please, check your suitcases, flight details, and other details before your flight. Please remember that, you can sign up to take advantage of TSG credits, and this is the best way to snag credits and use them for your next trips as a discount, as well as to hear about the hot deals according to your interests. Safe travels until we meet again!
Included
6 nights' hotel or resort accommodation in Kusadasi - Charisma Hotel
PS: If This hotel list not available at the time of your booking then we will arrange smilar other hotel for your group.
If you prefer a Different category hotel, there might be an additional cost.
Professional English-speaking tour guides
All-inclusive meals, alcohol and soft drinks
Transportation in a fully air-conditioned, non-smoking coach
Arrival transfer from Izmir airport or Kusadasi bus station
Departure transfer to Izmir airport or Kusadasi bus station
Guided Ephesus tour
Guided SUV Safari Tour
Guided Picnic Boat Cruise
Guided Pamukkale Tour
Adaland Aqua Park visit
All entrance fees mentioned in the itinerary
THINGS TO BE CHECKED PRIOR THE TOUR;
Please check the information below before your departure
1- International Flight Tickets
2- Tour itinenary
3- Confirmation received from us to include Hotel reservations etc.
4- Domestic Flight Tickets if any (Please check your title/name spelling printed correctly)
5- Passport Validation Terms
6- Visa if needed (check before your trip for the dates on your visa )
7- If visa needed, please ask us for invitation letter to ease the visa application process
8- Flight details for on time Airport transfer services
9- Observe the luggage limitation by Airlines for domestic flights ifa ny
10- Obtain emergency contact details from our office
Excluded
International and Domestic Flights
City tax
Turkey entry visa
Personal expenses: Extras at hotel
Tipping: Tips for guides and drivers
Insurance: All types
Any other expenses which are not mentioned in the "included" section
Good to Know
As a company, we are always honored to protect the benefits of our business partners and guests, and to always provide the best price, the best package and convenience in cancellation conditions for them.
Below cancellation policy is only for land services and we will follow the cancellation policy of airline companies for domestic flights.
If the booking is canceled 8 weeks to the departure you can get full refund.
If the booking is canceled 7 weeks to the departure, we will refund 100 EUR only.
If the booking is canceled 3 weeks prior to the departure, you will not be refunded. Under any circumstances, there will be no refund for the promoted tours. The balance will be identified as "Future Tour Credits" to use in the future. Please contact [email protected] or your tour operator to change tour dates and other details.
Under any circumstances, there will be no refund for the promoted tours. The balance will be identified as "Future Tour Credits" to use in the future. Please contact [email protected] or your tour operator to change tour dates and other details.
No refunds will be provided for tours sold during Black Friday under any circumstances to travelers or operators.
Need help? Get more information
Kindly feel free to ask the tour provider for details on pricing, quotas, and additional information.