5 Day Accessible Travel Istanbul City Tour Package
In Istanbul, 5 days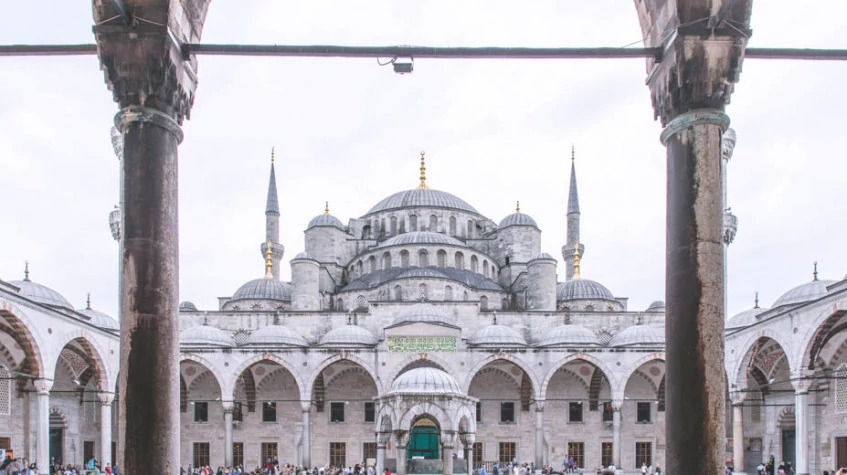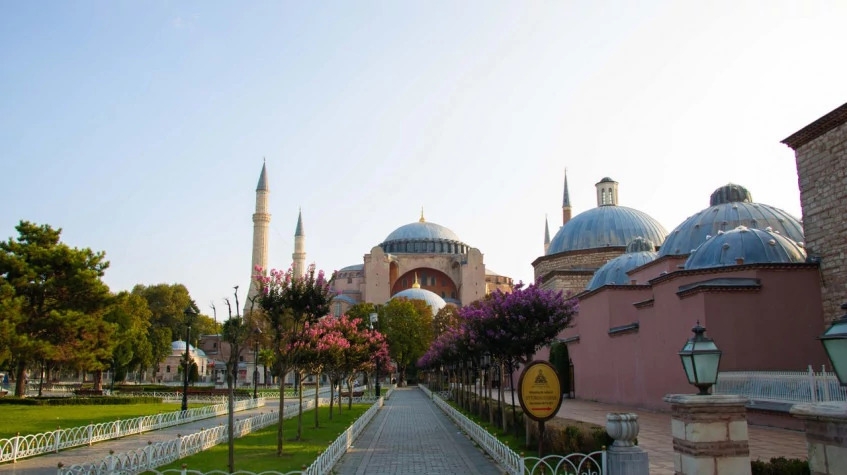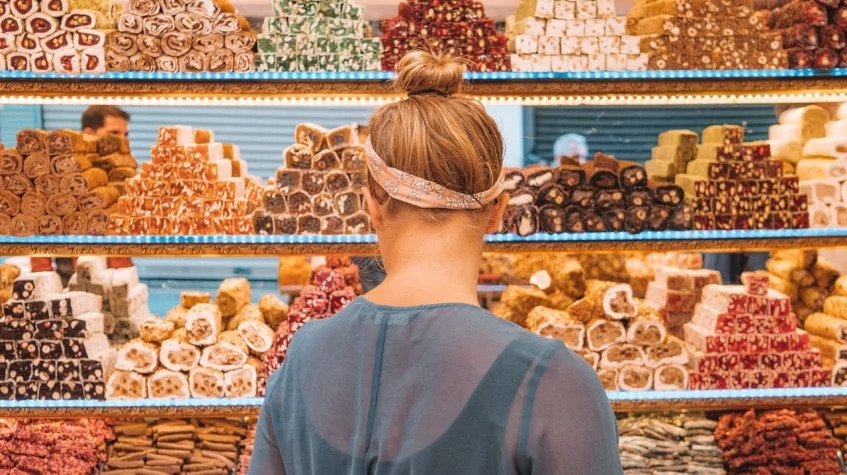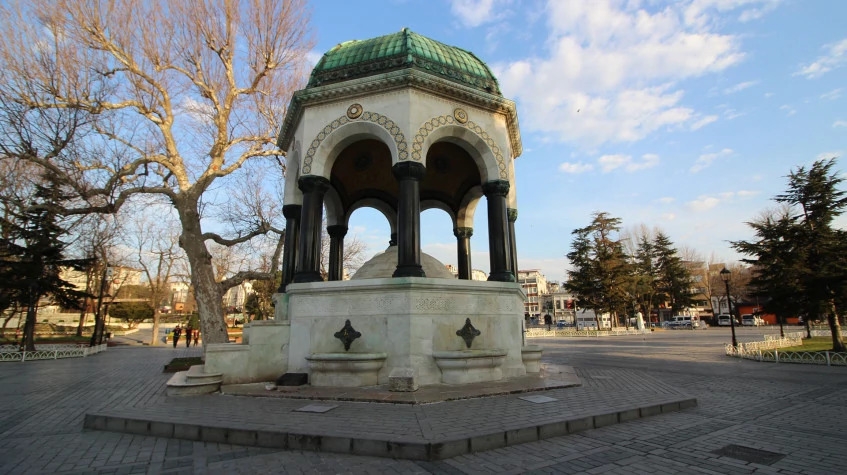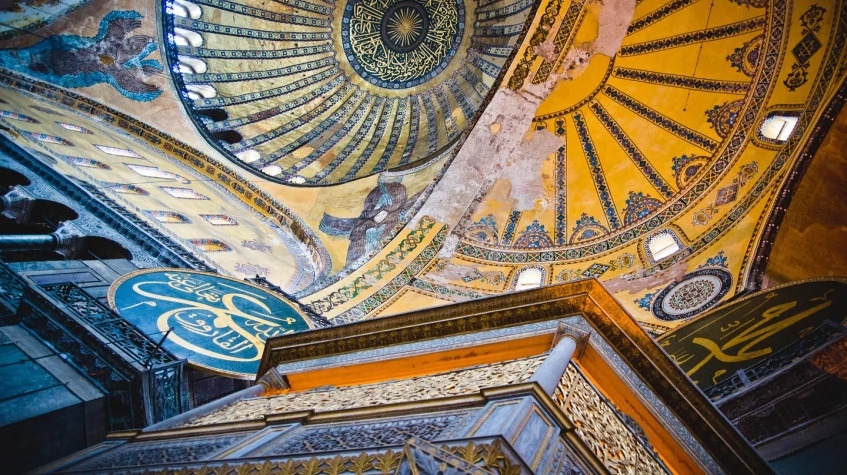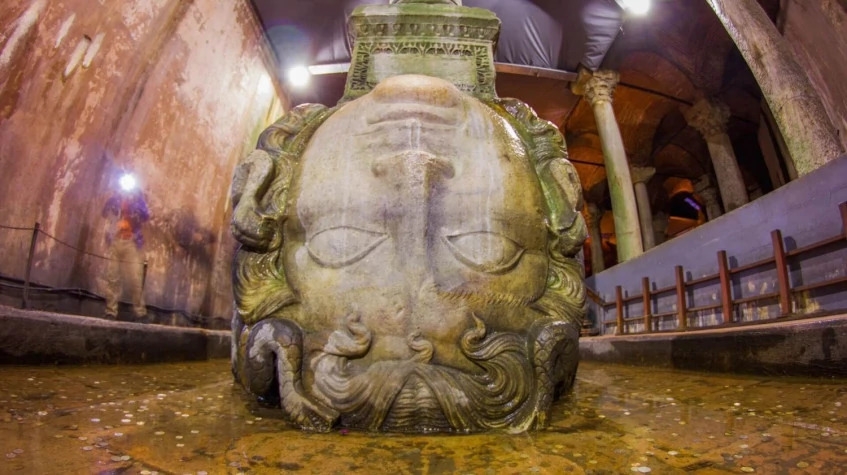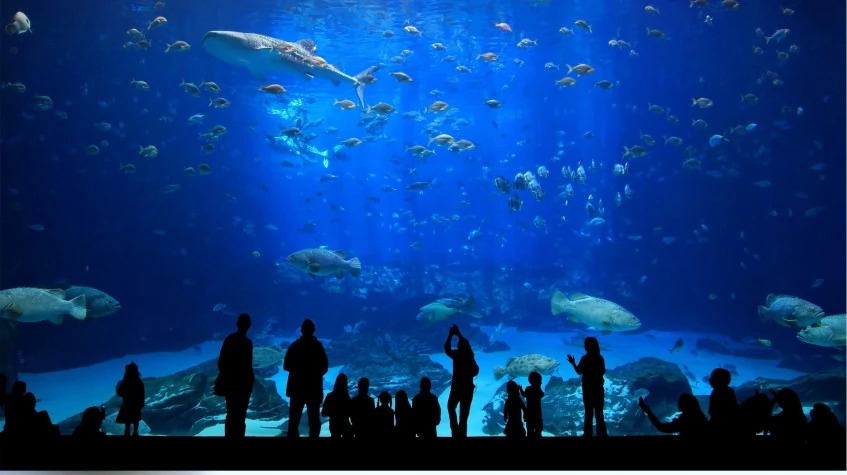 Tour Overview
Tour Language(s):
English
Group Size:
1 - 45
Suitable Ages:
0 - 99
Tour Provider:
Travel Shop Booking
Thanks to awareness activities that lasts for decades, today Turkey has various disability-friendly destinations. Turkey's most touristic cities such as Istanbul, Antalya, Izmir, and the ancient cities, museums, hotels in these locations, and more else, are now accessible travel destinations. The good news is the facilities are generating investment and regulation works to increase the numbers, destinations, and themes of the disabled tours in Turkey more than ever. Accessible travel theme while making it possible to have holiday opportunities for disabled people and for their families, parents can experience holidays without worrying about transportation, communication, and other requirements that they will need. What is left from the accessible travel theme is the happy faces, memorable photos, a lot of fun, and strengthened both family and social ties. Turkey with its breathtaking traveling destinations, theme parks, thematic museums, well-designed transportation options, and kind staff is the new accessible path of travel.
Tour Highlights: Hippodrome, Sultan Ahmet Mosque, Topkapi Palace, Basilica Cistern, Bosphorus Cruise, Bosphorus By Boat, and Aquarium.
Let's get you here if you have a lot of questions on your mind concerning disability travel to Turkey.
Highlights
Accessible Istanbul , Accessible Istanbul Tourism ,Accessible Tourism
Itinerary
Welcome to Turkey Istanbul Airport. Meet with mice & wedding staff and transfer to your hotel, transfer from airport & check in to your hotel. Overnight in Istanbul.
Optional Evening Tour: WHIRLING DERVISHES SHOW -Mawlana Jalaladdeen Rumi or Rumi for short, a spiritual master and poet of the late 13th century. Hodjapasha Culture Center; This new center was a 550 yrs old Turkish Bath recently converted to Hodja Pasha Show Center. It was built by Sinan Pasha who was a teacher and later vizier to Fatih Sultann Mehmt during the 1470s.
(Breakfast included)
After breakfast, we will have Istanbul City Tour. Our first visit will be to Hippodrome. Ancient Hippodrome was the scene of chariot races, with the three monuments; the Obelisk of Theodosius, the bronze Serpentine Column, and the Column of Constantine. Then we will visit Hagia Sophia Mosque, previously known as the Church of Divine Wisdom, which is the best of its kind! For around 1000 years, it was the largest church in the world, decorated with stunning 6th-century golden mosaics.
Your next visit will be to Sultanahmet Mosque. it was built in the 16th century by the architect Mehmet and is known as the Blue Mosque because of its magnificent interior decoration of blue Iznik tiles.
Lunch break at 13:00 pm. at Serbethane Restaurant which is next to the mosque.
After lunch, the magnificent Topkapi Palace which was built as the official residence of Ottoman Sultans will be visited. Today this palace is a museum with a wide collection of Ottoman artifacts including imperial jewels, porcelain, armor, weapons, and else… Overnight in Istanbul.
Topkapi Palace: The entrances of some parts of the museum are straight entrances without thresholds. Disabled visitors using their wheelchairs to enter these sections.)
Sultanahmet Mosque: The wheelchair ramp is located at an entrance on the northwest side. The carpet inside is hand-woven and decades-old, wheelchair users will have to transfer out of their own wheelchair and into a wheelchair that the staff provides.)
Hagia Sophia: The wheelchair ramps are at the entrance
Please Note: Please do not forget to carry a scarf with you because of visiting Blue Mosque & Haghia Sophia Mosque.
(Breakfast included)
The departure from the hotel will be at around 08:30 am for the Istanbul Bosphorus Cruise and shopping tour. Bosphorus By Boat is a traditional excursion by boat along the waterway separating Europe and Asia. The shore is lined with old wooden villas, palaces of marble, fortresses, and small fishing villages. During the excursion, you will see the magnificent sights of the following attractions from the boat. Dolmabahce Palace, and further along, the parks and imperial pavilions of Yildiz Palace, Ciragan Palace, 300 meters of its marble facade facing the shore can be seen. Next Ortakoy which is a symbol of Istanbul, Rumeli Fortress which was built by Mehmet the Conqueror in 1452 and completed in only four months, Beylerbeyi Palace the summer residence of Ottoman sultans and those buildings' magnificent architectural view can be seen from the boat. Overnight in Istanbul. Next Grand Spice Bazaar where you can find; Exotic Spices and Herbs, Turkish Baklava, Turkish Delights, Turkish Coffee, nuts, fruits, etc.
There are wheelchair ramps at the entrance of the boat.
The audio guide is available in English, French, German, Italian, Polish, Russian, Spanish, Turkish, Arabic, and Chinese

.
(Breakfast included)
After breakfast, we will visit the Basilica Cistern one of Istanbul's splendid historical buildings. This large underground cistern was built by Byzantine Emperor Justinian I (527-565) and is known as Yerebatan Palace due to the marble columns rising from the water creating a fantastic view worth seeing. It is also known as Basilica Cistern since there is a basilica in the place where the cistern was located.
Wheelchair visitors will find an elevator providing easy access to the sightseeing platform. The visiting area is designed to be accessible by wheelchair as well.
In the afternoon we will drive to Aquarium Istanbul, which spreads around 17,000m2 and the house 1,500 different sea creatures. It has been meeting its visitors with the new generation technology and themes since 2011. It is offering a visual feast with its 17 different themes and 1 Amazon Rain theme in total.
(Breakfast included)
After breakfast check out from the hotel. We hope your tour was a memorable one and we look forward to seeing you in the future on another Travel Shop Booking tour. Have a safe trip back home and thanks for choosing Travel Shop Booking.
Included
4 nights hotel in Istanbul Point Hotel Taksim - Double Tree Hilton Old Town
Professional English-speaking tour guides
Arrival airport transfer from Istanbul Airport
Transportation in a fully air-conditioned, non-smoking coach
Return transfer to Istanbul Ataturk airport
Guided Istanbul City Tour
Guided Istanbul Bosphorus cruise and shopping tour
All entrance fees mentioned in the itinerary
Excluded
City tax
Turkey entry visa
Lunches and Dinners
Personal expenses: extras at hotel or additional meals
Tipping: Tips for guides and drivers
Insurance: All types
Good To Know
As a company, we are always honored to protect the benefits of our business partners and guests, and to always provide the best price, the best package and convenience in cancellation conditions for them.
Below cancellation policy is only for land services and we will follow the cancellation policy of airline companies for domestic flights.
If the booking is canceled 8 weeks to the departure you can get full refund.
If the booking is canceled 7 weeks to the departure, we will refund 100 EUR only.
If the booking is canceled 3 weeks prior to the departure, you will not be refunded. Under any circumstances, there will be no refund for the promoted tours. The balance will be identified as "Future Tour Credits" to use in the future. Please contact [email protected] or your tour operator to change tour dates and other details.
Under any circumstances, there will be no refund for the promoted tours. The balance will be identified as "Future Tour Credits" to use in the future. Please contact [email protected] or your tour operator to change tour dates and other details.
No refunds will be provided for tours sold during Black Friday under any circumstances to travelers or operators.
Black Friday tours can only be purchased during the campaign, and the prices are exclusively available during Black Friday 2023/2024.
Every traveler and operator who participates in Black Friday tours are required to review the inclusions and exclusions of the tour before making a purchase. TSG does not accept any responsibility in this regard.
No refunds will be provided for tours sold during Black Friday under any circumstances to travelers or operators.
Refunds are not available for balloon tours, even in the event of weather-related cancellations.
Tour dates and departure dates during the Black Friday deals are non-negotiable, as accommodation and transportation arrangements have already been made.
Please note that all entrance fees, whether for daily or multi-day tours to any destination, are not covered by the Black Friday prices.
All travelers and operators who purchased tours during the Black Friday campaign are presumed to have read and accepted the terms and conditions of the Black Friday campaign.
TSG reserves the right to change the terms and conditions.
---
Get more information
Kindly feel free to ask the tour provider for details on pricing, quotas, and additional information.