7 Day Special New Year Turkey Tour Programme 2023
In Istanbul, 7 days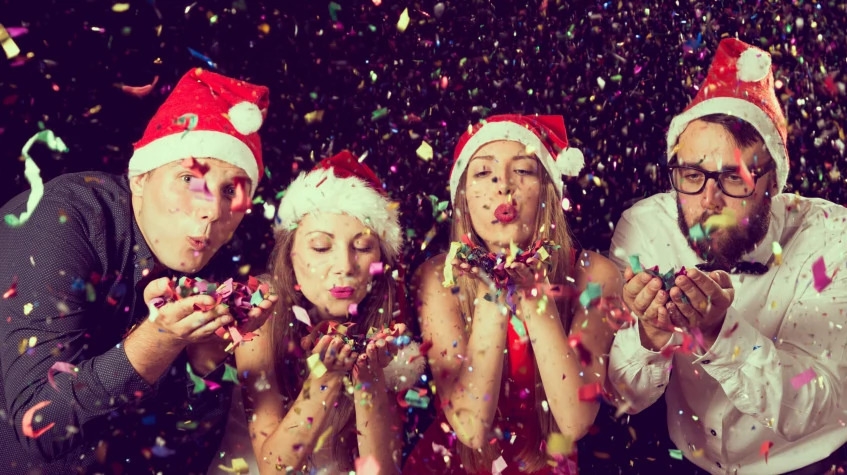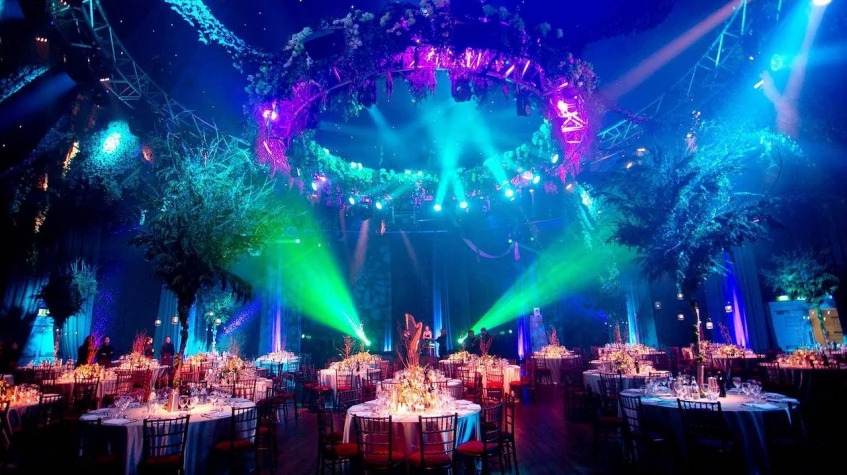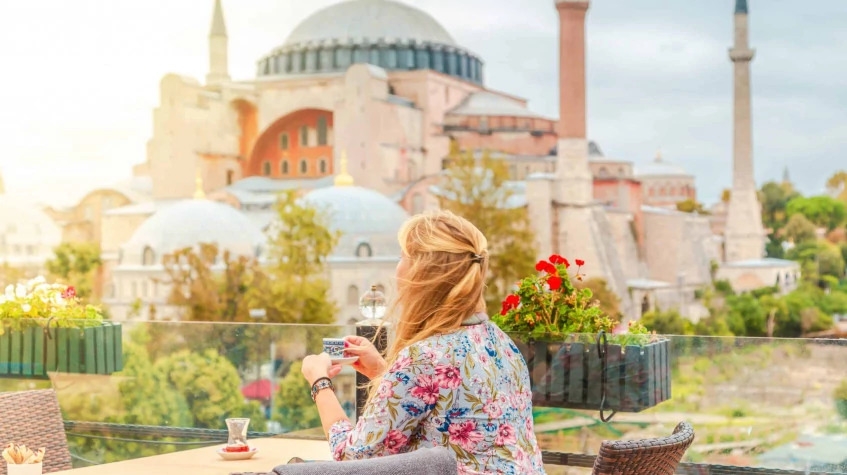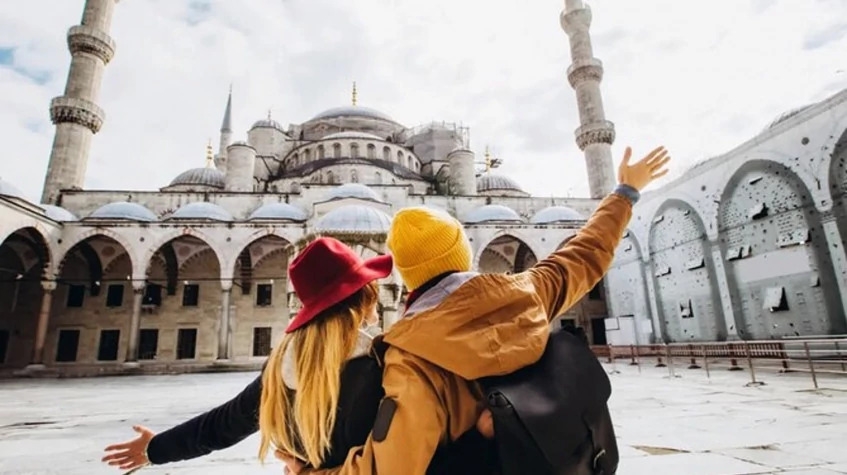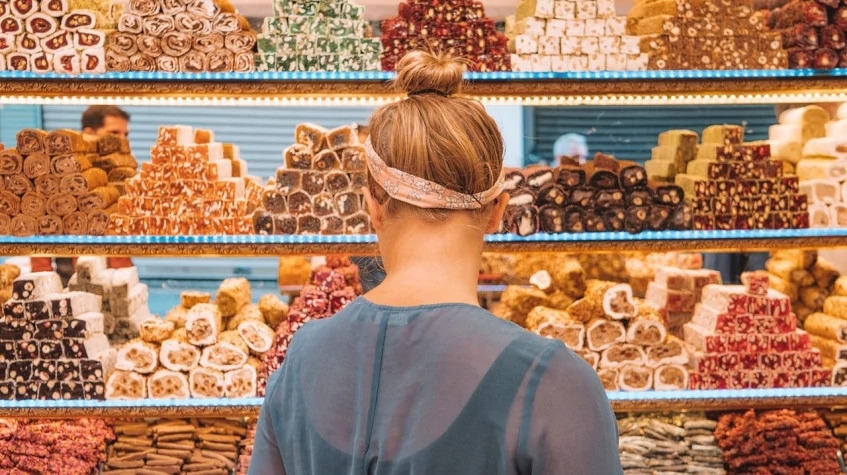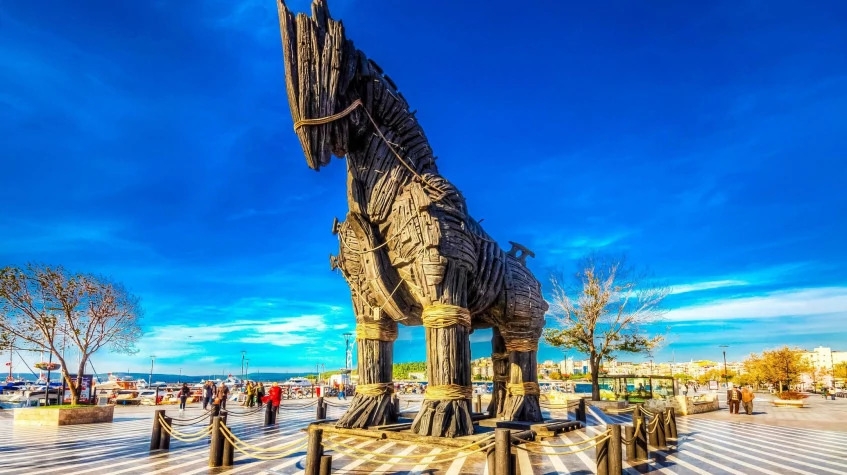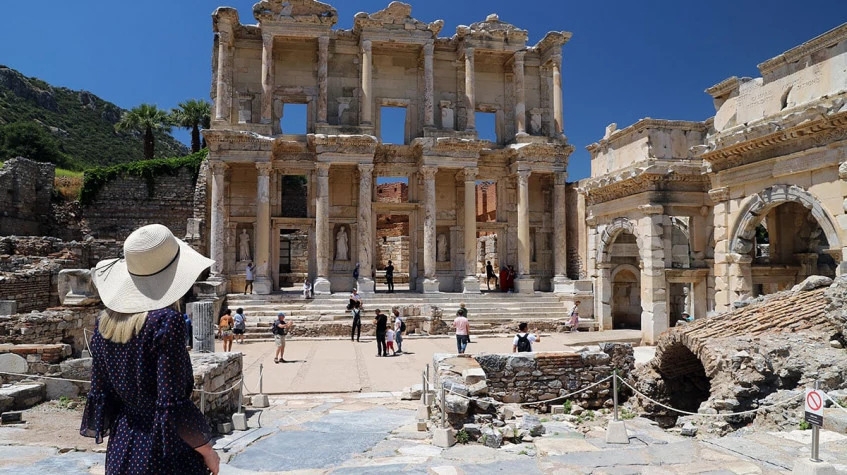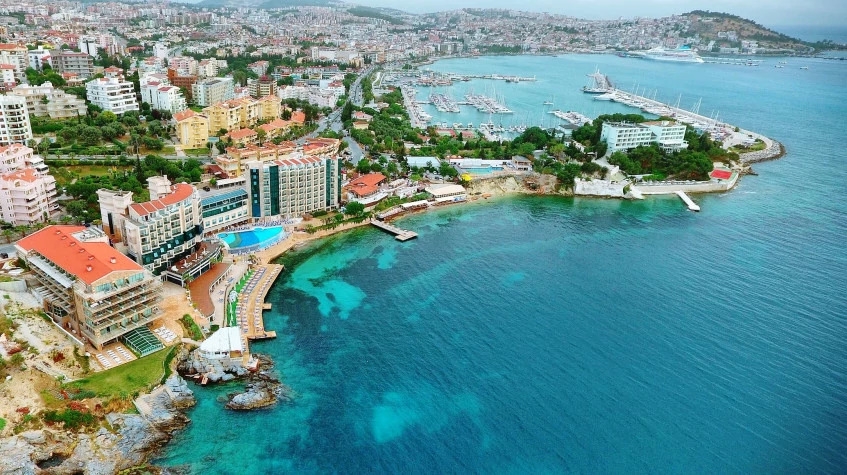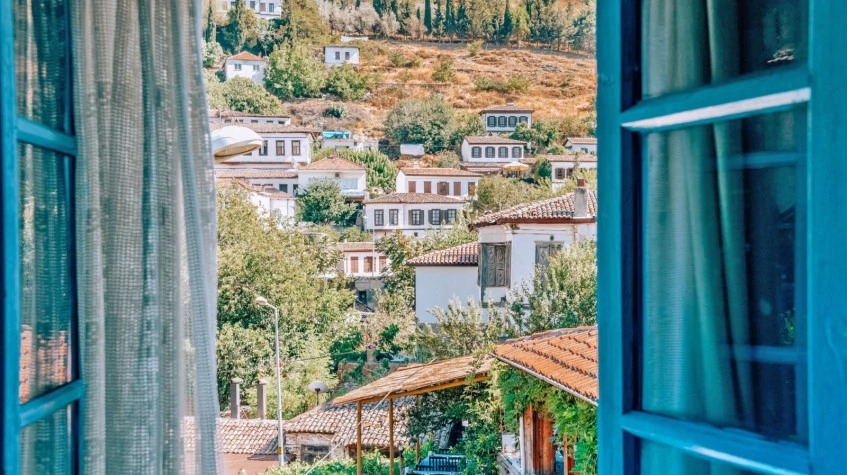 Tour Overview
Tour Language(s):
English
Group Size:
1 - 45
Pickup Time:
10:24
Dropoff Time:
10:24
Tour Provider:
Travel Shop Booking
We are organizing the New Party in Kusadasi, one of the most beautiful entertainment cities in the world and one of Turkey's most popular and well-known tourist destinations. Sip unlimited alcoholic and non-alcoholic drinks at your hotel by the sea, taste wonderful rich open buffet meals. We will organize New Year's entertainment with amazing live music and DJ Music performances.
For New Year Celebrations, we include 3 of the best destinations in Turkey including Istanbul, Gallipoli, Pergamon, and Kusadasi. Please have a look at our New Year tour packages for an unforgettable time during New Year Holiday in Turkey that you can arrange and book as a group or privately. To have fun, travel around and meet with new people, do not miss out on our special program for New Year.
Itinerary
Upon our arrival at Istanbul International Airport, your guide will meet, assist and transfer you to the hotel. Istanbul was the capital city of the East Roman Empire and Ottoman Empire. Also, it is one of the most fascinating cities around the world which crosses two continents; Europe and Asia. It is a city of a mixture of museums, bazaars, minarets, mosques, churches, palaces, and restaurants catering to everyone's taste and the destination of more than 7 million tourists annually from all cultures. Overnight in Istanbul.
(Breakfast and Lunch included)
After breakfast, we have Istanbul City Tour. Our first visit will be to Hippodrome. Ancient Hippodrome was the scene of chariot races, with the three monuments; the Obelisk of Theodosius, the bronze Serpentine Column, and the Column of Constantine. Then we will visit Sultanahmet Imperial Mosque. Across from Hagia Sophia Grand Mosque, it was built in the 16th century by the architect Mehmet, is known as the Blue Mosque because of its magnificent interior decoration of blue Iznik tiles.
Our next visit will be to Hagia Sophia Grand Mosque. The Hagia Sophia Grand Mosque, previously known as the Church of Divine Wisdom, is simply the best of its kind! Hagia Sophia Grand Mosque is the greatest surviving example of Byzantine Architecture. For 1000 years, it was once the largest church in the world, decorated with stunning 6th century golden mosaics. Today it is a mosque.
Lunch break at 1:00 pm. After lunch, TravelShop Group will take you to the Asil Efendi which is a unique atmosphere with reasonable prices for your shopping. Here you will find; Exotic Spices and Herbs, Turkish Baklava, Turkish Delights, Turkish Coffee, nuts and fruits, small souvenirs such as Ceramic Handicrafts, Evil Eyes totems, all-natural olive oil, soaps, and many other goods in Souvenir Shops and stores.
Please Note: Please do not forget to carry a headscarf with you for the visit to religious places such as Blue Mosque and Hagia Sophia Mosque.
Optional Dinner Cruise On The Bosphorus:
Between 19:30 to 23:30, Optional Dinner Cruise Tour will be held on Bosphorus's calm waters. Dinner, unlimited local drinks (alcoholic, non-alcoholic & soft), belly dance shows, Turkish folklore shows, DJ performances, and great entertainment are all in for an unforgettable night. It will end at about 00:00 then hotel transportation. Overnight in Istanbul.
(Breakfast, Lunch, and Dinner included)
Early in the morning around 6:00, 6:30 the tour will move to Gallipoli. With breaks, the tour will arrive there at about noon. Kabatepe Museum is the first place that will be visited which has a rich weapon, photograph, and garment collection that was used by soldiers during Gallipoli Campagne.
Ari Burnu Cemetery will be next which was built for the soldiers from Australia, New Zealand, the UK, India, and Malta that lost their lives during WW1 in Gallipoli Campaign. Anzac Cove, Beach Cemetery, Lone Pine, and Chunuck Bair are on the list where the most intense struggles have occurred. While listening to their sad stories you may feel the cruelty of the war again. Overnight in Canakkale.
At about 9:00, after a delicious breakfast, Troy will be seen on the horizon. The well-known archeological and mythological site is the scene of the Trojan war and the endless love of Helen and Paris. The lunch break will be around 13:00 in Bergama. In the magnificent acropolis of Pergamon temples and library that was the riches of its time will be visited. Did you know that Marcus Antonius give all parchments of this library to Cleopatra as a gift? You will learn more on the tour. There will be 30 minutes shopping break in Bergama because it is famous for its jewelry, stones and silver goods. Overnight in Kusadasi.
(All meals, alcohol, soft drinks, and New Year Party included)
Ephesus is a 9000 years old city that houses The biggest temple dedicated to Artemis is The Artemision which is considered to be one of the Seven Wonders of the ancient world. This guided tour will focus the Curetes street, famous Roman baths, Celsus Library, Grand theatre House of the Virgin Mary with details in this outstanding example of a Roman port city.
Sirince is local 19th-century architecture is well preserved and the village in its reputation goes beyond the borders of the country İzmir. It is famous for its homemade wines that are specially made from different kinds of fruits such as blackberries, blueberries, melons, and strawberries. Here the tour includes wine tasting and learning how to make fruit wine in the wine houses. Plus handicrafts made by local women can be bought and a very famous leather production center will be the next stop.
After a rich daily rich trip overnight in Kuşadası.
Tonight you will have a New Year night that is going to be a remarkable one. The stupendous open buffet, drinks (unlimited alcoholic and non-alcoholic) plus an amazing sea and city lights view will accompany you. Enjoy this great Turkish cuisine feast that is specially prepared for the New Year party, dance with your new friends with Turkish live music by our DJ. Santa will not forget your gift box, to make you remember Turkey. Overnight in Kusadasi.
(All meals, alcohol, soft drinks included)
Happy New Year! Today is at your leisure for celebrating your holiday and taking your day as easy. Overnight in Kusadasi.
Optional Turkish bath in Kusadasi:
Hamam, which is known that a Turkish Bath is an optional event for today. You can relax from head to toe with hot water and bubbles. This may be a good way to remove the tiredness of the New Year Party and may renew you for the new year. The rest of the day is yours.
Or those options may inspire your: city tour, Turkish night show, cooking, aquapark tour…
(Breakfast included)
After breakfast, you will have free time in Kusadasi. This remarkable tour ends with departing for İzmir airport for a domestic flight to Istanbul and home next. Until we meet on another exceptional travel hope the best for you. Thanks for traveling with TravelShop Booking.
Included
2 Nights hotel in Istanbul - 5 Star La Quinta by Wyndham Istanbul
1 Night hotel in Canakkale - 4 Star Troia Tusan Hotel
3 Nights hotel in Kusadasi - 5 Star Ramada Hotel
NOTE 2: If this hotel list is not available at the time of your booking then we will arrange a similar (another) hotel for your group. If you prefer a Different category hotel, there might be an additional cost.
Professional English - speaking tour guides
New Year Party with an unlimited meal and local alcoholic drinks
3 Dinners
5 Lunch
Meal Plan as mentioned in the itinerary
All airport transfer services mentioned inside the itinerary
Arrival airport transfer to Istanbul airport
Transportation in a fully air-conditioned, non-smoking vehicle
Return Airport transfer
Guided Istanbul City Tour
Guided Gallipoli Tour
Guided Troy Tour - Pergamon
Guided Kusadasi - Ephesus Tour - Turkish Village Sirince
All entrance fees mentioned in the itinerary
Local taxes
City tax
Please Note: The all-inclusive meals, soft drinks, and alcohol are strictly limited to your hotel in Kusadasi and are not applicable on your day tours.
THINGS TO BE CHECKED PRIOR THE TOUR;
Please check the information below before your departure
1- International Flight Tickets
2- Tour itinenary
3- Confirmation received from us to include Hotel reservations etc.
4- Domestic Flight Tickets if any (Please check your title/name spelling printed correctly)
5- Passport Validation Terms
6- Visa if needed (check before your trip for the dates on your visa )
7- If visa needed, please ask us for invitation letter to ease the visa application process
8- Flight details for on time Airport transfer services
9- Observe the luggage limitation by Airlines for domestic flights ifa ny
10- Obtain emergency contact details from our office
Excluded
Domestic flight from Kusadasi to Istanbul
International flights
Turkey entry visa
Items of a personal nature such as alcoholic drinks, cold drinks, laundry
Any other expenses which are not mentioned in the included section
Good To Know
As a company, we are always honored to protect the benefits of our business partners and guests, and to always provide the best price, the best package and convenience in cancellation conditions for them.
Below cancellation policy is only for land services and we will follow the cancellation policy of airline companies for domestic flights.
If the booking is canceled 8 weeks to the departure you can get full refund.
If the booking is canceled 7 weeks to the departure, we will refund 100 EUR only.
If the booking is canceled 3 weeks prior to the departure, you will not be refunded. Under any circumstances, there will be no refund for the promoted tours. The balance will be identified as "Future Tour Credits" to use in the future. Please contact [email protected] or your tour operator to change tour dates and other details.
Under any circumstances, there will be no refund for the promoted tours. The balance will be identified as "Future Tour Credits" to use in the future. Please contact [email protected] or your tour operator to change tour dates and other details.
No refunds will be provided for tours sold during Black Friday under any circumstances to travelers or operators.
Black Friday tours can only be purchased during the campaign, and the prices are exclusively available during Black Friday 2023/2024.
Every traveler and operator who participates in Black Friday tours are required to review the inclusions and exclusions of the tour before making a purchase. TSG does not accept any responsibility in this regard.
No refunds will be provided for tours sold during Black Friday under any circumstances to travelers or operators.
Refunds are not available for balloon tours, even in the event of weather-related cancellations.
Tour dates and departure dates during the Black Friday deals are non-negotiable, as accommodation and transportation arrangements have already been made.
Please note that all entrance fees, whether for daily or multi-day tours to any destination, are not covered by the Black Friday prices.
All travelers and operators who purchased tours during the Black Friday campaign are presumed to have read and accepted the terms and conditions of the Black Friday campaign.
TSG reserves the right to change the terms and conditions.
---
Get more information
Kindly feel free to ask the tour provider for details on pricing, quotas, and additional information.