10 Days Islamic Religion Ertugrul Ghazi Tour Turkey
In Istanbul, 10 days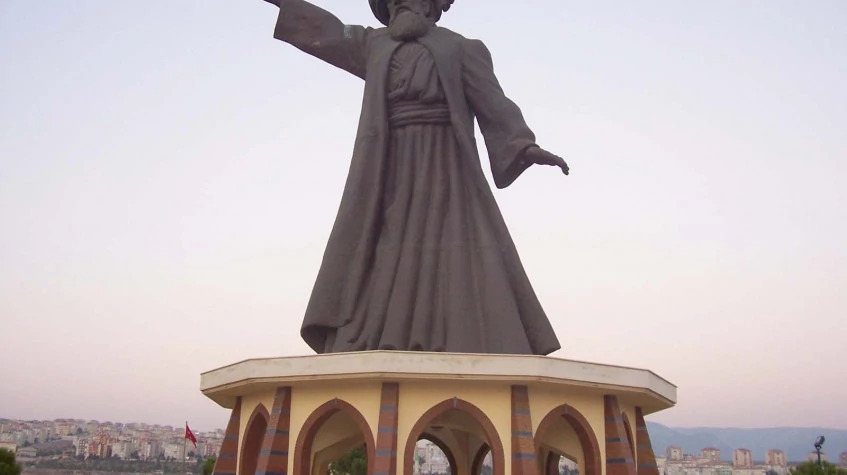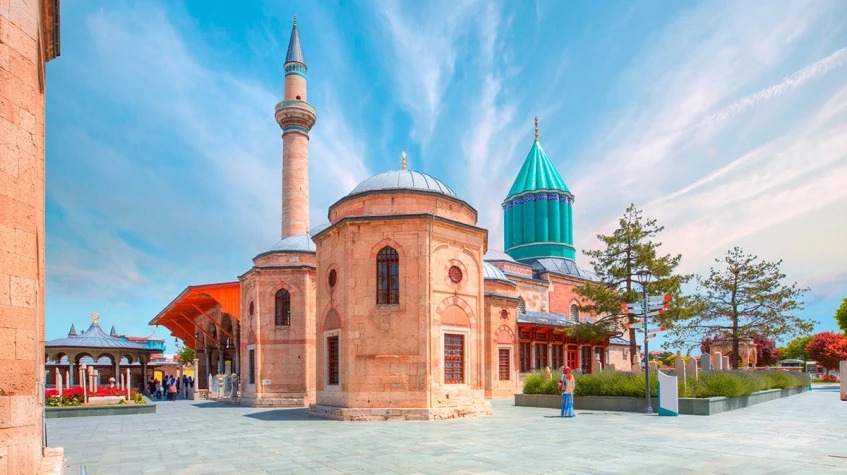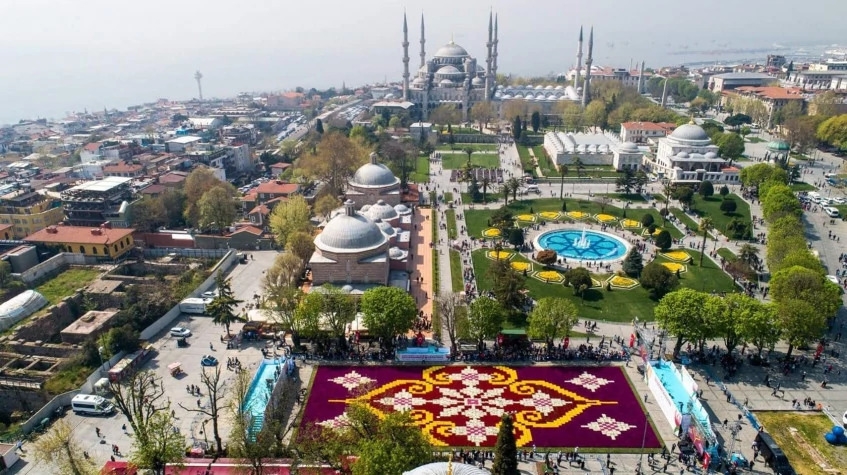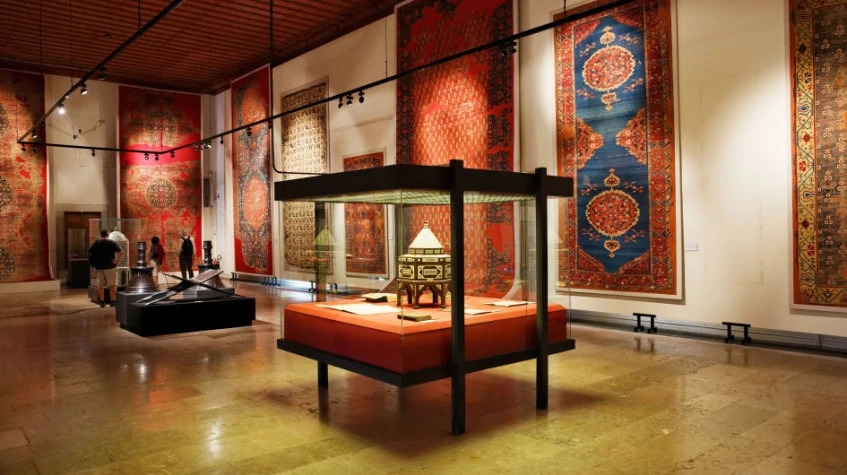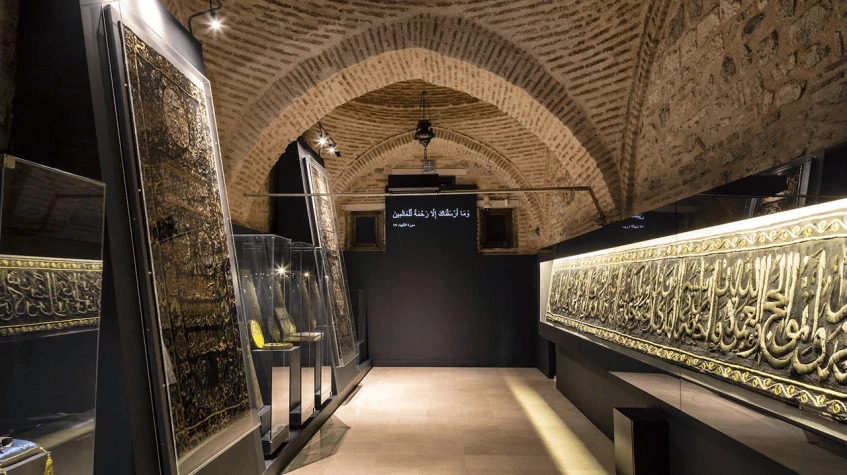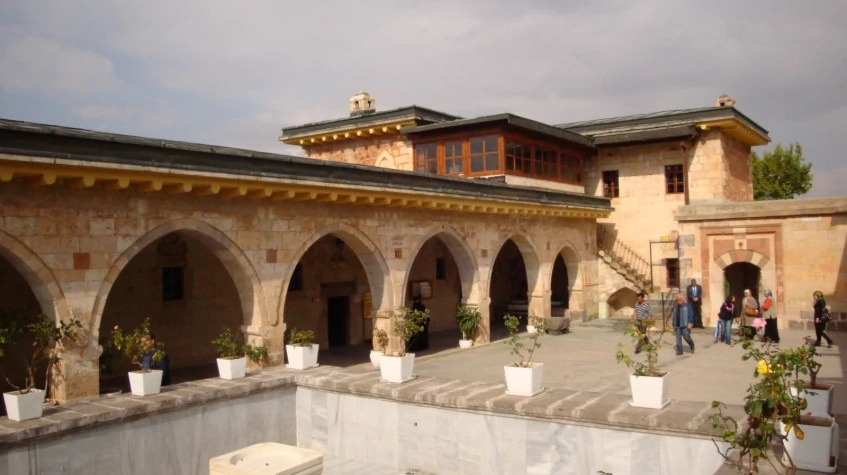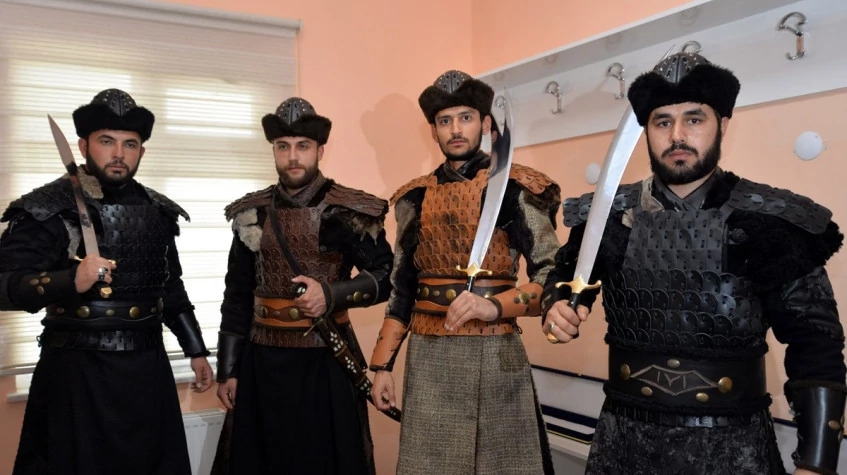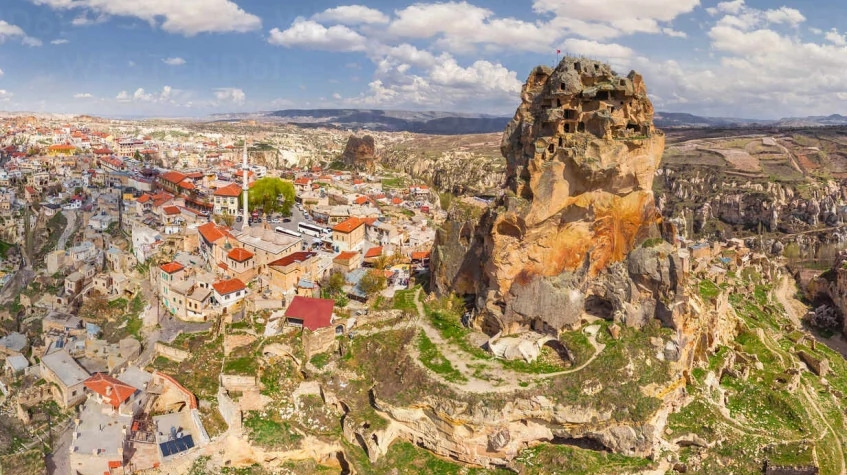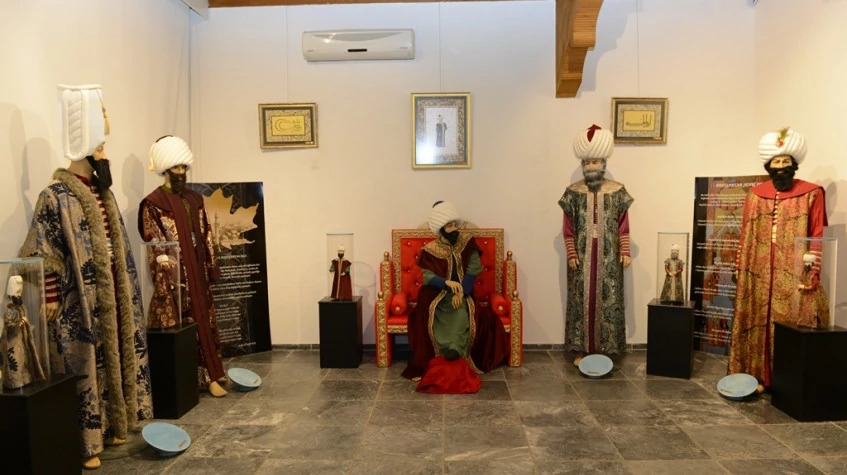 Tour Overview
Tour Language(s):
English
Group Size:
5 - 30
Suitable Ages:
0 - 99
Tour Provider:
Travel Shop Booking
This tour includes most of the famous Islamic heritage to see all around Turkey. By doing this tour, you will not miss any important place of the Islamic destinations in Turkey. In addition, you will visit many different museums of the Turkish and Islamic Arts Tour to see and you will explore the cultural side of Turkey. This tour covers Istanbul Islamic and Sahabe Tour - Bursa Ertugrul Ghazi - Konya Mevlana Celaleddin Rumi - Cappadocia - Ankara – and Back to Istanbul.. Book this Islamic heritage tour and enjoy this unforgettable experience!
Highlights
Istanbul Islamic and Sahabe Tour, Museum of Turkish and Islamic Arts Tour - Bursa Ertugrul Ghazi - Konya Mevlana Celaleddin Rumi, the Hacibektas Sufi tour, Cappadocia
Itinerary
Upon our arrival at Istanbul International Airport, your guide will meet, assist and transfer you to the hotel. Istanbul's original name is Byzantium then Constantinople. It is a most fascinating city, which crosses two continents Europe and Asia. It is a city of amalgamation of bazaars, minarets, mosques, churches, palaces, and restaurants catering to everyone's taste, museums, customs, and twelve million people. Overnight in Istanbul.
(Open buffet breakfast included)
After breakfast at 08:30, we have Istanbul Islamic and Sahabe Tour. Istanbul is the center of religion for centuries. After the ottoman period, Islamic Religion separated throughout the city. The first mosque in Istanbul was built in Kadikoy on the Asian side of the city, which was conquered by the Ottoman Turks in 1353. The first mosque on the European side of Istanbul was built inside the Rumeli Castle in 1452. The first grand mosque which was built in the city proper is the Eyup Sultan Mosque (1458). Next to Eyup Sultan Mosque, we will visit the tombs of the Sahaba, which is very famous in Turkey for being the first generation of Muslims, who had come as far as Istanbul and besieged the city. The small Sahabe Cemetery just outside Egrikapi Gate may seem like a standard Muslim cemetery. The Süleymaniye Mosque becomes most meaningful when understood in its historical and cultural context. It was built during the latter part of Süleyman's long and prosperous reign, which stretched from 1520 to 1566. Overnight in Istanbul.
(Open buffet breakfast included)
We depart at 08.30 for the Istanbul city tour. First, TOPKAPI PALACE; The great palace of the Ottoman sultans from the 15th to the 19th centuries housing an exquisite collection of crystal, silver, and Chinese porcelain, robes worn by the sultans and their families, the famous jewels of the Imperial Treasury, miniatures, the Holy Mantle; enshrining relics of the Prophet Mohammed. SULTANAHMET IMPERIAL MOSQUE Across from St. Sophia built in the 16th century by the architect Mehmet is known as the BLUE MOSQUE because of its magnificent interior decoration of blue Iznik tiles. Now we are walking to the west corner of the Blue Mosque to visit where the world's richest İslamic Art collection. Turkish and Islamic Art Museum is the first museum in our country to include Turkish - Islamic artworks together. It opened its doors for the first time in 1914 under the name of "Evkaf-ı Islamiye Museum" (Islamic Foundations Museum). The works of the museum's rare examples of Emevi, Abbasi, Artuklu, Eyyubi, Ilhanlı, Timurid, Safavi, Kaçar, Mamluk, Seljuk, and Ottoman periods were collected from different areas of the Islamic world. The museum is famous for having the best rug collection in the world. The masterpieces among the rugs are rare 13th-century Seljuk carpets that cannot be found elsewhere. In addition to its rug collections, the museum also stands out with its pristine works of art. Glassware, stone and terracotta artifacts and metal and ceramic objects are among the precious pieces exhibited. HIPPODROME Ancient Hippodrome, the scene of chariot races, the three monuments; the Obelisk of Theodosius, the bronze Serpentine Column, and the Column of Constantine. Lunch break and then we head to Grand Spice Bazaar which is a unique atmosphere with reasonable prices for your shopping on many Exotic Spices and Herbs, Turkish Baklava, Turkish Delights, Turkish Coffee, nuts and fruits, small souvenirs such as Ceramic Handicrafts, Evil Eyes totems, all-natural olive oil, soaps and many other goods in Souvenir Shops and stores. The rest of the evening is yours to enjoy Istanbul. Overnight in Istanbul.
(Open buffet breakfast included)
Pick up at 08:30 am from the hotel and depart for the Istanbul Bosphorus Cruise and Shopping Tour. BOSPHORUS BY BOAT is a traditional excursion by boat along the waterway separating Europe and Asia. BOSPHORUS BRIDGE enjoys a unique chance to step from one continent (Asia) to another (Europe) CAMLICA HILL is the highest point in Istanbul. At the top of it, you can rest and admire the magnificent panorama of Istanbul and the Bosphorus from the beautiful gardens, landscaped in traditional Turkish Ottoman style. THE GREAT CAMLICA MOSQUE. The Newest Symbol of Istanbul is the Great Camlica Mosque, which is considered the newest symbol of the city since its foundation, was designed with inspiration from both today's lines and history, as well as Ottoman and Seljuk architecture. Each mixture of the Grand Camlica Mosque has been designed with the finest detail in mind, and it is truly eye-catching both visually and functionally.
SHOPPING TOUR (after cruise) Experience the traditional silk weaving skills of Turkish women at the carpet weaving courses provided by The Ministry of National Education. You will get the opportunity to see jewelry, a handcrafts center, and a modern leatherwear show. Enjoy the experience of shopping whilst gaining the knowledge of the ancient craftsmen, with Murti's Tour's local escort full of knowledge about how to haggle the streets of Istanbul. The rest of the evening is yours to explore Istanbul. Overnight in Istanbul.
(Open buffet breakfast included)
Pick up at 08:30 am from the hotel and depart for Ertugrul Ghazi tomb, the Alps and Hatuns Tombs, Turgut Alp tomb, Osman Ghazi tomb, Orhan Ghazi tomb, and Sheikh Edebali tomb
We will visit the tomb of Ertugrul Ghazi where he died in 1288 and lots of monuments which are tributed to him, scattered around the town. You will have free time here to take photos and we hire Alp 's or Hatuns ' clothes for you complimentary so you can take photos as well. We also visit Orhangazi Mosque, the first Ottoman Mosque with a lead dome built in 1392. After Sogut we will continue to Inegol where we will visit the tomb of Turgut Alp who was one of the greatest of warriors and a very close confidant of Ertugrul Ghazi and later his successor, Osman I. He ruled the area for 36 years and was buried in Inegol as well. After Inegol we will continue to Bursa City which was the first capital of the Ottoman Empire. We will visit the Tophane area, where Osman Ghazi and Orhan Ghazi, the founders of the Ottoman dynasty, were laid for their final rest in two ancient Byzantine structures, which underwent drastic alteration or were even completely rebuilt after the earthquake of 1855. The tour ends by visiting Bursa Grand Mosque; built in the Seljuk style, it was ordered by the Ottoman Sultan Bayezid I and built between 1396 and 1399. Then, we drive to the hotel in Bursa. Overnight in Bursa.
(Open buffet breakfast included)
After breakfast at 07:30 am, we depart from the hotel and drive to Konya for a guided tour in Konya.
Konya is the religious part of Turkey to see the tomb of Mevlana Celaleddin Rumi, the mosques, museums, and Seljuk architecture. Today, it is the mausoleum of Jalal ad-Din Muhammad Rumi, a Sufi mystic also known as Mevlâna or Rumi. It was also the dervish lodge (tekke) of the Mevlevi order, better known as the Whirling Dervishes. You will visit all available sections in Mevlana Museum such as Matbah (Kitchen), tombs, Tilavet Chamber (Quran Reading And Chanting), and Semâ-Hâne (Ritual Hall). After visiting continue the tour by visiting Selimiye Mosque is located next door to Mevlana Museum. The mosque was commissioned by and named for, Sultan Selim II (1566-74) in the Ottoman style. Construction began in 1558 when Selim was still a prince and was completed shortly after he became sultan, in 1567. Afterward, we will have a lunch break in Konya. There is an authentic restaurant which we recommend to taste while other opportunities there too. After having a lunch break you will do a Panoramic Meram tour. Overnight in Konya.
(Open buffet breakfast included)
After breakfast,t 08:30 drive to the Hacibektas Sufi tour. Hacibektas was a teacher of Bektas idea of Islam, which is the Sufi belief of Islam. There are many followers of this idea in Turkey, Greece, Albania, and some Balkan countries. This idea is a more liberal approach to Islam. The first stop is Gulsehir Open Palace which is famous for a big Mushroom Rock and huge caves so-called an open palace.
Then continue to Hacibektas town, walking around the town visiting sit Hacibektas Museum. There is mthe onumental tomb of Hacibektas. After lunch visit Delikli Tas then Dedebag and Bestaslar (five witnesses stones). On the way back to the hotel, Cappadocia Panoramic tour and we will stop at the pigeon valley. Dinner and overnight Cappadocia.
(Open buffet breakfast included)
After breakfast between 08:00 am and 09:30 am pickup from the hotel. Final timing one day before will be given to you by your tour consultant.
We will drive you to Ozkonak Underground City, one of the best-preserved Underground cities in Cappadocia. Then visit Uchisar Castle, the highest point of Cappadocia. After Uchisar, you visit Goreme Open Air Museum, the Heart of Cappadocia. Goreme Open Air Museum is famous for frescoes dating to the 10th century describing the life of Jesus Christ and monks. The next stop is Cavusin, which is an abandoned village with old cave Greek houses. After Cavusin you go to the restaurant in Avanos to have lunch. After lunch, you visit a pottery workshop, to see how to make potteries. Then you go to Love Valley. Love Valley Cappadocia is a hidden valley with scenic formations, to say the least. Despite the resemblance to manhood, these amazing rock formations are far from man-made. After Love Valley, you visit another workshop to see Cappadocian handwoven carpets and kilims. The next stop is Devrent Valley, which is also called Imagination Valley, where you can see natural rock formations looking like animals. The last stop is Three Beauties, three beautiful fairy chimneys with their hats, which is the symbol of Cappadocia. This tour will end approximately at 18.00 and you will be returned to your hotel. Overnight in Cappadocia.
(Open buffet breakfast included)
Depart for Ankara, after breakfast, the capital of Turkey and the country's second-largest city after Istanbul. Lunch at a local restaurant then Visit modern Turkey's founder's (Mustafa Kemal ATATURK) final resting place called Anıtkabir, the mausoleum. On the way to Istanbul, panoramic view of Ankara. After Ankara panoramic tour drive to Istanbul. Overnight in Istanbul.
(Breakfast included)
After breakfast, we will transfer you to the Airport for your return trip back home. We hope your tour was a memorable one and we would like to see you in the future on one of our tours again. Have a nice trip back home and thanks for choosing TravelShop Booking
Included
5 nights' hotel accommodation in Istanbul - 4 Star Ramada Encore by Wyndham Hotel Bayrampasa
1-night hotel accommodation in Bursa - 4 Star Tiara Thermal hotel
1-night hotel accommodation in Konya - 5 Star Dedeman Hotel
2 nights' hotel accommodation in Cappadocia - 4 Star Emin Kocak Hotel
Domestic flight from Cappadocia to Istanbul approximately: 35,00 Euros
Professional English - speaking tour guides
Arrival airport transfer from Istanbul Airport
Transportation in a fully air-conditioned, non-smoking coach
Return airport transfer
Private guided Istanbul Islamic and Sahabe Tour
Private guided Istanbul City Tour & Museum of Turkish and Islamic Arts Tour
Private guided Istanbul Bosphorus Cruise, Camlica Mosque, and Shopping Tour
Private guided Ertugrul Ghazi & Bursa Tour
Private guided Konya Mevlana Celaleddin Rumi Tour
Private guided Hacibektas Sufi Tour & Cappadocia
Private guided Cappadocia Tour with Underground City and Goreme Open Air Museum
Private guided Ankara City Tour
All entrance fees mentioned in the itinerary
Hotel room taxes
Excluded
Insurance: All types
Turkey entry visa
Items of a personal nature such as alcoholic drinks, cold drinks, laundry
Any other expenses which are not mentioned in the included section
Good to Know
As a company, we are always honored to protect the benefits of our business partners and guests, and to always provide the best price, the best package and convenience in cancellation conditions for them.
Below cancellation policy is only for land services and we will follow the cancellation policy of airline companies for domestic flights.
If the booking is canceled 8 weeks to the departure you can get full refund.
If the booking is canceled 7 weeks to the departure, we will refund 100 EUR only.
If the booking is canceled 3 weeks prior to the departure, you will not be refunded. Under any circumstances, there will be no refund for the promoted tours. The balance will be identified as "Future Tour Credits" to use in the future. Please contact [email protected] or your tour operator to change tour dates and other details.
Under any circumstances, there will be no refund for the promoted tours. The balance will be identified as "Future Tour Credits" to use in the future. Please contact [email protected] or your tour operator to change tour dates and other details.
No refunds will be provided for tours sold during Black Friday under any circumstances to travelers or operators.
Need help? Get more information
Kindly feel free to ask the tour provider for details on pricing, quotas, and additional information.