8 Day Wonderful All Inclusive Tour Package
In Istanbul, 8 days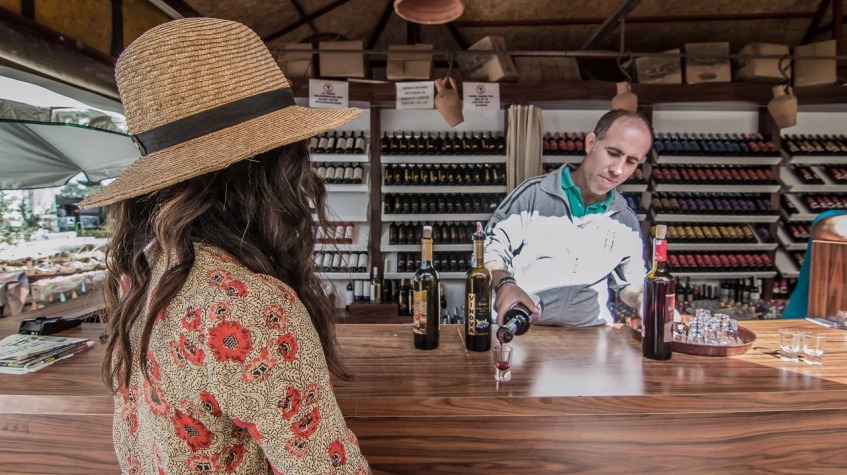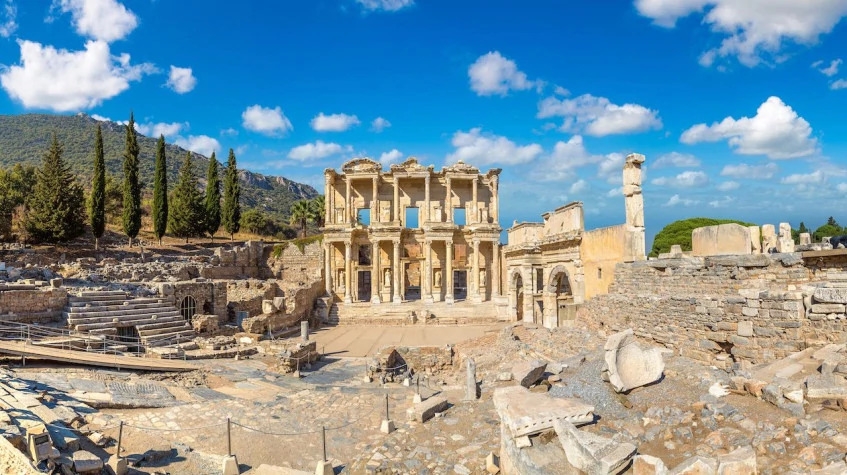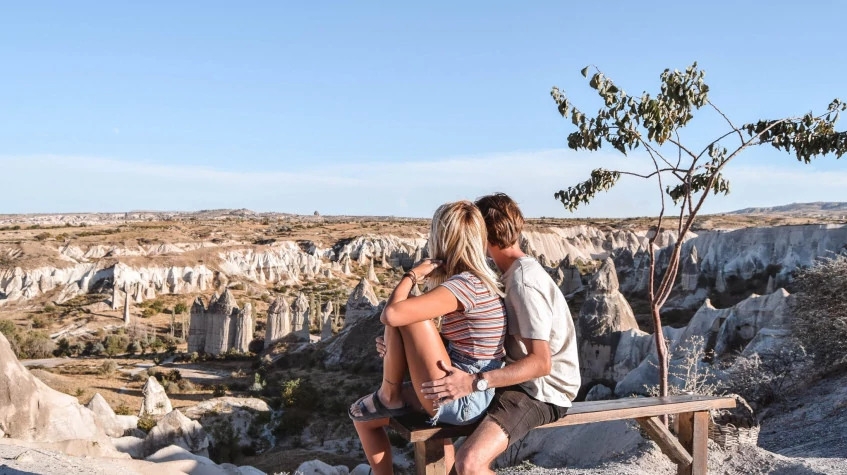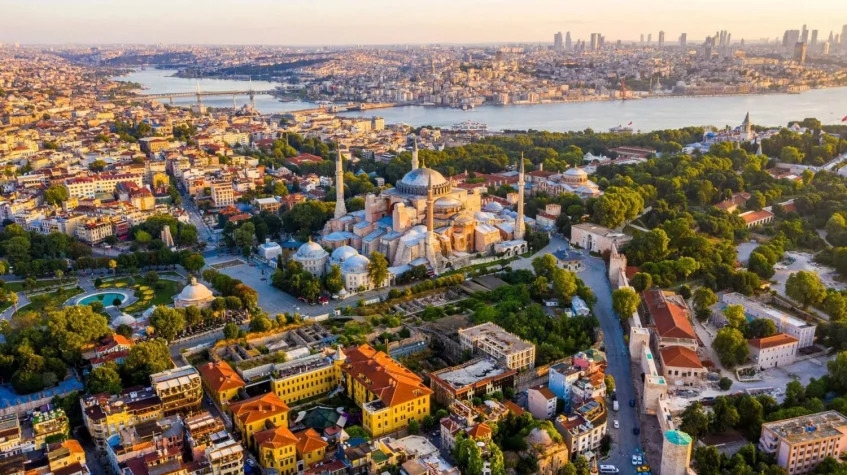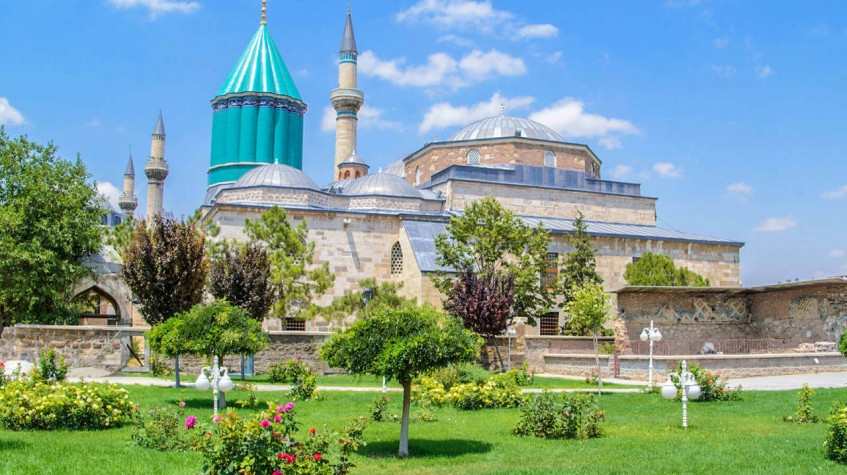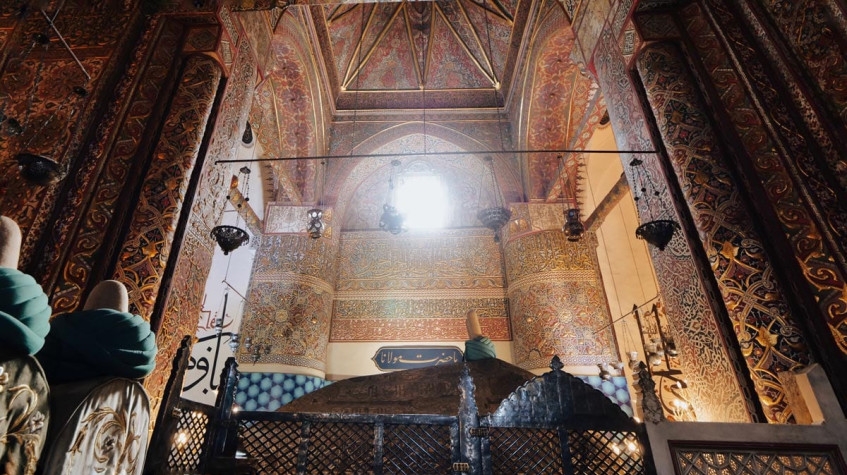 Tour Overview
Tour Language(s):
English
Group Size:
1 - 45
Suitable Ages:
0 - 99
Pickup Time:
09:37
Dropoff Time:
09:37
Tour Provider:
Travel Shop Booking
Join us for our all-inclusive Turkey packages that commence from Istanbul! Turkey is a top travel destination with a broad selection of thrilling activities and a wealth of cultures, histories, sights, and experiences that will enthrall even the youngest tourists. Our all-inclusive tour program is designed to provide you with top-notch services, including guided transportation, as you explore the scenic and historic sites of Istanbul, relax in the white calcium hot pools of Pamukkale, discover the ancient city of Ephesus, experience the traditional village of Sirince, explore Konya, the home of Mevlana, and witness the underground cities of Cappadocia. This tour allows you to travel through history and marvel at the awe-inspiring landscapes, while being surprised by the vibrant traditions encountered along the way.
NOTE: Contact your tour operator for the tour's current price and day's enquiry.
Itinerary
Welcome to Istanbul, the city of dreams! Upon your arrival at the airport, TSG will be ready and waiting to transport you to your hotel. The remainder of the day is yours to spend as you please, whether that means meeting up with your tour companions, taking it easy and unwinding, or embarking on one of our optional tours to discover the city.
(Breakfast and Dinner with alcohol, and soft drinks included in Kusadasi)
After breakfast, the tour will depart for a gorgeous Istanbul City Tour. The first stop is Sultanahmet Square, where the Sultanahmet Imperial Mosque salutes the Hagia Sophia. The Sultanahmet Imperial Mosque, which was built in the 16th century by the architect Mehmet, is also known as the Blue Mosque because of its magnificent interior decoration of blue Iznik tiles. Next, the tour will explore the Hippodrome; the site of ancient chariot races, and the home of three ancient monuments; the Obelisk of Theodosius, the bronze Serpent Column, and the Column of Constantine. A neo-Byzantine style artifact can be seen on the square German Fountain, which was built in the nineteenth century. When you reach the other end of the Hippodrome, the Hagia Sophia Mosque will meet you with all its grandeur.
After a delectable lunch break, TSG will take you to the bazaar, where you can find exotic spices and herbs, Turkish Baklava, delicious Turkish Delights, Turkish Coffee, nuts and fruits, hand made souvenirs, and more. At the end of the day we will depart for Istanbul Airport for our domestic flight to Izmir. Overnight in Kusadasi.
Please note: Remember to bring a headscarf when visiting religious sites such as the Blue Mosque and the Hagia Sophia Mosque.
(Breakfast, Lunch and Dinner with alcohol, and soft drinks included in Kusadasi)
Ephesus, an ancient city that has been in existence for 9000 years, is home to the Artemision, the largest temple dedicated to Artemis. This temple is widely recognized as one of the Seven Wonders of the Ancient World. In addition to the temple on Curetes Street, the Roman Baths, the Celsus Library, the Grand Theatre, and more in Ephesus will be visited next. After a lunch break at around 13:00, we will visit one of Turkey's oldest handicrafts: a carpet weaving center, where you can explore one of the oldest handicrafts of Turks.
Following this, the group will head to the Isa Bey Mosque in Seljuk, which showcases the unique characteristics of Turkish architecture during the Anatolian Principalities period. This mosque features an asymmetrical structure and domes decorated with Seljuk tiles, and it also bears the influence of the Umayyad mosque in Damascus, one of the oldest and largest mosques in the world. Legend has it that The Seven Sleepers, who were the first Christians in Ephesus fleeing from Emperor Decius, visited this mosque.
The tour will come to an end at approximately 17:00, and participants will be transported back to their all-inclusive hotel in Kusadasi, which provides food, alcohol, and soft drinks. The overnight stay will be in Kusadasi.
(Breakfast, Lunch and Dinner)
Your hotel pick-up is scheduled for the morning, followed by a journey to Pamukkale, also known as the "cotton castle" due to its unique appearance. This natural wonder is a "must-see" site in Turkey, and it is truly one-of-a-kind in the world. The calcite-rich waters that came from a cliff that rises nearly 200 meters above the plain and provides a view of the area's plain created the mineral forests, petrified waterfalls, and terraced basins. The water runs warm, with a temperature of 35 °C, and contains calcium bicarbonate. Once it loses its carbon dioxide, limestone deposits are left behind, which have formed the unique landscape of Pamukkale.
Hierapolis was built by the Attalid dynasty, who were Pergamon's rulers, is the second stop of our tour. It is now protected as a cultural and natural heritage site by UNESCO. Visitors can see the remains of numerous ancient Greek buildings at the location, including temples, baths, and others. Overnight in Pamukkale.
(Breakfast, Lunch and Dinner included)
We depart for Konya early in the morning after breakfast, coffee, and rest breaks. We will have lunch in Konya and start the tour.
Our destination is the Mevlana Mausoleum and Museum, which is known for its magnificent green-tiled architecture. It is the final resting place of Mevlana Jalaluddin Rumi, a revered Persian poet, Islamic scholar, and Sufi mystic who lived in the 13th century. The interior of the mausoleum is decorated with intricate tile work, calligraphy, and Islamic art. Visitors can see the tombs of Mevlana, his family members, and several of his followers, who are also buried in the mausoleum. Then the tour will ride to Cappadocia. Overnight in Cappadocia.
If you wish to join the optional hot air ballooning trip for tomorrow, please contact your guide and register because it will take place early the next morning.
(Breakfast, Lunch and Dinner included)
Embark on a memorable Cappadocia tour after enjoying a delicious breakfast at 09:30. Our first stop will be at the Ozkonak Underground City, renowned for being one of the best-preserved underground cities in Cappadocia. Following that, we will travel to the Goreme Open Air Museum, which is located in the heart of Cappadocia and contains the churches of El Nazar, Sakli, the Virgin Mary, Kiliclar, Tokali; Monks & Nuns Monastery, St. Basil's Chapel, St. Barbara, Elmali, Yilanli, Dark, and Carikli, as well as the amazing frescoes. Our next destination will be the abandoned village of Cavusin, with its ancient Greek cave houses.
After a lunch break in a local restaurant in Avanos, we will visit a pottery workshop where you can witness the art of pottery-making. We will then head to Love Valley, a hidden gem in Cappadocia with breathtaking scenic formations that are anything but man-made.
Our next stop is Devrent Valley, also known as Imagination Valley, where you can witness natural rock formations that resemble animals. The last stop for the day will be the Three Beauties - three stunning fairy chimneys with their hats, which symbolize Cappadocia. The tour will conclude at around 18:00, and you will be transported back to your hotel to spend the night in Cappadocia.
Please Note: Our guests who are wishing to experience the Hot Air Balloon Tour will be picked up from the hotel at about 05:30 by sunrise. On the Hot Air Balloon, the sunrise over splendid fairy chimneys and valleys can be watched. The flight will last about an hour and end with a champagne celebration on the ground.
(Breakfast and Lunch included)
Our day starts early at 8:00 am as we embark on a journey towards Ankara, which is about 4 hours away. En route, we will make a stop at Salt Lake, a natural salt lake and the second-largest lake in Turkey, where you can admire the serene beauty of the surroundings. We will reach Ankara at around 12:30 pm, where you can enjoy a relaxing lunch break.
Post-lunch, we will visit the Ataturk Museum located at the Ataturk Mausoleum. Ataturk, the founder of modern Turkey, is an iconic figure, and the museum is a great place to learn about his life and contributions. After the tour, we will transfer you back to Istanbul, and the tour will conclude at approximately 9:00 pm. Spend the night in Istanbul and get ready for another exciting day ahead.
(Breakfast included)
Today is the final day in Turkey. Get ready for your flight home with wonderful memories. Please remember that, you can sign up to take advantage of TSG credits, and this is the best way to snag credits and use them for your next trips as a discount, as well as to hear about the hot deals according to your interests. Safe travels until we meet again!
Included
2 nights' hotel accommodation in Istanbul - 5 Star La Quinta by Wyndham
2 nights' hotel accommodation in Kusadasi with All meals, alcohol and soft drinks included - 5 Star Ramada Hotel & Suite
1 night hotel accommodation in Pamukkale - 5 Star Pam Thermal Hotel
2 nights' hotel accommodation in Cappadocia - Special Class A Elpuente Cave Hotel
PS: If This hotel list is not available at the time of your booking then we will arrange a similar another hotel for your group. If you prefer a Different category hotel, there might be an additional cost.
Professional English - speaking tour guides
7 open buffet breakfasts
5 dinners
5 lunches
All airport transfer services mentioned within this itinerary
Transportation in a fully air-conditioned, non-smoking coach
Guided Istanbul City Tour
Guided Ephesus tour
Guided Pamukkale Tour
Guşded Konya Tour
Guided Cappadocia Tour
Guided Ankara Tour
All entrance fees mentioned in the itinerary
Hotel room taxes
Please Note: The all-inclusive meals, soft drinks and alcohol are strictly limited to your hotel in Kusadası and are not applicable on your day tours.
THINGS TO BE CHECKED PRIOR THE TOUR;
Please check the information below before your departure
1- International Flight Tickets
2- Tour itinenary
3- Confirmation received from us to include Hotel reservations etc.
4- Domestic Flight Tickets if any (Please check your title/name spelling printed correctly)
5- Passport Validation Terms
6- Visa if needed (check before your trip for the dates on your visa )
7- If visa needed, please ask us for invitation letter to ease the visa application process
8- Flight details for on time Airport transfer services
9- Observe the luggage limitation by Airlines for domestic flights ifa ny
10- Obtain emergency contact details from our office
Excluded
International flights
Domestic Flight from Istanbul to Izmir Airport
Insurance: All types
Turkey Entry Visa
Optional Tour
Tipping
Any other expenses which are not mentioned at the included section
Good To Know
As a company, we are always honored to protect the benefits of our business partners and guests, and to always provide the best price, the best package and convenience in cancellation conditions for them.
Below cancellation policy is only for land services and we will follow the cancellation policy of airline companies for domestic flights.
If the booking is canceled 8 weeks to the departure you can get full refund.
If the booking is canceled 7 weeks to the departure, we will refund 100 EUR only.
If the booking is canceled 3 weeks prior to the departure, you will not be refunded. Under any circumstances, there will be no refund for the promoted tours. The balance will be identified as "Future Tour Credits" to use in the future. Please contact [email protected] or your tour operator to change tour dates and other details.
Under any circumstances, there will be no refund for the promoted tours. The balance will be identified as "Future Tour Credits" to use in the future. Please contact [email protected] or your tour operator to change tour dates and other details.
No refunds will be provided for tours sold during Black Friday under any circumstances to travelers or operators.
Black Friday tours can only be purchased during the campaign, and the prices are exclusively available during Black Friday 2023/2024.
Every traveler and operator who participates in Black Friday tours are required to review the inclusions and exclusions of the tour before making a purchase. TSG does not accept any responsibility in this regard.
No refunds will be provided for tours sold during Black Friday under any circumstances to travelers or operators.
Refunds are not available for balloon tours, even in the event of weather-related cancellations.
Tour dates and departure dates during the Black Friday deals are non-negotiable, as accommodation and transportation arrangements have already been made.
Please note that all entrance fees, whether for daily or multi-day tours to any destination, are not covered by the Black Friday prices.
All travelers and operators who purchased tours during the Black Friday campaign are presumed to have read and accepted the terms and conditions of the Black Friday campaign.
TSG reserves the right to change the terms and conditions.
---
Get more information
Kindly feel free to ask the tour provider for details on pricing, quotas, and additional information.